Pride and Prejudice and Zombies More Half-Hearted than Horrifying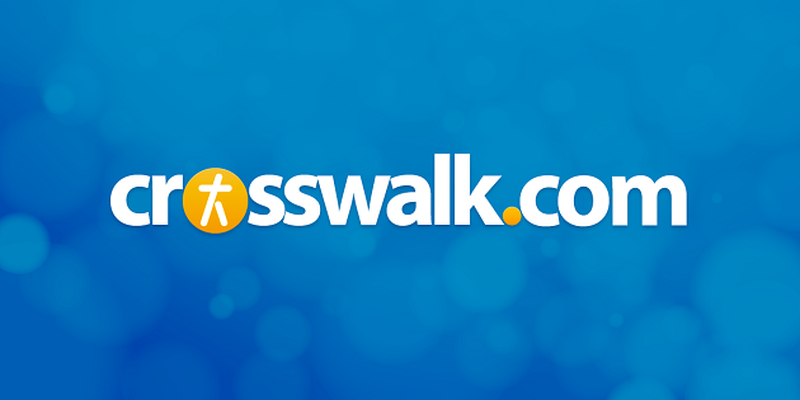 Zombie buffs are more likely to get a charge out of this one than Jane Austen devotees. The film does offer interesting performances and an occasional inspired riff on the original novel, but it's hard to envision anyone leaving on an emotional high. 2 out of 5.

Synopsis
In 19th-century England, Elizabeth Bennet (Lily James) lives as an independent spirit with her sisters, father and mother, who's eager to marry off the girls. Enter Mr. Darcy (Sam Riley)—er, Col. Darcy—who's from a higher social class and, in this update of Jane Austen's Pride and Prejudice, also a zombie hunter. Adapted from a book by Seth Grahame-Smith, this twist on a beloved tale of battling wits and romantic sparring adds a battle royale between humans and zombies. With talk of the end of days and the Antichrist never far from characters' lips, the stakes are high, which is why Mr. Bennet has ensured his daughters are highly trained warriors and zombie killers.

What Works?
Coming off her lead role in Cinderella, James's lead performance as Elizabeth is a case of ideal casting. The camera loves this dark-eyed brunette—maybe too much, considering Elizabeth is supposed to think of herself as rather plain in relation to her sister Jane (Bella Heathcote). Also bringing a memorable, brooding charisma to the role of Darcy is Riley, although he'll forever be unfavorably compared to Colin Firth in the same role. The zombie element is initially clever; we learn that the best way to diagnose a zombie in our midst is the presence of carrion flies. The action, when it comes, is fast and furious—not too hard to follow, but not supremely staged—and the film builds to a mostly satisfying finale set around a joint wedding ceremony.

What Doesn't?
If you're going to add zombies to a classic story, you need to first make sure you convey the broad strokes of the original, and sure enough, certain stretches of dialogue from Austen are given refreshing, unexpected treatment in this version. But Pride and Prejudice and Zombies begins to fall flat as it nears the halfway point, with several scenes designed to cleverly introduce zombies causing us to lose the thread of the main story. The finale rallies somewhat, but because of the choppy exposition that precedes it, the conclusion feels too long in arriving. There's an end-credits bonus scene—necessary in that it returns a key element of the narrative that got lost in the proceedings—that wants to set up a sequel most worn-out viewers won't be demanding.

Christian Worldview Elements / Spiritual Themes
For a movie about zombies in 19th-century England, this film is curiously devoid of spiritual overtones apart from a few token references. Mr. Collins (Matt Smith) is a parson who ends up presiding over a joint wedding. Throughout the film, people speak in apocalyptic terms: is it the end of days? Is the Apocalypse upon us? Despite all the talk, there's not much substance to the discussions, only brief mentions of end-times terminology and the book of Revelation. The oddest and potentially most offensive scene features a church service for zombies that includes the use of pig's blood and brains for communion.

CAUTIONS (may contain spoilers)
MPAA Rating: PG-13 for zombie violence and action, and brief suggestive material
Language/Profanity: "Ba-tard," "bloody hell."
Sexuality/Nudity: A man stares approvingly at another man's naked body, but the audience sees no nudity; kissing; Elizabeth and Darcy, during a fight, knock the buttons off each other's tops; cleavage shown.
Violence/Frightening/Intense: Lots of zombie attacks and fighting back, including stabbings, shots to the head (which explode when shot), stomping of zombie heads, decapitations and destruction by axe and sword; zombies are identified by body parts that are in varying states of decomposition; the Bennet sisters and other women carry knives sheathed on their thighs, and they carry and use firearms; several flies are caught and crushed by hand; an older man is knocked to the ground by a zombie; a zombie is shoved in an oven; a human character is stabbed.
Drugs/Alcohol: none.

The Bottom Line
RECOMMENDED FOR: Fans of darkly comedic horror (see: Zombieland) may get a kick out of some of the mayhem. It's possible certain Austen aficionados could be curious enough to see how Pride and Prejudice has been updated for today's Walking Dead-crazy audience.
NOT RECOMMENDED FOR: Lovers of Jane Austen's Pride and Prejudice; you probably have a good idea about whether you're in the mood to see a classic story tinkered with in this way. As for teens, the violence and carnage left me questioning how the film scored a PG-13 rating rather than an R, but it's pretty typical stuff for the genre; the bigger problem is that it's a potential bore.
Pride and Prejudice and Zombies, directed by Burr Steers, opened in theaters February 5, 2016; available for home viewing May 31, 2016. It runs 108 minutes and stars Lily James, Sam Riley, Jack Huston, Sally Phillips, Bella Heathcote, Douglas Booth and Lena Headey. Watch the trailer for Pride and Prejudice and Zombies here.

Christian Hamaker brings a background in both Religion (M.A., Reformed Theological Seminary) and Film/Popular Culture (B.A., Virginia Tech) to his reviews. He still has a collection of more than 100 laserdiscs, and for DVDs patronizes the local library. Streaming? What is this "streaming" of which you speak? He'll figure it out someday. Until then, his preferred viewing venue is a movie theater. Christian is happily married to Sarah, a parent coach and author of Hired@Home and Ending Sibling Rivalry.
Publication date: February 4, 2016