Pro-Family Messages Are Found in Are We Done Yet?
Annabelle Robertson

Entertainment Critic

2007

4 Apr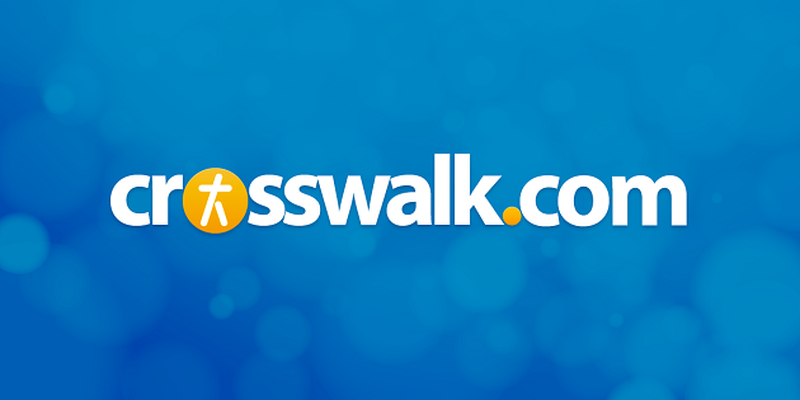 DVD Release Date: August 7, 2007
Theatrical Release Date: April 4, 2007
Rating: PG (for some innuendos and brief language)
Genre: Family Comedy
Run Time: 95 min.
Director: Steve Carr
Actors: Ice Cube, Nia Long, John C. McGinley, Aleisha Allen, Philip Bolden
Sports memorabilia shop owner Nick Persons (Ice Cube) is back. After his disastrous road trip with little Kevin (Philip Bolden) and Lindsey (Aleisha Allen) in the 2005 film, Are We There Yet? Nick sold the store and married spunky single mom Suzanne (Nia Long). Now, he's settling into family life. Well, sort of, anyway. Because Mom, Dad, kids and dog are all crammed into Nick's apartment, where the new stepfather is struggling to get his work done—a sports magazine that he's publishing for the first time.
When Suzanne announces she is pregnant—with twins, no less—Nick decides it's time to move to the 'burbs. Small-town real estate agent Chuck Mitchell Jr. (John C. McGinley) introduces them to the "perfect house" in upstate Oregon, assuring the Persons that it's not only beautiful (and it is), but solid. Nick makes a hasty purchase and moves everybody out of the city.
Lindsey is furious, but never fear, because contrary to the realtor's assurances, the house has problems—lots of them. And Nick, it turns out, didn't get an inspection (is that even legal?). So when a young dry rot specialist appears on the scene, Lindsey's in teen heaven—even as her new stepfather is freaking about all the undisclosed damage. Soon, everyone from electricians and plumbers to foundation experts and roofers are tearing the house to bits.
Based on the 1948 comedy starring Cary Grant, Mr. Blandings Builds His Dream House, which was reprised in 1986 with The Money Pit, starring Tom Hanks, Are We Done Yet? has room for creativity, but doesn't ante up. For a children's film, the plot works. It picks up where the previous film left off (albeit with a few inexplicable discrepancies), reminding us, for example, how much animals hate Nick, with a few funny incidents.
For the most part, however, director Steve Carr has coaxed even less talent from his stars than Briant Levant did in Are We There Yet? Of course, it's highly commendable to see Ice Cube in another family film. But for some reason, this talented actor doesn't seem to be able to do anything but scowl. And what happened to Suzanne? Before, she was a go-get-'em career woman. But why does she have to be so ditzy, just because she's (apparently) quit her powerhouse job? Why didn't Nick move into her big house, instead of them all moving into his little apartment? And why-oh-why doesn't this previously sassy woman care that her husband refuses to come to her ultrasound appointment then has to be tracked down in a bar, where he downs multiple shots after hearing the news that he's having twins?
Thankfully, child actors Bolden and Allen have learned a few things during the past two years, so their performances are improved. Bolden actually holds his own, but Allen's perpetually petulant stare, which alternates with a goofy grin, is getting old. And what's with the Disney-like performance at the pool party? Do we really need to keep telling little girls that singing in front of an audience is where it's at, folks?
Thank goodness John C. McGinley (from TV's Scrubs) pulls it all together with his wacky performance as a dishonest but likable small-town guy who wears numerous hats (literally), and who just may be insane. Unfortunately for Cube, however, McGinley steals the show. Not that it's a great show, mind you. But it would be a whole lot worse without this veteran actor, who manages to be both despicable and lovable at the same time.
The kids watching the film with me laughed, but eventually grew bored and wandered away. Granted, they're five and six, and the film is probably more suited for older children. But if that's the case, why did the filmmakers insist on adding all the sexual references between Nick and his wife? Oh, and let's not forget the animal flatulence, which has become a tired but apparently required cliché in children's movies.
Fortunately, Are We Done Yet? has a strong message about families bonding and working to overcome their difficulties—especially mixed families. Not only that, but the parental role models are positive and encouraging. For once, we don't have kids telling their parents what to do, nor are they the ones who dispense 'wisdom from on high.' Here, it's the adults who are in charge. So ultimately, even though it won't win any awards, parents could do a lot worse than to allow their kids to see this movie.
AUDIENCE: Children of all ages, but especially 6 and older
DVD EXTRAS:
Blooper Reel
Kid's Quiz
The Making of Are We Done Yet?
Featurette about 'Chuck Mitchell'
CAUTIONS:
Drugs/Alcohol: Asthma-inhaler use.
Language/Profanity: Scattered mild profanity.
Sexual Content/Nudity: Brief, partial (rear) male nudity; a few veiled. allusions to sex between husband and wife; young teenage girl dates and holds hands with older teenage boy; crude animal flatulence humor
Violence: Pratfalls, animal attacks and assorted slapstick violence mayhem.