Providence Has Its Heart in the Right Place, but Not Much Else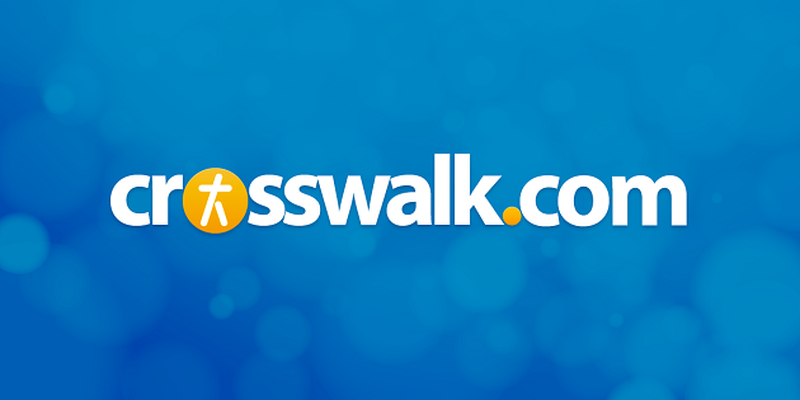 Providence is best described as a faith-based romance in the Nicholas Sparks vein, a just-in-time-for-Valentine's film for Christians. But a plodding narrative, dull characters and an absence of dialogue don't leave much for us to fall in love with. 1 out of 5.
 
Synopsis
What if your soulmate is someone you've known your entire life? That's the question posed in Faith Flix's silent film Providence, the story of Rachel and Mitchell, two people who've crossed paths in their small town for the better part of 40 years and never quite got around to actually dating.
 
What Works?
One of the main criticisms of films in the faith-based romance genre is a lack of creativity, so one can't help appreciating the ambition in attempting a silent film. There are also some lovely shots of the town that provide an engaging sense of place, and Providence gets off to a fairly interesting start with a runaway bride story.
 
What Doesn't?
Whether it's as children, teenagers, or adults, there's nothing all that interesting about Rachel or Mitchell. And because they don't talk to each other or convey enough emotion through their acting, it's not only difficult getting invested in their lives but caring whether they wind up together. The chemistry just isn't there; it's like their eventual coupledom is being forced on the audience without much evidence of the attraction or why they're so right for each other. The film's musical score - rather important in a silent movie - is also very hit-or-miss and leads to several jarringly awkward transitions between scenes.
 
Christian Worldview Elements / Spiritual Themes
Mitchell is seen reading his Bible from a very young age, so it's not surprising when he becomes a pastor later on. Rachel is thrilled when her grandmother's Bible makes its way back to her. Rachel also exhibits strong character in being there for her family, particularly her mother, when she's wheelchair bound and struggles with everyday tasks like feeding herself.
 
CAUTIONS (may contain spoilers)
MPAA Rating: Not Rated (although if it were, it would probably earn a PG for thematic material) 
Language/Profanity: None.
Sexuality/Nudity: Some flirtatious behavior between a high school boy and girl is suggested. An engaged man puts his hand on the leg of another attractive female in front of his fiancée.
Violence/Frightening/Intense: A car accident happens off screen that claims that lives of two teenage girls. Young Mitchell is bullied at school and shoved around from time to time.
Drugs/Alcohol: None.
 
The Bottom Line
RECOMMENDED FOR: Anyone who wants to escape with a romantic movie that's not overly complicated and emphasizes the importance of family and biblical values.
NOT RECOMMENDED FOR: Film lovers with short attention spans or anyone who appreciates how great dialogue enhances the storytelling process.
Providence, directed by Sharon Wilharm, opened in select theaters February 12, 2016; available for home viewing May 24, 2016. It runs 79 minutes and stars Juli Tapken, Rich Swingle, Stacey Bradshaw, Josh Allen, Emily Knapp, Chase Anderson, Irene Santiago, Rob Wilds, Patricia Binkley, Carol Anderson and Nathan Jacobson. Watch the trailer for Providence here.
 
Christa Banister is a Dallas-based freelance writer and the author of two novels she describes as "romantic comedies in novel form," Around the World in 80 Dates and Blessed Are the Meddlers. You can find out more about her current work in progress and the avid cook, traveler and Green Bay Packer fan at www.christabanister.com or by following her on Twitter (@ChristaBanister).
Publication date: February 11, 2016