The Scariest Part of Red Riding Hood is the Script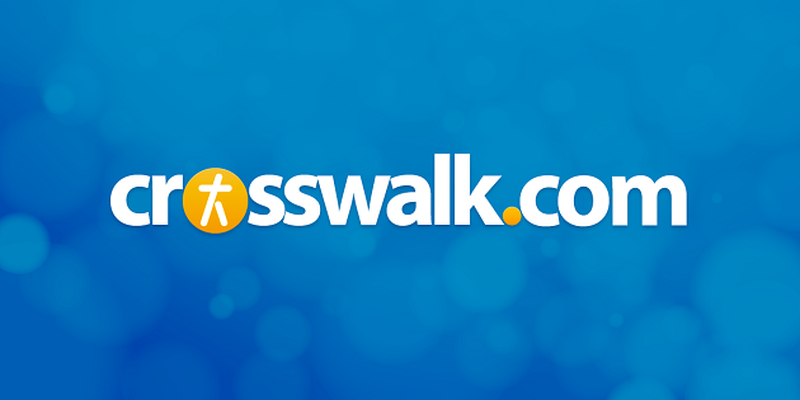 Release Date: March 11, 2011
Rating: PG-13 (for violence and creature terror and some sensuality)
Genre: Fantasy, Drama, Horror, Adaptation
Run Time: 100 min.
Director: Catherine Hardwicke
Actors: Amanda Seyfried, Gary Oldman, Billy Burke, Virginia Madsen, Lukas Haas, Shiloh Fernandez, Max Irons, Julie Christie, Adrian Holmes
Considering the adventures of Harry Potter, not to mention Edward Cullen and the rest of his Twilight cohorts are almost a wrap, and we've survived not one, but two versions of Justin Bieber's big-screen debut, Never Say Never, it's about time for a new teen craze, right?

Well without missing a beat, Hollywood has apparently decided "the next big thing" is giving fairy tales a thoroughly modern makeover, beginning with a grown-up rendition of Little Red Riding Hood.
Now given Tinsel Town's seemingly unshakeable case of sequel-itis lately, one can't help being intrigued by the creative possibilities. Sadly, the trend isn't exactly getting off to the most promising start with Red Riding Hood, however. While it's clear that plenty of effort went into nailing the film's appealing, decidedly moody aesthetic, that's where any signs of life end.
To put it bluntly, Red Riding Hood is a dud that should've gone straight to DVD. Or was scrapped altogether.

The trouble isn't an inspired cast, mind you. Amanda Seyfried (Letters to Juliet, Dear John), Gary Oldman (The Book of Eli, Harry Potter) and the always lovely Virginia Madsen (Sideways, The Haunting in Connecticut) do the best they can with what they've got to work with. Trouble is, that ain't much.

Not only is the script virtually devoid of a hook, let alone charm or humor, causing Oldman to improvise with hammy, way, way over-the-top theater actor shenanigans, but it's wildly unfocused to boot. One could almost imagine the screenplay's logline reading something like this: "Red Riding Hood is basically Twilight's red-headed stepchild meets the Salem witch trials. And when that inevitably disappoints, it's a big-screen whodunit that plays out like a big-screen game of Clue. In fact, all that's missing is some vegetarian sparkly vampires and Colonel Mustard with a candlestick in the conservatory, and it's a wrap."

Set in a joyless Ruritanian community where everyone is perpetually afraid of The Big Bad Wolf striking yet again, Red Riding Hood centers around the rather blasé love triangle of Valerie (Seyfried), the-love-of-her-life-that-she-can't-marry-because-he's-poor Peter (Shiloh Fernandez) and her wealthy-yet-barely-appealing fiancé, Henry (Max Irons).

Fortunately, the screenwriter quickly realized that storyline didn't have particularly long legs (as pretty as Seyfried is in that red cape, she doesn't really generate many sparks with either suitor), so the action officially jumpstarts when Valerie's older sister meets an untimely fate at the teeth of the aforementioned wolf. Unfortunately, the locals aren't quite sure how to stop the unwelcome predator from killing again, so they ask Father Solomon (Oldman) to help them solve the mystery.

While the townspeople always assumed the wolf was an actual animal, Father Solomon assures them the wolf is actually living among them in human form. Telling them to suspect any—and everyone—Valerie makes it her mission to uncover his identity. Of course, one minute you're thinking it's Peter with the mysterious brown eyes that Father Solomon warned everyone about, and the next it's Grandma (Julie Christie) with the "big eyes and teeth she has," a shameless nudge to the real story that draws nothing more than unintentional laughs.

And just in case that wasn't enough to fill the movie's 100-minute running time, there's also a tedious side plot involving the guilty-until-proven-innocent harm of anyone even rumored to be connected with black magic and witchcraft, punishment that Father Solomon seems all too happy to carry out.

Still, with all those threads randomly thrown out like spaghetti, absolutely nothing seems to stick. Worse yet, with all this talk of wolves, you'd expect them to be at least a little scary. But thanks to some particularly horrendous CGI work, these supposed harbingers of doom look about as scary as a Golden Retriever. Even the wolves in Twilight were more ominous, and well, for anyone who's watched closely, that's saying something.

So what could've made Red Riding Hood better? It's anybody's guess. Really, one can only hope that future fairy tale adaptations won't be such a shameless cash grab. After all, every moviegoer, even teenagers looking for their next pop culture fix, deserve way, way better than what Red Riding Hood has to offer.

CAUTIONS:
Drugs/Alcohol: Social drinking during the village celebration.
Language/Profanity: None.
Sex/Nudity: Valerie and Peter have a couple of frolicking scenes with passionate kissing, groping, and eventually, it's implied they have sex in a later scene. No nudity, but the scenes definitely get a little heated. At the village celebration, Valerie tries to get Peter's attention by dancing suggestively with another girl.
Violence: A young Valerie and Peter hold a knife to a rabbit's neck (it's later killed offscreen). The wolf isn't shy about killing the townspeople, and several human and animal lives are taken as a result (not much blood is shown, but the lifeless bodies are shown on occasion). Solomon makes sure any "practicers of magic" are thrown into an ancient Roman seclusion chamber and also ends the lives of a few people (including his wife) along the way, too.
Christa Banister is a full-time freelancer writer, specializing in music, movies and books-related reviews and interviews and is the author of two novels, Around the World in 80 Dates and Blessed Are the Meddlers. Based in Dallas, Texas, she also weighs in on various aspects of pop culture on her personal blog.
For more information, including her upcoming book signings and sample chapters of her novels, check out her Website.