Relationships Are Celebrated in Then She Found Me
Annabelle Robertson

Crosswalk.com Contributing Writer

2008

4 Sep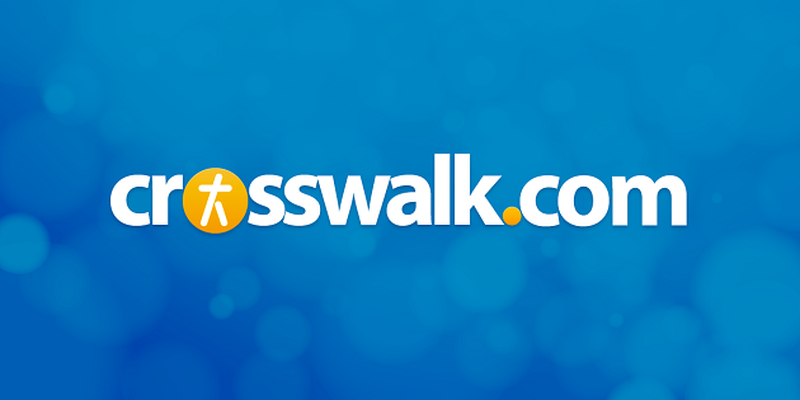 DVD Release Date: September 2, 2008
Theatrical Release Date: May 1, 2008
Rating: R (for language and some sexual content)
Genre: Drama/Comedy
Run Time: 95 min.
Director: Helen Hunt
Actors: Helen Hunt, Colin Firth, Bette Midler, Matthew Broderick
April Epner (Helen Hunt) is having a bad day. After a year of trying to get pregnant, she's now almost 39, and she's wondering if she may be infertile. Then, without warning, her newlywed husband, Ben (Matthew Broderick) leaves her.
"Don't worry," she says to her brother, Freddy (Ben Shenkman). "It can't get any worse." Oh, but it can.
First April's adoptive mother (Lynn Cohen) dies. Then a quirky woman claiming to be her biological mother appears. Berniece (Bette Midler) is a likeable but intrusive daytime talk show host who has a little problem with the truth. April doesn't know if Berniece is actually her mother—much less whether all the other things she's telling April are even remotely true.
Then there's Frank (Colin Firth), the father of one of April's preschool students. He's charming and recently separated from his wife, and he's very interested in April. But he's also jealous, and April can't get Ben out of her heart—or life.
Helen Hunt's directorial debut is a film for grown-ups who believe in second chances, and who understand that life isn't predictable. Written by the screenwriting team of Alice Arlen and Victor Levine, with Hunt co-writing, Then She Found Me celebrates the arbitrary nature of relationships and delves into the bond of motherhood through adoption, and will elicit smiles of recognition from men and women alike. The plot arc is gentle, but it moves at a good pace with numerous complications throughout.
Hunt is credible and winsome in the lead. April is imperfect, but we care about her deeply, and we want her to find love again—with a man and a child. As Ben, Broderick is appropriately unappealing yet likeable—a tough act to pull off for a film's antagonist. Likewise, though bumbling, angry and without Hollywood's classic good looks, Firth is the English "guy next door" that any woman would hope to love—Bridget Jones' beau, ten years later, who has quit the law to become a writer.
As April's cantankerous, orthodox Jewish mother, Cohen will elicit groans—and smiles—of recognition. Shankman is a bit bland, but Midler pulls everything together with a funny, eye-rolling and wholly sympathetic performance. A narcissistic would-be mother who's willing to do whatever it takes to have a family, she drives home the film's point that life isn't about money and success, and that though people can and will hurt us, we must invest in relationships at all costs.
It's a great message, and it's woven into a rich tapestry of Jewish traditions that include recitations of the Shema ("Hear, oh Israel, the Lord thy God, the Lord is one"), a Shabot celebration in which April lights the candles, and several Jewish prayers. At one point, the devoutly religious April grows angry at God and refuses to pray. Berniece, a professing agnostic, uncovers the reasons and leads her daughter back to the faith that grounds her—a lovely scene in which April's doctor, played by Salmon Rushdie in a cameo, bows his head and prays with them, along with his nurse.
With echoes of Waitress and Dan in Real Life, Then She Found Me will be a welcome relief for those who are tired of slapstick stories about silly 20-somethings. It's about real people and real life—neither of which are ever simple, no matter how much we wish they were.
DVD EXTRAS:
Director's Commentary with Helen Hunt
Cast Interviews
Behind-the-Scenes Footage
Theatrical Trailer
CAUTIONS:
Drugs/Alcohol: Moderate drinking in several scenes, often in Jewish ceremonial context.
Language/Profanity: A few strong obscenities and some mild profanities.
Sexual Content/Nudity: Several sexual situations, some between unmarried couples, as well as references to sexual situations, some of which are mildly crude. No nudity.
Violence: In one scene a man becomes very angry and shouts at a woman, but does not hurt her.