Rescue Dawn - Herzog's Birthday Present to America
Christian Hamaker

Crosswalk.com Contributing Writer

2007

4 Jul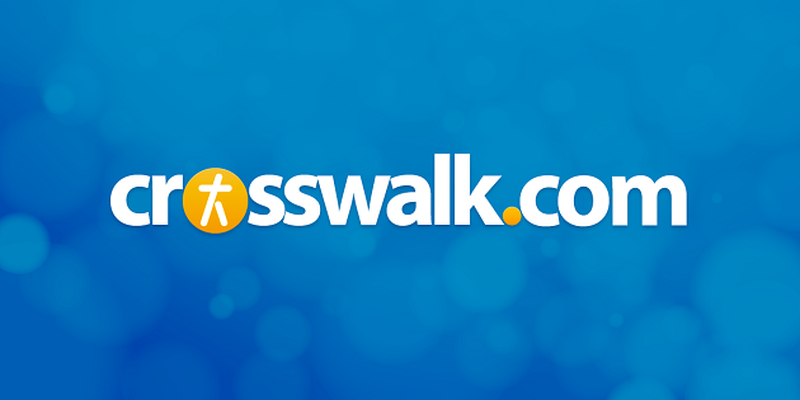 DVD Release Date: November 20, 2007
Theatrical Release Date: July 4, 2007 (limited)
Rating: PG-13 (for some sequences of intense war violence and torture)
Genre: War Drama
Run Time: 126 min.
Director: Werner Herzog
Actors: Christian Bale, Jeremy Davies, Marshall Bell, Francois Chau, Craig Gellis, Zach Grenier, Pat Healy, Steve Zahn
Opening July 4, Werner Herzog's Rescue Dawn is a celebration of America and the spirit that motivates our servicemen. But like a great celebration that goes on a little too long, it has a few lulls, some uncomfortable silences and certain excesses. Nevertheless, its resounding payoff delivers an emotional high that will help viewers stomach what is, at times, a harrowing, hard-to-watch tale of raw survival.
Christian Bale stars as Dieter Dengler, a German native who fulfills his dream of becoming a U.S. Navy fighter pilot before being shot down in the jungles of Laos, just as U.S. involvement in Vietnam is about to escalate. After a harrowing crash and efforts to avoid the Pathet Lao soldiers hunting for him on the ground, Dieter is captured and taken prisoner.
In the POW camp are Duane (Steve Zahn) and Gene (Jeremy Davies), bickering American prisoners resigned to their situation and skeptical of Dieter's plans to escape. The camp is well guarded, and getting caught will lead to certain execution. Even if the Americans do manage to get beyond the camp's perimeter, they would encounter only jungle. Better, then, to settle for the horrendous prison food and occasional physical torture than to escape and meet certain death in the wild terrain.
Plus, the Americans will arrive for them soon, Gene insists, believing the United States is not distracted by other plans in Asia. "We will never go to war in Vietnam," he assures his fellow POWs.
As hope dwindles and their meager food supply begins to dry up, the prisoners look to Dieter. "You have a plan," one of them says to Dieter, as hope filters back into his eyes. If he leads, they promise to follow.
Not everyone is up to the task, however. With the escape, Rescue Dawn becomes a two-man survival story, as Dieter and one other POW try to stay a step ahead of their pursuers.
Director Herzog (Grizzly Man, Aguirre: The Wrath of God) is well known for stories pitting man against the elements, and here, as in the scenes before Dieter's capture, Rescue Dawn delves into the filmmaker's favorite theme. Indeed, Herzog lays out this story element in the film's opening moments, as the servicemen, prior to the bombing run, watch a training film about survival strategies in the event of being shot down. "Nature is not a force against [the serviceman]," says the narrator of the training film. "He has to make nature work for him." And work they do once in enemy terrain, covering themselves in jungle leaves while they sleep, dodging flash floods and garnering nourishment from unlikely sources.
Beginning with an incident that spurs the prisoners to hatch their escape ahead of a planned July 4 breakout, the story becomes more uncomfortable. Slow starvation takes its toll on the soldiers, who hack their way through oppressive vegetation while hoping to encounter American forces. Hallucinations and one particularly brutal death scene force us to feel Dieter's isolation and desperation—an effective but extremely unpleasant stretch of filmmaking.
The view of religion in Rescue Dawn is one of seeking and not finding, at least in terms of Dieter's consciousness. "God, why don't You help us when we need You most?" Dieter asks at a moment of deep duress, and when potential rescuers arrive, he exclaims, "Thank God!" only to be disappointed when he's mistaken for the enemy. However, Dieter's dire circumstances and growing sense of despair and hopelessness are not unlike those expressed by Job, who cried out to God, "Why do you hide your face and consider me your enemy?" (Job 13:24), or the psalmist, who wondered, "Why, O Lord, do you stand far off? Why do you hide yourself in times of trouble?" (Psalm 10:1).
Dieter will find rescue in the arms of his fellow countrymen, and he will be joyously reunited with his squad, but it's only icing on the cake for Dieter, who feels an obligation to the country that allowed him to fulfill his dream.
"I never wanted to go to war. I only wanted to fly," Dieter tells his captors, without questioning his country's political aims and interests. "I love America," he says. "America gave me wings."
In those words, and in its stirring depiction of an American serviceman whose certainty and resolve renew hope within his downcast fellow fighters, Rescue Dawn offers a fitting story of tenacious courage appropriate for release on America's birthday.

CAUTIONS:
Language/Profanity: Lord's name taken in vain; some profanity and crude references to bodily functions.
Drugs/Alcohol: A child smokes.
Sex/Nudity: None.
Violence: Footage of a bombing run over jungle villages; a plane crash; gunfire and executions; POWs are tortured; a man vomits.