Too Many Familiar Notes Mean Too Much Ricki, Not Enough Flash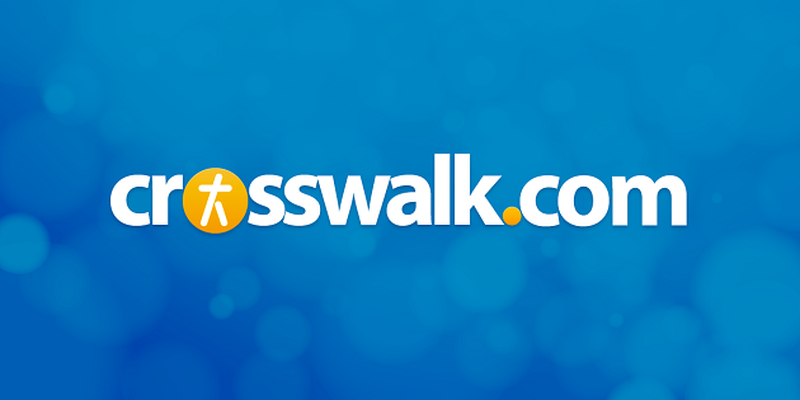 DVD Release Date: November 24, 2015
Theatrical Release Date: August 7, 2015
Rating: PG-13 (for thematic material, brief drug content, sexuality and language)
Genre: Drama/Musical/Comedy
Run Time: 102 min.
Director: Jonathan Demme
Cast: Meryl Streep, Rick Springfield, Kevin Kline, Mamie Gummer, Audra McDonald, Ben Platt, Joe Vitale, Keala Settle, Joe Toutebon
If it wasn't for the formidable stage presence of Hollywood's favorite chameleon Meryl Streep (Into the Woods), Ricki and the Flash could easily have been a straight-to-DVD or Video on Demand release. Everything from the film's dingy cinematography to a predictable storyline with little true emotional resonance to the uninspired choice of covers for Ricki's performances (U2's I Still Haven't Found What I'm Looking For, anyone?) has the feeling of a sad Vegas lounge act who suspects his best days are behind him. It's so bad at times that one can't help wondering if Streep owed celebrated director Jonathan Demme (Philadelphia) a favor or something because Ricki and the Flash is a straight-up stinker with the occasional—and I mean occasional—flash of something intriguing.
Not surprisingly, Streep is more than game to play the titular character, an aging rock star who traded marriage and motherhood for the prospect of fame long, long ago. Trouble is, all the smudgy black eyeliner, rows of blonde mini-braids and convincing-enough guitar licks can't make up for a paper thin protagonist. Perhaps sensing that Ricki herself didn't have much going on—save for a quick wit whenever she's working her day job of scanning groceries at a pretentious supermarket that looks and sounds a lot like Whole Foods—the film devotes much of its running time to her tired stage act at a bar in California's San Fernando Valley.
With long-winded performances that often feel like filler (Ricki covers everything from Tom Petty and the Heartbreakers to Bruce Springstreen to Pink, and sometimes the songs are played in their entirety), the movie plods along in pretty uninspiring fashion until Ricki is forced to reconnect with the family she left behind in Indianapolis. Of course, this isn't exactly groundbreaking thematic territory, it's one of Hollywood's reliable go-tos, but one hoped that screenwriter Diablo Cody (Juno) could elevate the familiar storyline with her dark humor and sharply observed social commentary.
Alas, for whatever reason, Cody opts for a more conventional approach here, and aside from Streep's real-life daughter Mamie Gummer's shockingly acerbic portrayal of a young woman who's reeling from the revelation that her husband no longer wants to be married, Ricki hits one familiar note after another. And while Streep's singing has improved dramatically since 2008's Mamma Mia, her raspy pipes don't even come close to making up for what's sorely lacking in Ricki and the Flash. Sadly, neither does the presence of oldie-but-goodie rocker Rick Springfield, who merely looks uncomfortable and/or bored for the duration. Watching him kiss Ricki is just one of many cringe-worthy moments.
But the biggest problem with Ricki (and everyone else involved) is an alarming lack of depth. There's hardly a fully realized character in the bunch, so it's impossible to get overly invested in anything that's happening. As if to underscore how undercooked this whole charade is, the ending is quite an eye-roller, too. It's completely unearned and yet we can spot it coming from a mile away.
Ricki and the Flash is proof positive that an all-time great in the lead role isn't enough for a movie to succeed. In fact, this flash in the pan will exit theaters, not to mention the minds of anyone who bought a ticket, in a fraction of the time it takes Streep's woebegone character to finish singing Lady Gaga's Bad Romance.
CAUTIONS (may contain spoilers):
Drugs/Alcohol: Social drinking aplenty, plus references to prescription drugs and a scene where the family smokes the pot that Pete left in the fridge.
Language/Profanity: A smattering of the usual expletives including da--, he--, bit--, as-, as-hole, sh-- and instances where God's name is misused.
Sex/Nudity: Crude references to male and female anatomy. Discussion of marital infidelity. One of Ricki's sons is gay and introduces his boyfriend to her (she thought her son was only "bisexual"). Ricki and Greg have sex, but all that's shown is foreplay before the camera pans away. Ricki is shown in only a bath towel in one scene (no actual nudity).
Violence/Thematic Elements: Discussion of a woman's suicide attempt.
Publication date: August 6, 2015