Rio 2 Runs Dry Too Soon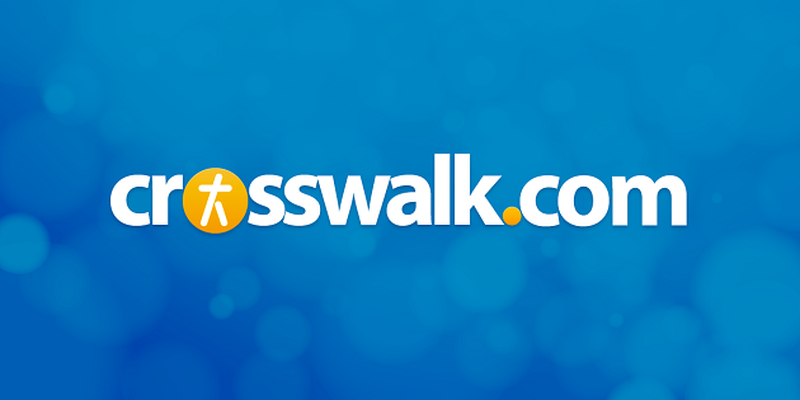 DVD Release Date: July 15, 2014
Theatrical Release Date: April 11, 2014
Rating: G
Genre: Family
Run Time: 101 min.
Director: Carlos Saldanha
Cast: Voices of Jesse Eisenberg, Anne Hathaway, Jemaine Clement, Kristin Chenoweth, Andy Garcia, Leslie Mann, Bruno Mars, Rodrigo Santoro
Family movies based on existing properties had a strong first quarter in 2014. The Lego Movie, the first film based on the popular toys, delighted animation fans and viewers of all ages with its witty screenplay and a touching father/son dynamic. Muppets Most Wanted didn't rise to the level of The Lego Movie, but it was a solid family film that made good use of Ricky Gervais and Tina Fey while leaving plenty of space for the Muppets themselves. While not the box-office success of The Muppets (2011), Muppets Most Wanted was an enjoyable entry in the franchise—one that didn't leave its fans greatly disappointed. Even Mr. Peabody and Sherman, with roots in the Rocky and Bullwinkle Show cartoons of the 1960s, found a new generation of fans with an updated visual look that appealed to kids who had no familiarity with the original cartoons.
Now comes Rio 2, a much easier proposition for today's Hollywood—a sequel to the worldwide hit Rio, which brought in nearly half a billion dollars worldwide in 2011, with returning voice talent for its main characters. Would it expand on the earlier success and be a building block for future Rios?
Rio 2 will be an interesting test case for family audiences. If the earlier 2014 family films have raised the bar in terms of what those viewers expect, Rio 2 won't fare well. It's afflicted with a "why risk anything?" mentality and a stitched together story that makes it difficult to create - not to mention build - any sense of narrative momentum.
The movie starts pleasantly enough. Blu (voice of Jesse Eisenberg) and Jewel (Anne Hathaway) are blue macaws that have settled into a comfortable life—maybe too comfortable—with their offspring in Rio. Jewel, less fond of the family's many indulgences, questions whether they needs a vacation from their pampered life of iPods, TV and pancakes. So off they go, despite some reluctance from Blu, to the heart of the Amazon—with GPS in hand (or claw, as the case may be).
Already in the Amazon are the adventurous ornithologist Tulio (Rodrigo Santoro) and his wife, Linda (Leslie Mann), who are searching for more blue macaws. Instead, they're about to stumble onto something much uglier: an illegal logging operation that is endangering the macaws. But human villains aren't the only adversaries in Rio 2. Also gunning for Blu and his family are the flightless cockatoo Nigel (Jemaine Clement, Muppets Most Wanted) and his devoted frog follower Gabi (Kristin Chenoweth, Space Chimps).
Blu, unaware of these antagonists, finds himself more threatened by two other nemeses: the father-in-law (Andy Garcia) he's just met and Roberto (Bruno Mars), a childhood friend of Jewel's who may have designs on her. ("If anything ever happens to you, I'll take care of your family," Roberto tells Blu, who takes the comment as a threat.) All the while, Blu tries, however reluctantly, to do whatever he thinks will please Jewel, embracing the mantra: "Happy wife, happy life."
Rio 2 chugs along for about half an hour as it reintroduces its characters and their amusing tics, but the flimsiness of the story becomes all too apparent. While the interplay of cockatoo Nigel and the love-struck frog Gabi is the film's highlight, there's nothing much to sustain interest in the other characters or in the story's outcome. Writer/director Carlos Saldanha seems to understand this, choosing to insert several musical numbers in the place of character development. By the time Nigel launches into a rendition of I Will Survive, viewers may be wondering how much more of Rio 2 they'll be able to endure. Like Jewel, they'll be more than ready for a change of venue as they make a beeline for the exits.
CAUTIONS (may contain spoilers):
Language/Profanity: "Pooping"
Drinking/Smoking: A champagne toast
Sex/Nudity: None; parrots kiss; a character is described as "hot"
Violence/Crime: Bird children torment a babysitter; a macaw is plastered by a pancake; a few moments where animals eat other animals are not particularly violent but may startle some viewers; villainous behavior from characters who receive their comeuppance; a mention of mosquitos that suck your blood, and flesh-eating piranhas; a plot to poison people; an illegal logging operation; a prank involving a tarantula may frighten younger viewers; humans battle bulldozers; a slap fight; a snake is shown to have clearly eaten one of the characters
Religion/Morals/Marriage: The Jesus statue in Rio is briefly seen; Blu and others repeat the belief, "Happy wife, happy life"; the midnight hour is said to be "more evil" than other times
Publication date: April 11, 2014