Roberts the Fairest of All in Mirror Mirror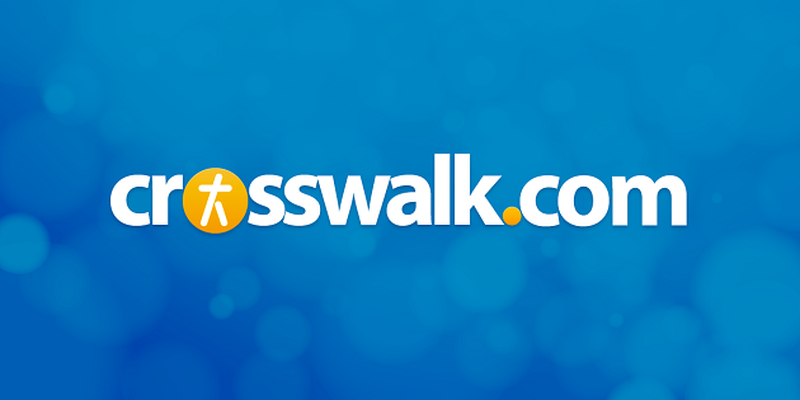 DVD Release Date: June 26, 2012
Theatrical Release Date: March 30, 2012
Rating: PG (for some fantasy action and mild rude humor)
Genre: Comedy, Fantasy, Family
Run Time: 106 min.
Director: Tarsem Singh
Actors: Lily Collins, Julia Roberts, Armie Hammer, Nathan Lane, Sean Bean, Jordan Prentice, Mark Povinelli, Joe Gnoffo, Danny Woodburn, Sebastian Saraceno, Martin Klebba, Ronald Lee Clark
In case you didn't get the memo, Snow White is officially on the comeback trail in 2012.

And while the fair-skinned heroine's story is given a much edgier twist in TV's Once Upon a Time and the forthcoming Snow White and the Huntsman, which is slated to officially kick off summer movie season on June 1, Mirror Mirror offers a far more lighthearted, comedic take on the fairy tale that appeals to a much wider audience.

Playing against type, Julia Roberts (Larry Crowne) is deliciously sinister as the queen who feels more than a little threatened by Snow White's (Lily Collins, Abduction) youthful beauty. And since Collins is practically a dead ringer for Audrey Hepburn circa Roman Holiday, it's not exactly surprising that she wants Snow banished from the kingdom in let's just say, a more permanent fashion.

Never quite coming across as downright evil, the Queen's pithy, often-sarcastic remarks are one of the film's many joys. Always the schemer, the Queen now keeps her step-daughter locked up in the castle after the mysterious disappearance of Snow's father, the noble King (Sean Bean, TV's Game of Thrones). Naturally, this allows her to steal control of the Kingdom and look out for her own interests, rather than what's best for the masses.

Sensing her fate isn't about to change anytime soon, the now 18-year-old rightful ruler runs away in search of justice. After meeting a band of outlaws (yes, the seven dwarfs are no longer sleepy, sneezy or grumpy—they're pint-sized assassins), Snow eventually bumps into the dreamy Prince of Valencia (a perfectly cast Armie Hammer, J. Edgar).

Once the Queen gets word of their meet-cute, however, she's less than thrilled to say the least. Well, until she comes up with a genius plan of her own, namely to kill Snow White and marry the Prince herself since she's basically squandered her once-considerable resources on various extravagances. Determined to woo him no matter what it takes, the Queen even resorts to implementing a love potion that goes horribly, horribly wrong (but ends up being one of the movie's funniest moments).

Borrowing a page from Tim Burton's unusual playbook in Alice in Wonderland, Mirror Mirror is a stunning feast for the eyes and a bit kooky to boot. From Roberts' over-the-top costuming to the elaborate, eerie forest where the bulk of the action happens, it's a world one can't help being enthralled by. But before the story starts feeling a little too by the book, a few odd touches like the Queen's unconventional spa day, complete with a soothing facial mask made from parrot droppings and a bee-stung pout courtesy of actual bees, give Mirror Mirror a unique flare.
Even Snow White, the character, is given a thoroughly modern makeover. While the film is relatively light on social commentary, save for a brief but relevant subplot on the sheer ridiculousness of vanity in economically challenging times, the writers behind Mirror Mirror go against the Disney grain and make it clear that Snow White doesn't necessarily need a prince to save her in a time of need. In fact, we even get the sense that (gasp!) marriage isn't her number one priority.

If anything, Snow White is intent on fighting her own battles and seems happiest when setting a positive example for those thieving dwarfs who happen to adore her, despite opposing philosophies on matters like, say, stealing. And that, combined with the film's appealing aesthetic and charming performances from the leads, ensures that Mirror Mirror is no rotten apple, even if Snow White is routinely upstaged by Roberts who steals every scene she's in.

CAUTIONS:
Drugs/Alcohol: Social drinking depicted.
Language/Profanity: No profanity, just one exclamation of God's name and a bit of scatological humor when the Queen undergoes a very strange beauty regiment.
Sex/Nudity: No sex or nudity, just a couple of kisses exchanged between Snow and Prince Alcott. The Queen says Prince Alcott is built like an ox. There's also a scene played for laughs when The Queen and Prince Alcott fall on top of each other. On occasion, Snow's dresses are a bit cleavage-y. Prince Alcott is shown bare-chested and wearing only his long undergarment pants in a couple of scenes—nothing risqué.
Violence: There's some sword fighting, a few punches thrown and a couple of characters are hung upside down in the forest. A beast lurking in the forest also provides a sense of danger throughout and when revealed is more cartoonish in depiction than scary. Snow is faced with a few perilous situations, thanks to the Queen who wants her dead.
Magic/Mystical Elements: The Queen is warned several times about how dangerous magic can be, but since that's what helps keep her ageless, she doesn't seem to care—until it's too late. The Queen also uses a love spell on Prince Alcott, but since it was for "puppy love," he ends up exhibiting canine-like behavior, rather than true love, instead.

Christa Banister is a full-time freelancer writer, specializing in music, movies and books-related reviews and interviews and is the author of two novels, Around the World in 80 Dates and Blessed Are the Meddlers. Based in Dallas, Texas, she also weighs in on various aspects of pop culture on her personal blog. For more information, including her upcoming book signings and sample chapters of her novels, check out her Website.