Rock Dog is Surprisingly in Tune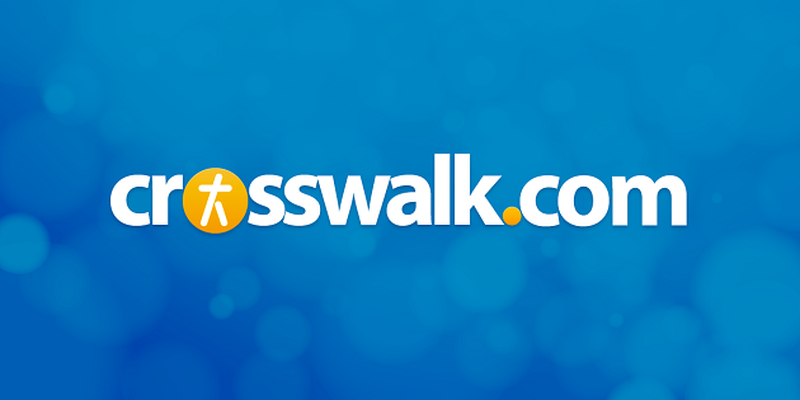 While far from legendary, Rock Dog still delivers an unexpectedly fun story with enough music, laughs, and talented voice acting to pass a lazy afternoon. If you were disappointed by Sing, and thought Zootopia was too intense, Rock Dog is the movie for you. 2.5 out of 5
 
Synopsis
Based on a graphic novel of the same name, Rock Dog tells the story of a young Tibetan Mastiff named Bodi (Luke Wilson). Though raised to become the next guardian of his mountain village, Bodi possesses a deep passion for music that he simply can't ignore. So when a radio literally falls from the sky and introduces the young pup to the songs of rock legend Angus Scattergood (Eddie Izzard), Bodi chooses to leave home and chase his dreams in the big city. Unfortunately, the road to stardom is littered with obstacles. Before he can become a rock icon, Bodi will have to contend with a disapproving father, a reluctant teacher and a pack of savage wolves who stalk his every move. Will Bodi find a way to save his village, or will he have to sacrifice his dream in order to protect the ones he loves? One thing's for sure, the answer will involve plenty of guitar solos.
 
What Works?
Easily the best part of Rock Dog is the vain and irritable Angus Scattergood. This lanky, British rocker cat (expertly voiced by Izzard), has the best lines in the entire movie, and is by far the most original character to be found. One could almost see the creators of Rock Dog doing a follow-up movie just to showcase him. Rock Dog also manages to rises above the mire thanks in no small part to stellar voice acting. The movie has compiled an impressive cast list including such names as J.K. Simmons, Kenan Thompson, Mae Whitman and Lewis Black, and their talents give this middling story some extra flare. Above all, Rock Dog has a handful of catchy songs. Viewers may discover themselves tapping along with the music and repeating the words of Scattergood himself: "That's actually not terrible."
 
What Doesn't?
Rock Dog isn't a bad movie, but it's not exactly a great one either. The plot is something most audiences have seen before, and the characters (aside from Scattergood) are pretty generic. Not to mention the story throws in a convoluted sub-plot about Bodi unlocking the mysterious power his family uses to guard sheep, which only distracts from the real action. Speaking of the woolly herd, the sheep in this movie are beyond annoying. One almost hopes the wolves do eat them just to spare the audience more of their idiocy. In terms of animation, Rock Dog is certainly passable, but being passable isn't quite good enough after a year featuring such films as Moana, Zootopia, and Kubo and the Two Strings. Animators everywhere need to seriously up their game.
 
Christian Worldview Elements / Spiritual Themes
Aside from a brief conversation where Scattergood refers to himself as a "Rock god," Rock Dog eschews anything that might resemble a spiritual theme. Music is the driving force behind this story, and the film is more than happy to stay in tune. There are a few moral quandaries throughout the film but nothing that could be considered overtly Christian. Bodi's family can supposedly harness a "mystical, inner fire" which they use to defend the sheep, but this subject isn't explored in much detail. Overall, Christians shouldn't worry unless they have strong objections to rock and roll.
 
CAUTIONS (may contain spoilers)
MPAA Rating: PG for action and language
Language: A British curse, a few implied swear words.
Sexuality/Nudity: The silhouettes of sheep are shown in a shower, one sheep only wears a towel, a character is poked in the rump, some provocative dancing.
Violence/Frightening Images: Mostly slapstick, though there is an intense boxing match, and the wolves do prepare to eat sheep before they are stopped.
Drugs/Alcohol:Scattergood drinks champagne; a goat is implied to be high on marijuana.
 
The Bottom Line
RECOMMENDED FOR: Families, young children, rock and roll fans, people who love movies about animals, cat enthusiasts.
NOT RECOMMENDED FOR: Animation connoisseurs, people looking for an original story, viewers looking for something deeper.
Rock Dog, directed by Ash Brannon, opened in theaters February 24, 2017; available for home viewing May 23, 2017. It runs 80 minutes and stars Luke Wilson, Eddie Izzard, J.K. Simmons, Kenan Thompson, and Mae Whitman. Watch the trailer for Rock Dog here.
 
Ryan Duncan is Entertainment Editor for Crosswalk.com.
Publication date: February 24, 2017