Romantic Spark Missing from Otherwise Handsome Romeo and Juliet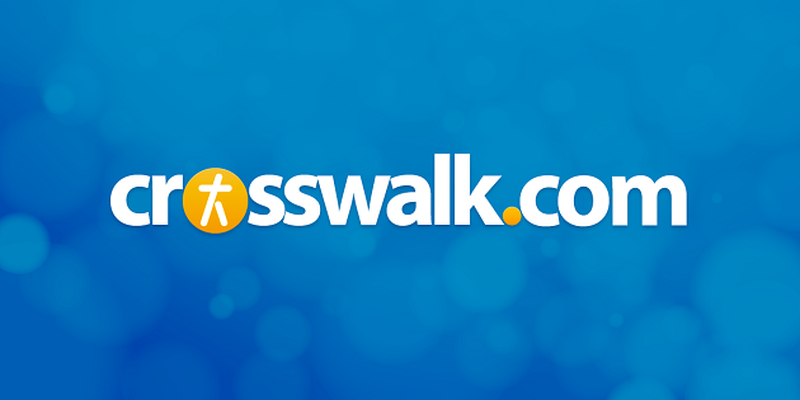 DVD Release Date: January 4, 2014
Theatrical Release Date: October 11, 2013
Rating: PG-13 for some violence and thematic elements
Genre: Drama
Run Time: 118 min.
Director: Carlo Carlei
Cast: Hailee Steinfeld, Douglas Booth, Paul Giamatti, Damian Lewis, Lesley Manville, Kodi Smit-McPhee, Stellan Skarsgard, Tom Wisdom, Christian Cooke, Ed Westwick
What is it that audiences most want in a Shakespearean adaptation? Do they demand strict faithfulness to the original text? Proper attention to period detail? Well-known actors in the Bard's juiciest roles? All of the above?
The latest version of Romeo and Juliet, the first since director Baz Luhrmann's 1996 film starring Leonardo DiCaprio and Claire Danes, tweaks Shakespeare's language thanks to an adaptation by Julian Fellowes (Downton Abbey, Gosford Park) but lacks the star power of Luhrmann's take. Here, True Grit star Hailee Steinfeld takes on the role of Juliet, and Douglas Booth, best known for TV work, plays Romeo. Neither performer is well known, but both are appealing in their roles, if a bit overwhelmed by the material. The larger problem is that, even as the leads bring Shakespeare's text to life, they don't generate enough romantic spark. Leave it to adult performers Paul Giamatti (Win Win) and Lesley Manville to distract us, in a good way, from what's lacking in the titular performances.
In Verona, the Capulet and Montague clans keep to themselves unless there's an organized competition or impromptu fight between members from each family. Romeo, a Montague, has his eye on Juliet, a Capulet, causing the tensions between the families to flare. There's Tybalt (Ed Westwick) on Juliet's side and Mercutio (Christian Cooke) on Romeo's, while Juliet's father (Damian Lewis) opposes the union and her nurse (Manville) quietly encourages the romance. An entire cast of additional supporting players chooses sides in the ongoing squabble.
The drama goes down easily during the film's crucial first half, allowing audiences to adjust to the dialogue and get pulled into the story. That's made easier by the handsome look of this Romeo and Juliet. Director Carlo Carlei doesn't get in the way with any signature flourishes, instead letting the sets and locations do most of the work. Shakespeare's romance also isn't quite as difficult to follow as another of his recently filmed plays: the 2012 Ralph Fiennes adaptation of Coriolanus, which is a more vigorous, cinematic treatment of the Bard's work, but also more challenging to digest as it unfolds.
The 21-year-old Booth and 16-year-old Steinfeld look appropriately young for their roles, but their mooning over one another, though enough to convince us they'd marry soon after meeting, never quite generates the passion to make us believe the lovers would be willing to die for each other. That makes the story's climax a little, well, anticlimactic, although younger viewers may have a stronger response to this take on Shakespeare (a fellow critic, on the way out of the theater, said the teen girl who attended the screening with her couldn't stop talking about Booth as Romeo.)
If such deficiencies in this adaptation sound fatal, fear not. Where Steinfeld and Booth seem at times overwhelmed by the demands of playing the title roles, Giamatti dives into his performance as Friar Laurence, a key figure who comes up with the well-intentioned idea that sets the story's final tragedy in motion. Manville, so memorable as a needy, lonely woman in director Mike Leigh's wonderful Another Year, matches Giamatti by sinking into the role of Juliet's helpful, hopeful nurse. Together, the two veteran performers invest Romeo and Juliet with more emotion and nuance than Steinfeld and Booth combined.
This latest take on Romeo and Juliet doesn't redefine Shakespeare's play for a new generation, but it should find a receptive audience among younger viewers who are willing to give it a chance. Although it's not great cinema, it does no damage to the story, which has endured for more than 400 years. And if it taps a new generation of Shakespeare fans who have yet to experience the Bard beyond the pages of an assigned class text, what's the harm in that?
CAUTIONS (may contain spoilers):
Language/Profanity: "Dear God," "Holy Saint Francis!"
Drinking/Smoking: None
Sex/Nudity: Kissing; husband and wife get into bed, kiss and partially undress each other before laying down
Violence/Crime: Swordfights that lead to death; a friar slaps Romeo; Juliet's father throws her onto her bed and waves a fist at her; a man decides to break the law
Religion/Morals/Marriage: Religious language throughout includes casual usage of terms like "prayer," "glory," "sin"; lovers marry shortly after meeting each other, and a friar says the "Holy church should bind two into one"; the best intentions are said to pave the road to hell; heaven is said to be where Juliet is; Juliet prays for strength; she asks her father's pardon; discussion of heaven's will, and of the One who orders all; a boy says God's ways are hard to penetrate; suicide; a church wedding and a church funeral
Questions? Comments? Contact the writer at crosswalkchristian@hotmail.com.
Publication date: October 11, 2013