Room's Confrontation with 'Intimate Evil' is Deeply Personal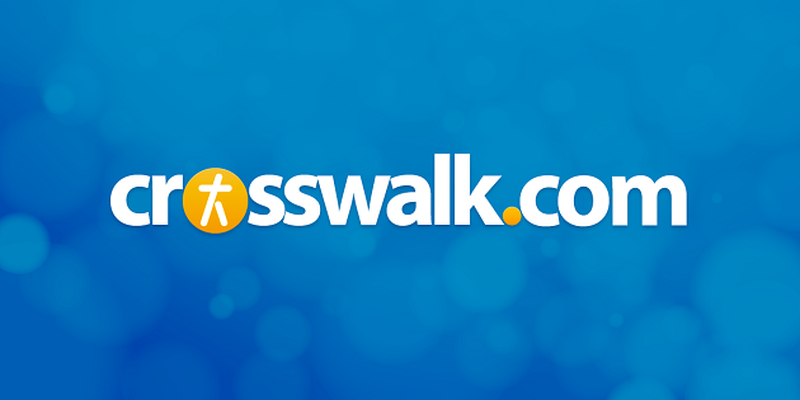 DVD Release Date: March 1, 2016
Theatrical Release Date: October 16, 2015 limited; expands through October and November
Rating: R (for strong language, some suggested sexuality)
Genre: Drama
Run Time: 118 min
Director: Lenny Abrahamson
Cast: Brie Larson, Jacob Tremblay, Sean Bridgers, William H. Macy, Joan Allen, Megan Park
Room is an emotional gauntlet.
Based on the award-winning 2010 novel, it's the story of a young woman held captive by a stranger in a one-room shed. There, she raises the son she bore as a consequence of her captor's sexual assaults.
It's often as heavy as that premise sounds, but there's a reason why Room won the Audience Award at the 2015 Toronto Film Festival, a prize generally reserved for feel-good Oscar contenders (and eventual Best Picture winners) like Slumdog Millionaire and The King's Speech: it's an inspiring account of human resilience, will, and sacrifice in the face of a devastating ordeal – anchored by an unforgettable performance from Brie Larson (Trainwreck).
The film opens on the fifth birthday of Jack (Jacob Tremblay, The Smurfs 2), a boy who's only known the four walls of this room for his entire life. His mother (we only know her as "Ma") has been there for seven years. Jack's birthday is our entry point into their daily life, one buffered by cheap TV reception and basic food supplies but little else. It also serves as a pivotal juncture. Ma clearly carries the burden of their subjugation, and Jack has reached an age of awareness in which pat answers can no longer explain their captivity. For Ma, it's a physical and psychological crisis point. She sees no way of escape for herself, but begins devising a plan to set her son free.
To say that Room can be a grueling experience – for mothers especially – is both obvious and an understatement (imagine trying to parent the needs of a 5-year-old under these conditions, while being repeatedly abused). But one of the reasons this unsettling subject isn't merely bearable but actually worthwhile is that it's never gratuitous. Room is a character-study, immersing us into the authentic minutia of a mother and son in the most strained of circumstances – from the confined, to the mundane, to the traumatizing – but does so without succumbing to the subject's (or the genre's) most salacious elements.
Rather than grimy, over-stylized depictions that sensationalize assaults, director Lenny Abrahamson (of 2014's critical indie darling Frank) only suggests the occasional late-night encounters between Ma and her captor "Old Nick" (Sean Bridgers, The Best of Me) which, by this point, are bleakly routine and without struggle. They're also not the focus of the narrative (written by Emma Donoghue, adapted from her book). Instead, it unfolds within those day-in-the-life slices that range from the monotonous to the surprising to the exasperating.
Room's most affecting moments are when Ma tries to help Jack comprehend the world. He's unable to grasp that it's this big gigantic complex reality. To him, what he sees on TV is simply magic. Jack has a deep and pervasive misunderstanding of reality, or life itself. As a toddler, that ignorance sufficed and likely made living more practical, especially since, despite the confines, Jack instinctively remains a normal, energetic boy. But now, not only do Ma's maternal instincts to educate her son kick in, but she realizes that Jack must grasp reality if her plans to help him escape are to succeed.
Thematically, there's an intriguing contrast between innocence and evil. Here, innocence – specifically at this formative age – is all rooted in connection. To look at the room, you don't see anything to connect with or grow nostalgic for. But for kids, connection comes in the simplest things, perhaps because connection is a hard-wired need. Tremblay embodies this urge and impulse for connection with involuntary, heartbreaking nuance. This is what so much of Room is about: the deep connections that kids make, to the things they have, to all that they know. Even when it's just a chair, a table, a bed. Or most of all, a mother.
And then there's evil. In the world, we see evil on a massive scale and, in cases like this, intimate ones. Despite the carnage of mass-scale evil, intimate evil is no less disturbing. In fact, that intimacy makes it uniquely so. Mass-scale evil is callously impersonal. Intimate evil is deeply personal.
We see its fatiguing, oppressive weight in Larson's eyes, in her body, and from her soul. She's at her end, overwhelmed, and completely worn out. And yet for all the hope she's lost for herself, she never gives up for her child. Larson planted the seeds of this character in the 2013 foster child drama Short Term 12 (streaming on Netflix), and that work has now blossomed in this equally rich material. It's the kind of staggering turn that Oscar nominations – and careers – are made of.
In a particularly tense exchange, Jack yells at his mother, "I want a different story!" She sternly snaps back, "This is the story you get!" That sentiment and response applies to Room as well. It's the story we get by necessity; it must be, to resonate and ring true. Whether she or Jack escape is best left answered by going on the journey with them. Sure, it's an exhausting and draining one, but it's too emotionally profound to be missed.
CAUTIONS (may contain spoilers):
Drugs/Alcohol: None
Language/Profanity: Five F-words. Two instances of the Lord's name used in vain. Infrequent use of other milder profanities.
Sexual Content/Nudity: Man undresses, taking pants off (viewed through closet door blinds), no nudity. Faint sounds of sexual activity, but devoid of any erotic context or sounds of arousal; an implied sexual assault. A separate scene of mother and son bathing together (no nudity).
Violence/Other: Forced vomiting. Some brief moments of physical abuse toward a woman, including choking. Moments of intense emotional trauma, and threats of violence. Scenes of a child in perilous situations. Scene of a suicide attempt.
Publication date: October 15, 2015