Rules Don't Apply, Except the Rules of Good Filmmaking, Mr. Beatty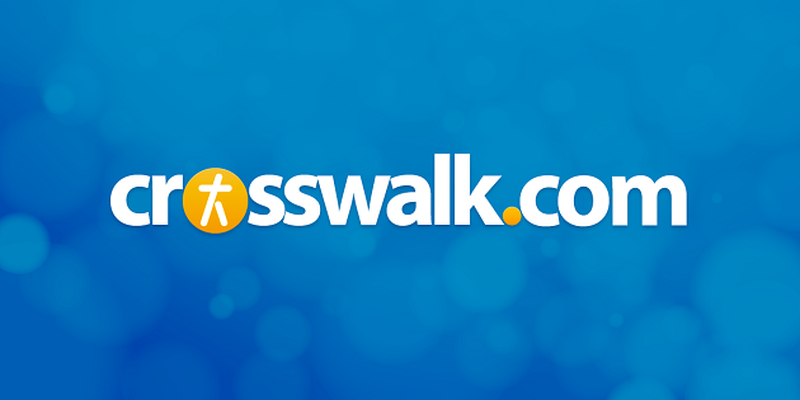 What starts as a light comedy about the relationship between an aspiring actress and her driver never generates many laughs. Old Hollywood is the star of Rules Don't Apply, but it's really just a vanity project gone wrong for star/director Warren Beatty. 1 out of 5.
 
Synopsis
Beatty's long-gestating story about reclusive billionaire Howard Hughes isn't exactly a biopic. When Hughes finally emerges from the shadows (literally—Hughes' face is heavily shadowed during his early scenes) and enters the story as an on-screen character, the movie becomes something else, but it's not very funny and not very revealing about Hughes. This is more the story of aspiring actress Marla Mabrey (Lily Collins), summoned to Hollywood by the reclusive billionaire Hughes, to whom she's under contract. Marla, watched over by her protective Christian mother, finds her faith tested when she develops a relationship with her driver, Frank Forbes (Alden Ehrenreich), then with Hughes himself, setting up religion and sexual chastity as obstacles to be overcome. As Hughes' eccentricities become a more prominent part of the story, Marla makes questionable moral choices and the story ambles and drifts. Word is that Beatty spent decades developing this Howard Hughes story for the big screen, but Rules Don't Apply ends up as a tale that fails to justify why it needed to be told.
 
What Works?
Old Hollywood, recreated by Production Designer Jeannine Oppewall (Last Days in the Desert), is elegantly shot by Caleb Deschanel (The Passion of the Christ), and Collins and Ehrenreich are both appealing, doing their best with the material given to them by Beatty.
 
What Doesn't?
But what's the point of this story? Is it a romance? Is it a send-up of traditional values? Is it a Howard Hughes biopic? The film never gives us a reason to care about anything in it. Likeable young performers are given thinly sketched characters, while Beatty doesn't shed any light on the enigma of Hughes (in contrast to, say, The Aviator). Younger people will wonder how the director—or anyone else—could be fascinated by someone like Hughes, while those more familiar with the mysterious billionaire won't find anything here to add to their understanding of the man.
 
Christian Worldview Elements / Spiritual Themes
Marla and her mother (Annette Bening) are Baptists, and the mom presses Frank on whether or not he's a Christian. He says he's a Methodist. Marla and her protective mom inquire about the nearest Baptist church, and the mom expresses concerns about Hughes' intentions toward Marla, saying she hopes he won't be meeting Marla in a hotel room. Characters say grace before a meal more than once over the course of the film. A Billy Graham TV broadcast is shown. From the pulpit, a pastor preaches on the dangers of lust. Characters say they no longer know if they believe the church's teachings.
 
CAUTIONS (may contain spoilers)
MPAA Rating: PG-13 for sexual material including brief strong language, thematic elements, and drug references 
Language/Profanity: Lord's name taken in vain; "God-amn"; "Lord in heaven!" "Blessed Savior!" the f word; a reference to Marla's virginity; crude sexual boasting; "big bosoms"; "son of a b-".
Sexuality/Nudity: No "hanky panky" is allowed between actresses and their drivers; a question about whether characters have gone "all the way"; passionate kissing followed by a man cleaning what is clearly supposed to be a semen stain off his pants; while kissing, a man pulls up a woman's dress and puts his hands on her rear end; a doctor counsels a patient about abortion.
Violence/Frightening/Intense: None.
Drugs/Alcohol: Marla says she's never had a drink, but later she downs several drinks in a row; Hughes is confronted over his drug addiction.
 
The Bottom Line
RECOMMENDED FOR: Diehard Warren Beatty fans and those interested in the strange life of Howard Hughes.
NOT RECOMMENDED FOR: People hoping to have their understanding of Hughes deepened, or, more simply, those looking for a satisfying piece of entertainment.
Rules Don't Apply, directed by Warren Beatty, opened in theaters November 23, 2016; available for home viewing February 28, 2017. It runs 126 minutes and stars Warren Beatty, Lily Collins, Alden Ehrenreich, Alec Baldwin, Matthew Broderick, Martin Sheen, Oliver Platt and Candace Bergen. Watch the trailer for Rules Don't Apply here.
 
Christian Hamaker brings a background in both Religion (M.A., Reformed Theological Seminary) and Film/Popular Culture (B.A., Virginia Tech) to his reviews. He still has a collection of more than 100 laserdiscs, and for DVDs patronizes the local library. Streaming? What is this "streaming" of which you speak? He'll figure it out someday. Until then, his preferred viewing venue is a movie theater. Christian is happily married to Sarah, a parent coach and author of Hired@Home and Ending Sibling Rivalry.
Publication date: November 22, 2016