Rush Far Away from Rush Hour 3
Eric Rice

Crosswalk.com Contributing Writer

2007

10 Aug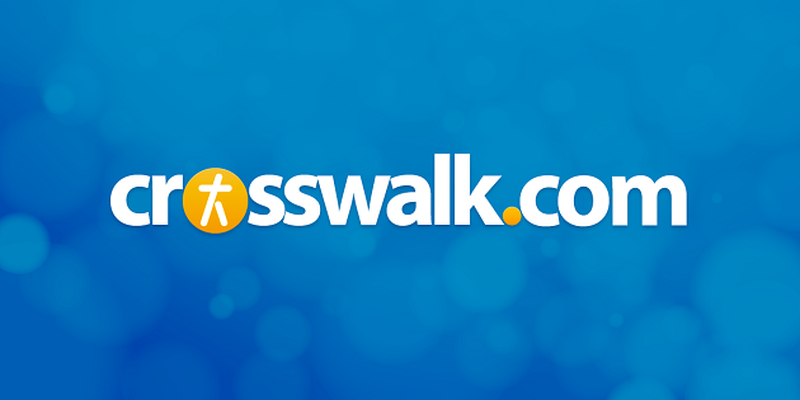 DVD Release Date: December 26, 2007
Theatrical Release Date: August 10, 2007
Rating: PG-13 (for sequences of action violence, sexual content, nudity and language)
Genre: Action/Comedy/Crime/Thriller
Run Time: 118 min.
Director: Brett Ratner
Actors: Jackie Chan, Chris Tucker, Vinnie Jones, Hiroyuki Sanada, Noemie Lenoir, Max von Sydow, Yvan Attal, Tzi Ma, Sun Mind Ming, and Roman Polanski
The "buddy movie" film about a young, black, incompetent L.A. cop working with the uptight Hong Kong detective has officially gotten old. So if you've seen Rush Hour 1 or 2, then you've seen 3. While the first one was clever, edgy and funny, the second paled but managed to hold its own. Now, numero tres is like warmed over scrambled eggs: you can choke it down, but you really hate paying for it.
The tired story is this: Chief Inspector Lee (Jackie Chan) must find the leader of the Triad, the super-powerful Mafioso-like group of villains set on what villains are always set on . . . domination. Lee is guarding Consul Han (Tzi Ma), who is about to tell the "World Police Court" who the mysterious Triad really is. Bang! A sniper shoots Han through a window. He lives. This launches Rush Hour 3 into the same non-stop chase for which its predecessors are known.
Implausibly, Detective James Carter (Chris Tucker), who has been busted down to a traffic cop (yes, he IS funny dancing to his I-POD while directing traffic), somehow is allowed to help Lee. (NOTE: If seemingly big holes in movie plots bother you, stop reading now and move right along to the next review. This movie is not for you.) Carter seems to be able to do anything he wants just by acting cute and saying, "Hey, we're partners!" The chase ends up in Paris, where the moviemakers show the standard Rush Hour scenes of Carter abandoning Lee to chase scantily-clad girls and make stupid mistakes, wherein Lee bails him out . . . again and again. But the main plot twist is that (WARNING: possible plot spoiler!) the head bad-guy is Lee's brother from the orphanage. Or, as screenwriters like to call it, he's his "dark shadow" or the negative that mirrors all of Lee's positive qualities.
Rush Hour 3 is a very expensive rehash of the other two prequels and should really be rated R instead of PG-13. This reviewer had to tell his son to keep looking down whenever the showgirls showed their near-bare posteriors (close up) or bounced out with almost nothing on. And the real nasty cooker is this scene: Carter and Lee are in a fancy men's night club/whorehouse looking for a lead. Carter barges into the showgirls' dressing room, where he convinces them he is a gay costume designer and that their costumes are all wrong and must go. We cut back to him a minute later, and he is walking down the line of now nude showgirls (we see them from the shoulders up) as he examines each one's hair color against their pubic hair color and makes comments about their breast sizes. Not kidding.
On a side-note—somewhat interestingly, this is Roman Polanski's first role in an American film (as Detective Jacques) in fifteen years (since Back in the U.S.S.R. [1992], an American-Japanese production in 1992), and only his second role in an American film in the past 33 years (since Chinatown in 1974)). He needn't have bothered re-emerging.
It's clear that Rush Hour 3's $120 million dollar budget went into fabulous stunts, and Jackie Chan is still an amazing spectacle with his martial arts skills. That said, it is amazing to me that the producers could not have used the money to make a better, more family-friendly film. But, they know 15-year-old boys buy the most tickets, so they made Rush Hour 3 replete with shooting, alcohol, sexual comments, bed scenes, violent death, vulgarity and profanity.
Shame on them. Hopefully, families will vote with their box office dollars for better fare as summer ends—like the upcoming Resurrecting the Champ, a well-written film with uplifting, redeeming values.
CAUTIONS:
Drugs/Alcohol: Alcohol portrayed in several scenes.
Language: More than a dozen obscenities and profanities.
Sex: Carter's character tries to sleep with everyone he sees; sounds of sex in background of one scene, with foreground noises of fighting, sort of superimposed.
Nudity: Plenty of showgirl-type nudity with bouncing breasts, g-strings, near-bare behinds, etc.
Violence: Excessive.
World View: Basically, "Go for all the hedonism you possibly can and try to look heroic in the midst of it all."