Snapshot of J.D. Salinger as Fascinating, Flawed as He Was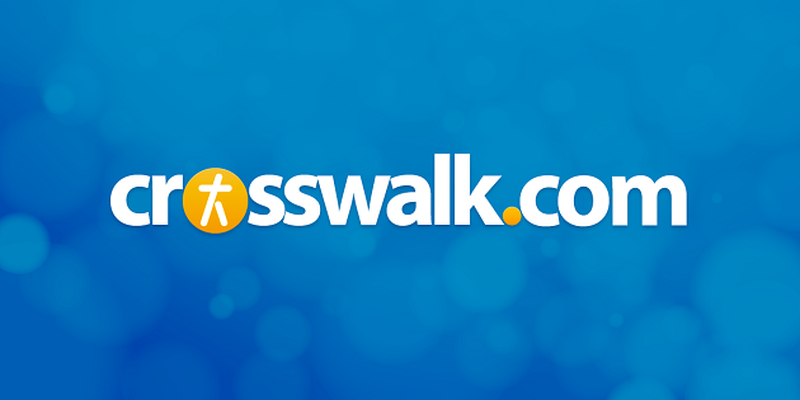 DVD Release Date: December 10, 2013
Theatrical Release Date: September 6, 2013 (limited); September 20 (expanded)
Rating: PG-13 (disturbing war images, thematic elements and smoking)
Genre: Documentary
Run Time: 120 min.
Director: Shane Salerno
Cast: Philip Seymour Hoffman, Edward Norton, Judd Apatow, John Cusack, Martin Sheen, Tom Wolfe, Gore Vidal
"What really knocks me out is a book that, when you're all done reading it, you wish the author that wrote it was a terrific friend of yours and you could call him up on the phone whenever you felt like it. That doesn't happen much, though."—Holden Caulfield, The Catcher in the Rye
Long before social media helped close the chasm between authors and their adoring public, J.D. Salinger's devoted fanbase probably felt a little like Holden when the famed The Catcher in the Rye author all but disappeared from public consciousness.
See, unlike the famed 1920 literati, namely Ernest Hemingway and F. Scott Fitzgerald, their literary hero J.D. Salinger simply wasn't interested in giving lengthy interviews about his work, optioning his stories for movies or even being a celebrity for that matter. To wit, Salinger called privacy "the second most valuable property on loan to him during his working years."
After the worldwide success of The Catcher in the Rye, Salinger didn't enjoy his new lack of anonymity. In fact, he was a veritable recluse who not only retreated to the woods in New Hampshire but didn't release anything new for a decade, save for a couple of short stories.
So who was the man who introduced the enduring cynic Caulfield to the world, and what were his plans for a follow-up? Well, that's precisely what director Shane Salerno (screenwriter for Oliver Stone's Savages and the forthcoming Avatar sequels) spent nine years researching for a lengthy book, television special and this fascinating but flawed documentary, Salinger.
In an attempt to shed light on the mystery behind the man, Salerno starts with the basics. After unveiling a few details about Salinger's posh New York upbringing and the fact he grew up in a home where his mother was supportive of his creative pursuits and his father was anything but, we also learn that Salinger and Holden share something valuable in common, getting kicked out of prep school and an inherent dissatisfaction with a semi-charmed life.
Before Salinger discovered writing, he hoped to make his mark as an actor. Naturally, that all changed once he enlisted in the Army and wound up on Normandy Beach during the invasion. Understandably rocked to his very core by all the devastation he'd seen first-hand, it was suggested that Salinger likely experienced shellshock.
Turns out, his fragile state only grew worse after the war. While working in counter-intelligence, he got a ringside seat to the Nazi death camps and suffered a nervous breakdown. Strangely enough, when he returned to America, Salinger brought along a German bride who may have been a Nazi (their marriage ended nearly as quickly as their relationship began).
Mind you, these are exactly the sort of salacious details that Salinger would've hated for people to know but what naturally makes for an intriguing, warts-and-all snapshot of a complicated man. Adding another layer of scandal to the proceedings—and a creepy one at that—are extended interviews with some of the women who Salinger began befriending from a very young age. In what became a pattern for the reclusive author who was drawn to the innocence these young women possessed, they aren't afraid to point out his genius and the ways they were irrevocably hurt by knowing him.
But as much as we learn about Salinger personally from the people who were part of his life, what's curiously glossed over in the film's two-hour running time is Salinger's writing itself—and why it mattered to so many people. While a slew of celebrities including John Cusack (The Raven), Edward Norton (Moonrise Kingdom) and Philip Seymour Hoffman (The Master) all briefly show up for pretty generic commentary on The Catcher and the Rye's influence on modern culture, one is still left with more questions than answers.
Why was Salinger obsessively devoted to his craft and what motivated him? What distinguished his voice from the other authors of the day? With modern society's short attention span, why do the themes of The Catcher in the Rye still resonate?
Those missteps aside, there's a pretty big reward for the audience's patience at the end of Salinger, one that proves there was a method to at least some of his madness. Helping solve the mystery of what Salinger was doing during all that seclusion, his posthumous work (he scheduled the release dates for his works himself before his death in 2010) will be hitting bookstores in 2015.
CAUTIONS (may contain spoilers):
Drugs/Alcohol: Social drinking, frequent cigarette smoking
Language/Profanity: An exclamation of God's name, a single use of go-d---, bas---d, he--
Sex/Nudity: A woman says she lost her virginity to J.D. Salinger. Discussion of Salinger's preference for much younger women.
Violence: A handful of battle scenes show soldiers getting shot, and in some cases, blown up. There are also several extended shots of dead, badly disfigured bodies from the Holocaust.
Publication date: September 20, 2013