God Recycles Trash into Treasure in Same Kind of Different As Me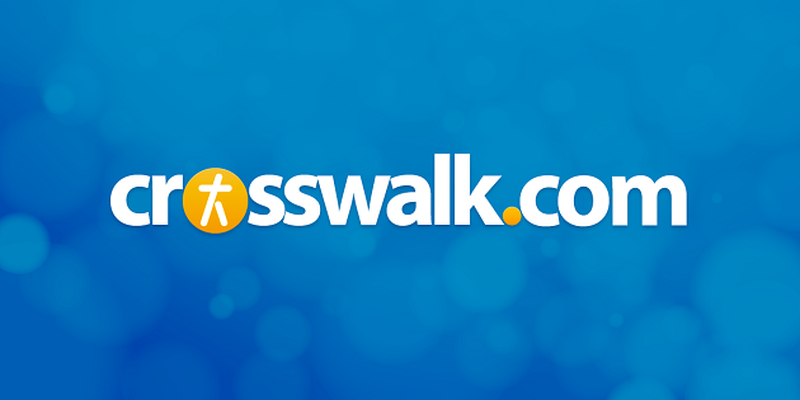 Much like its characters, Same Kind of Different As Me can be a little rough around the edges. Smooth these down however, and viewers will discover a rich, heartfelt story which reminds us that we are all treasured members of God's human family. 3.5 out of 5.
 
Synopsis
From the outside, Ron Hall (Greg Kinnear) appears to have the perfect life. He's made a prosperous living for himself as an art dealer in Texas, has a loving family, and enjoys the highest of social circles. Yet all of this comes crashing down when his wife Debbie (Renée Zellweger) learns he's been having an affair. Despite her grief, Debbie resolves to salvage their marriage, but insists Ron work alongside her at a local homeless mission as penance. It's here the couple first encounter Denver (Djimon Hounsou), a wild and volatile man who keeps even the other vagrants at a distance. Though Ron wants nothing to do with him, Debbie believes God intends to change the neighborhood through Denver. It's not long before the three misfits have struck up a friendship, and discover that God's plan for them was even greater than they imagined.
 
What Works?
Same Kind of Different As Me is a beautiful movie and not just because of its noble themes. The cinematography is simply stunning, and frequently accompanied by a musical score which layers each scene with emotion. Kinnear gives a solid performance as Ron Hall, but it's Zellweger and Hounsou who truly steal the show. Zellweger superbly captures the tenderness of Debbie Hall without losing her unbreakable spirit. As for Housou, his mournful portrayal of Denver delivers one hard-hitting scene after another.
Still, it's the aforementioned noble themes which ultimately give the film its luster. Same Kind of Different As Me tackles a host of different issues including racism, poverty, faith, broken families and grief. The onslaught can be overwhelming at times, but it sure gives the audience plenty to think about. This is one film no one should depart without a few thoughts on loving their neighbor better.
 
What Doesn't?
Moving as the film may be, it runs a little too long for the average viewer. A person can take only so much soul-searching before getting restless. Same Kind of Different As Me also isn't as nuanced as it should be. Issues like homelessness and racism have deep, complicated roots and the movie has a habit of positing easy answers when the plot permits. It's not enough to diminish the good work the film is doing, or the powerful true testimony of Denver, but does feel like an important conversation is cut short.
 
Christian Worldview Elements / Spiritual Themes
God plays an important role in Same Kind of Different As Me; he's often credited with guiding the steps of everyone involved. The Halls appear to be a Christian family, though in the beginning Ron holds his faith in name only. This changes when Debbie forgives him for his affair, and even forgives the woman he was seeing. She encourages her husband to connect with the people around him through charity and love - not an easy task - but one which profoundly changes his life. Denver himself had a little knowledge of Scripture growing up, as his uncle was a charismatic pastor who baptized him when he was a boy. Unfortunately, traumatic experiences caused his heart to harden and he views even people like Debbie with suspicion.
Perhaps the most telling scene is where Denver asks Ron if he's just fishing for a friend. Some people, he explains, often play catch-and-release with homeless individuals. They get close enough to feel good about themselves or tell the person about God, then cut them loose and never see them again. It's a brutal, though not inaccurate, description of modern ministry. Thankfully, the Halls prove the exception and lead Denver to wrap the film with this powerful quote, "God's in the recycling business of turning trash into treasure."
RELATED: 4 Ways to Make a Difference Based on Same Kind of Different As Me
 
CAUTIONS (may contain spoilers)
MPAA Rating: PG-13 for thematic elements including violence and strong language
Language/Profanity: Talk of eating a bull's testacies, multiple racial slurs and use of the N-word; hell, d*mn.
Sexuality/Nudity: Talk of being intimate and having sex; Ron admits to an affair; a woman propositions Ron for sex; a husband and wife kiss; a slow dance; Ron's father walks around in long underwear; a shirtless man.
Violence/Frightening/Intense: Denver breaks several windows with a bat, overturns some tables, and threatens to kill whoever took his shoes; later he hits a man with a bat; a character tells how his son was killed by a drunk driver; a woman dies in a fire; Denver was attacked by members of the KKK when he was younger; Denver tries to rob a bus when he was younger but ends up in prison where he kills a man in self-defense; firing a gun for sport; a major character dies of cancer.
Drugs/Alcohol: Several characters are seen drinking beer; many of the mission members are recovering drug addicts; a man talks about numbing his pain with pills and liquor; a man drives a lawnmower while drinking whiskey; Ron's father is an alcoholic.
 
The Bottom Line
RECOMMENDED FOR: Christians, church groups, and families (but not those with small children); those looking for an uplifting story; people wanting to get involved in their community; viewers who love true-life stories.
NOT RECOMMENDED FOR: Young children; viewers who get restless during slow movies; people who cry easily (but don't want to).
Same Kind of Different As Me, directed by Michael Carney (XII), opens in theaters October 20, 2017. It runs 119 minutes and stars Renée Zellweger, Jon Voight, Djimon Hounsou, Greg Kinnear, Olivia Holt and Austin Filson. Watch the trailer for Same Kind of Different As Me here.
 
Ryan Duncan is Entertainment Editor for Crosswalk.com.
Publication date: October 19, 2017
Image courtesy: ©PureFlix-Paramount