Sandra Bullock Should've Rejected This Proposal
Christa Banister

Crosswalk.com Contributing Writer

2009

19 Jun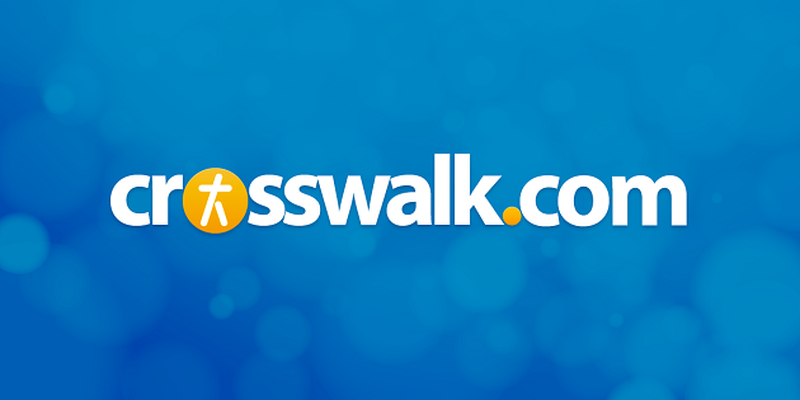 DVD Release Date: October 13, 2009
Theatrical Release Date: June 19, 2009
Rating: PG-13 (for sexual content, nudity and language)
Genre: Romantic Comedy
Run Time: 107 min.
Director: Anne Fletcher
Actors: Sandra Bullock, Ryan Reynolds, Mary Steenburgen, Craig T. Nelson, Betty White, Malin Akerman, Oscar Nunez, Denis O'Hare
After making what she considered "the ultimate romantic comedy" with Hugh Grant in Two Weeks' Notice back in 2002, Sandra Bullock wanted to show the world a different side of her. So she officially swore off the rom-coms that everyone loved and opted for three seriously hum-drum dramas instead. Remember Premonition? Yeah, I don't either.
Finally coming to her comedic senses seven years later, Bullock has said in recent interviews that she found an unconventional boy-meets-girl script she simply couldn't pass up. But after sitting through all 107 minutes of The Proposal, I can't help but wonder if we're talking about the same script. While it's been said there aren't nearly enough good parts for women over 40, surely, there's much, much better material out there. And if not, then maybe all actors should take a hiatus from romantic comedies until Nancy Meyers or Nora Ephron get around to writing something new.
No doubt about it, there's a certain formula that makes chick flicks work. After all, diehard romantic comedy fans aren't exactly expecting M. Night Shyamalan-esque twists and turns or the screenplay equivalent of War and Peace—just some actual romance and comedy, a heartwarming story (preferably with a happy ending,) and they're set. Unfortunately, that's exactly what's lacking in The Proposal, despite an affable chemistry between Bullock and Ryan Reynolds.
Instead of embracing her typical girl-next-door persona this time around, Bullock is playing Margaret Tate, a younger and far less exciting version of Miranda Priestly from The Devil Wears Prada. Much like Priestly, her employees fear her, her put-upon assistant Andrew Paxton (Reynolds) can't please her, no matter how hard he works, and her career in publishing ultimately consumes her otherwise lonely life.
Since Prada's premise is so 2006, however, there had to be a twist. Now cue The Proposal's tagline, "Here comes the bribe." Like many romantic comedies, the story begins with a lie—and it's a biggie.
While Margaret has everything else in her life under control, apparently she didn't take her immigration paperwork very seriously because she's now on the verge of being deported. Not content to head back to Canada without a fight, Margaret has a flash of genius when the always-dependable Andrew walks through the door. Announcing that she and Andrew are getting married, her boss simply tells her to "make it legal," and Margaret and Andrew immediately start hashing out the details of their upcoming pretend marriage.
See, Andrew has an agenda of his own. Ready to move up the proverbial office food chain, he's ready to resort to blackmail if necessary, too. For the title of "Editor" and a guarantee the novel he likes will be published, he agrees to Margaret's crazy plan (a woman he once likened to Satan) without much resistance. While the plan is perfect in theory, it's not long before the persnickety immigration officer (Denis O'Hare) must be convinced their relationship is real, so Andrew has the unenviable task of taking Margaret to Alaska to meet the parents.
Thankfully, the film's gorgeous cinematography, with Massachusetts' lush foliage standing in beautifully for Alaska's, provides a enjoyable diversion. Well, until the story kicks back in. Of course, the trip inevitably gets off to a pretty rocky start. Turns out Margaret isn't a nature girl or particularly fond of fluffy dogs like the Paxtons' have, which provides many opportunities for screwball comedy.
But most of the writers' efforts to garner a laugh fall into lowbrow or highly predictable territory, which not even the talented Bullock can rescue. In one scene, she even resorts to a booty-shaking dance that's more embarrassing than anything. In fact, the film's only amusing moments actually belong to Reynolds. Much like Hugh Grant, Reynolds has a knack for the subtle facial gestures that elevate an otherwise lackluster scene into a funny one—so that's something at least.
Unfortunately, the rest of this ridiculous premise is just too difficult to buy. Being the only son of two respectable parents, it's impossible to suspend your disbelief when Andrew's mom (Mary Steenburgen) and dad (Craig T. Nelson) immediately welcome Margaret as "one of the family" and drop everything to plan their quickie wedding, especially considering how much Andrew complained about her in the past. I mean, could they not sense that something out of the ordinary was up? That, along with countless other flimsy plot details, simply don't add up, causing you to wonder why Bullock even agreed to this Proposal in the first place. Until then one can only hope there will be far better romantic prospects in the future.

CAUTIONS:
Drugs/Alcohol: Social drinking.
Language/Profanity: A smattering of expletives throughout, including God's name being misused several times.
Sex/Nudity: A few sexual innuendos, plus after exiting the shower (and still in the buff) Andrew runs smack dab into Margaret, who is also naked. The camera lingers, but their private parts are covered. During a bachelorette lunch for Margaret, another way-too-long scene features a Chippendale's type striptease from Ramon, who strips down to his skimpy underwear and offers Margaret a lap dance. Also, Andrew's Grandma Annie makes comments about Margaret's small breasts.
Violence: Nothing that's not of the comedic variety.
Religion: Grandma Annie likes to chant around a campfire to "The Great Spirit."
Christa Banister is a full-time freelancer writer, specializing in music, movies and books-related reviews and interviews and is the author of two novels, Around the World in 80 Dates and Blessed Are the Meddlers. Based in St. Paul, Minn., she also weighs in on various aspects of pop culture on her personal blog.
For more information, including her upcoming book signings and sample chapters of her novels, check out her Website.