Triumphant Selma Grabs Us by the Lapels and Won't Let Go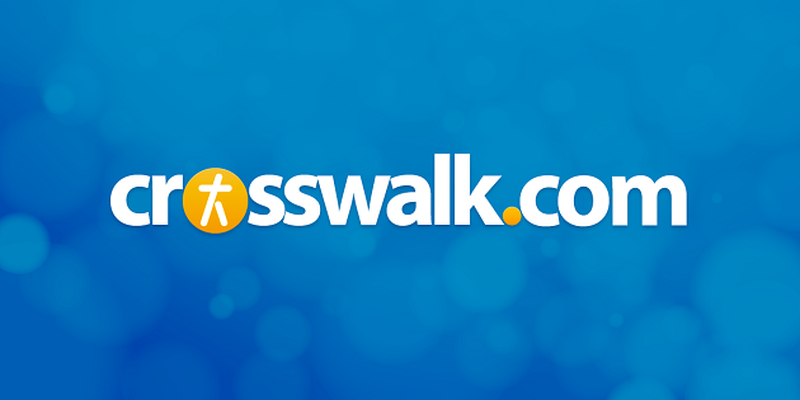 Release Date: December 25, 2014 (limited); wide January 9, 2015
Rating: PG-13 (for disturbing thematic material, violence, a suggestive moment, and some strong language)
Genre: Drama
Run Time: 125 min
Director: Ava DuVernay
Cast: David Oyelowo, Tom Wilkinson, Carmen Ejogo, Colman Domingo, Giovanni Ribisi, Stephan James, Wendell Pierce, Andre Holland, Oprah Winfrey, Tim Roth, Dylan Baker
Both the instant and lingering impression of Selma is how visceral it is, and not simply due to its blunt (and at times shocking) violence. It deftly eludes many tired clichés of the biopic genre by not being some sedate memorial to an American icon that keeps its hero safely up on a pedestal.
CrosswalkMovies.com: from crosswalkmovies on GodTube.
Selma has a street-level immediacy that grabs us by the lapels as it examines the three-month period in 1965 (which included the tragic event known as Bloody Sunday) when Dr. Martin Luther King, Jr. organized a march for equal voting rights from Selma to Montgomery, Alabama. It combines the provocative anger of Spike Lee's Do The Right Thing with the righteous conviction of Elia Kazan's On The Waterfront, while also fusing Lee's restless style with Kazan's classic cinematic one. It's driven more by an obligation to capture these events than to honor them, yet does the latter via the former. In virtually every respect, Selma is a triumph.
The march from Selma served as the fulcrum for the Voting Rights Act of 1965. But given how little that event is remembered compared to the "I Have A Dream" speech from two years prior, this vigorous re-enactment of such a vital chapter – even with dramatic liberties taken – makes Selma an important document of historical awareness.
(See Also: our exclusive feature about the "providential" making of Selma borne out of a visit to the set last summer and an interview with David Oyelowo!)
More compelling still is the film's unexpected relevance. One can't walk away from Selma and not feel how much it resonates with America's current examples of racial unrest. It speaks to where we are now, perhaps more clearly than anything we're hearing on news channels or reading beneath headlines, especially as it sets a practical example of civil protest with moral clarity.
The manner in which Selma avoids typical biopic staples is subtle yet extensive. First and foremost, it's not a cradle-to-grave life story of Dr. King but rather of a specific moment that embodies his legacy. Second, the title is appropriate to the material that's really about one event at which King is central. We see full, not peripheral, depictions of the grassroots protestors who were organizing long before King came along, and whom King needed to achieve historical ends, even as the story also paints a portrait of the man. Finally, and perhaps most daringly, instead of avoiding King's much-rumored infidelities it actually faces them head-on.
Paul Webb's script is so finely tuned that it doesn't just balance these dynamics but actually shows how connected they are, even managing to contrast King's civil disobedience with Malcom X's tactics. It's not cramming disparate highlights together as many biopics do; each element informs the others. We also see information communicated via on-screen text through a fascinating filter: official FBI surveillance records. When King inspires a congregation, for example, the FBI logs it as "incites." This may be the first time I've seen exposition create tension.
From the streets, homes, churches, and jails of Selma, to the Oval Office of the White House, we see the machinations of the Civil Rights movement at work. African-Americans technically had the right to vote, but racist white officials had made it impossible to register. The corruption was so systemic, the problems so legion and insidious (as succinctly exemplified in an early scene featuring producer Oprah Winfrey as Annie Lee Cooper, a victim of voter suppression), that the movement's inner circle was at odds as to which issue should be tackled first.
King brought clarity and focus to this heated internal debate, through which we learn about many of its key players: Rev. Ralph Abernathy, John Lewis, Andrew Young, Amelia Boynton, Diane Nash, James Bevel, Rev. Hosea Williams and more, whose contributions became a broader fabric in the film's narrative after director Ava DuVernay's uncredited rewrite. These men and women laid the groundwork for King's plan, a march that rallied races and creeds from across the country to the cause.
Their sacrifices – and the courageous protests that required them – are powerfully rendered by DuVernay (Sundance winner for the microbudgeted indie Middle of Nowhere). In her first film of major scope, DuVernay does not copy predictable tropes. She guides and marshals the talents of cinematographer Bradford Young and editor Spencer Averick into a passionate account that provokes and inspires in appropriate measure. With confidence and vision, DuVernay boldly sets new standards rather than following old ones.
In many key speeches, we see King give voice to the people, but through his own passion, anger, despair, and ideals. David Oyelowo (Lee Daniels' The Butler) appropriates King's eloquence to moving perfection, but then deepens it beyond mimicry. From public orations to intimate moments, Oyelowo is spontaneous, layered, and conflicted, and always in-the-moment. Instead of getting lost in the theatrics, Oyelowo taps into the soul that birthed them; his career-defining performance rises from that core.
The political angle the film takes has received due criticism for portraying President Lyndon Johnson (Tom Wilkinson, The Best Exotic Marigold Hotel) as an antagonist to King's efforts when official records (including recorded phone conversations) show a president who was supportive and encouraging. Still, for the sake of a condensed narrative, LBJ becomes a necessary embodiment of the larger, slow-moving political machine. Johnson is shown to be sympathetic to King, too, so his motives here are at worst political, not racist, and in the end it's doubtful LBJ's own laudable legacy will be tarnished.
Where DuVernay is fearless with the most volatile moments, she shows sensitivity and tact in the more intimate ones, especially when confronting King's infidelities. They're dealt with honestly, not salaciously. They're also actually relevant to these events, and addressed in a relevant context: between Martin and his wife Coretta (Carmen Ejogo, Alex Cross). We see how selfish actions can compromise a righteous cause, but we also gain a deeper appreciation for Coretta's own difficult choices. By acknowledging Martin's indiscretions, Coretta's selflessness is honored to a degree that seems long overdue, and Ejogo's depiction of resilience in the face of pain and betrayal is itself inspiring.
In his speech to Congress that introduced the Voting Rights Act of 1965, President Johnson said, "At times, History and Fate meet at a single time in a single place. So it was last week in Selma, Alabama." As well-stated as that is, such a meeting still requires people – and leadership – to introduce History and Fate to each other. That's what Dr. King and the people of Selma did in 1965, and now DuVernay, Oyelowo, and their fellow artists introduce us to that time and place in a palpable and unforgettable experience.
CAUTIONS (may contain spoilers):
Drugs/Alcohol: Some brief cigarette smoking.
Language/Profanity: Many offensive racial slurs, including the N-word and others. Two F-words, six S-words, a couple of B-words, and brief uses of the A-word and D-word. Five instances of the Lord's name taken in vain (mostly by President Johnson). One vulgar term. A crude gesture.
Sexual Content/Nudity: Audio recording of two people having sex. Thematic content regarding sex and infidelity. Husband and wife kissing.
Violence/Other: Several scenes of innocent protestors being brutally beaten by cops, en masse, all racially motivated. At times graphic, with bloody injuries shown. Some people killed by gunshot, one at point blank range, and all are unarmed. Others beaten brutally, at times lethally. Clubs wrapped in barbed wire are used to beat minorities. Bullwhips also used, as is tear gas. A building is bombed, people are killed (it happens suddenly). Examples of crass racism and intimidation by whites toward blacks. African-Americans hit by whites in individual non-protest scenes.
Publication date: January 8, 2015