Senior Citizens Still Rock in Young @ Heart
Annabelle Robertson

Crosswalk.com Contributing Writer

Updated

Apr 30, 2013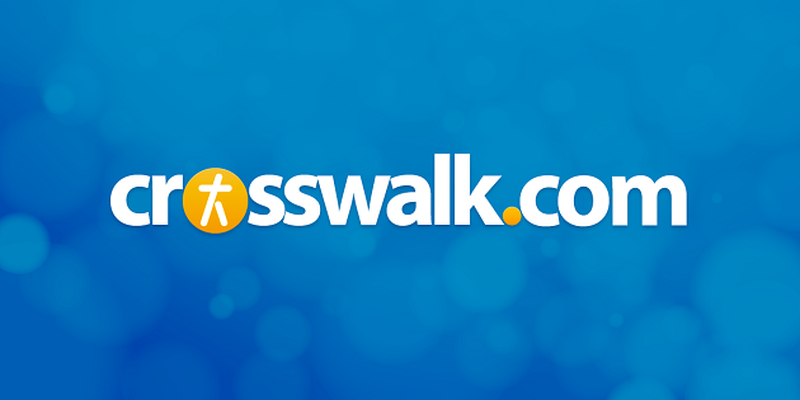 DVD Release Date: September 16, 2008
Theatrical Release Date: April 9, 2008
Rating: PG (for some mild language and thematic elements)
Genre: Documentary
Run Time: 100 min.
Director: Stephen Walker
You've probably seen this band before. No, it's not the Ramones—although they do a rousing chorus of "I Want to Be Sedated." This band is the Young @ Heart chorus, a group of septa- and octogenarians who have been appearing in You-Tube videos and e-mail in-boxes since 2006. They perform rock tunes, and they're sure to bring a smile to your face. Now, thanks to a BBC documentary, they can be seen on your DVD player.
Not that these seniors even know how to play DVDs, mind you—or the CDs that their choir director, Bob Cilman, gives them for rehearsals. "I don't do electronics," says one. Some don't do music, either—but they do try. And, the magic is working, because concert goers around the world are gobbling it up, leaving tickets next-to-impossible to find during Young @ Heart's world tour.
That's right. World tour. These folks are BIG.
British documentarian Stephen Walker catches up with the Massachusetts-based chorus in the months before their tour, and you can only laugh at their expressions as Cilman attempts to teach them Cold Play's "Schizophrenia." For humorous irony, he intercuts between interviews (where they insist that their favorite music is classic or opera) and shots of the seniors rehearsing punk rock songs—complete with grimaces and fingers stuffed into their ears.
James Brown, on the other hand, receives a rousing chorus of appreciation. You should hear them scream. "Waaaaaaa!" yells one. "I feel good," intones another, deadpan. It's good stuff. And even though people their age won't quite get the joke, we do. After all, it's impossible not to laugh at the irony of an 89-year-old talking about being a "ladies' man" while singing the Bee Gees' "Stayin' Alive." And if you think that's amusing, just wait for the MTV-style video of them all singing "I Want to Be Sedated"—from their nursing home.
Context is everything, as they say.
There are several things that make this documentary brilliant. The first is the chorus members themselves. As the only one who can see properly, Lenny is charged with driving his two friends around. "Whoops! What did you just hit?" one says. "Everyone loves Lenny, despite his tendency to go blank in the middle of his only solo," says another.
Joe, one of the chorus' top singers, can memorize entire songs in an afternoon. And one sassy British gal who is close to her 100th birthday insists that she used to be a stripper—while flirting with the cameraman.
The second thing going for this film is Young @ Heart's music, which is largely determined by their irascible director. Songs that we've sung ourselves, whether in the shower or along with the car radio, take on wholly new meaning in the mouths of septa- and octogenarians. Think of "Should I Stay or Should I Go?" Or even, "Forever Young," sung to an audience of prisoners at the county jail.
Don't forget the hankie. In fact, it's these emotional ups and downs—including the inevitable tragedy among the group—along with the revelation of their music, which create the film's backbone. But Walker is also an astoundingly good director, and his photography and editing take the film to another level. He knows how to illustrate a point, and he understands irony. But he never crosses the line of urging us to laugh at the seniors. Instead, we laugh—and cry—with them.
There's nothing particularly religious about the film. We don't see anyone going to church or talking about their faith (although one woman does say that she believes in the power of prayer). It's an extremely inspirational film, however—and one that underscores a message we all need to hear. Senior citizens may be preparing to shuffle into the afterlife, but they still have something to say. Or sing. And we'd all do well to listen—and maybe even join their song.
Don't miss this one.
DVD EXTRAS:
Deleted scenes
"Young @ Heart Goes to Hollywood" featurette
CAUTIONS:
Drugs/Alcohol: None
Language/Profanity: A few mild obscenities.
Sexual Content/Nudity: None, save for a few references to stripping and sexual relations among unmarried seniors.
Violence: None, although several people die of natural causes.