September Dawn Sheds Light on Mormon-Led Slaughter
Annabelle Robertson

Crosswalk.com Contributing Writer

2008

4 Jan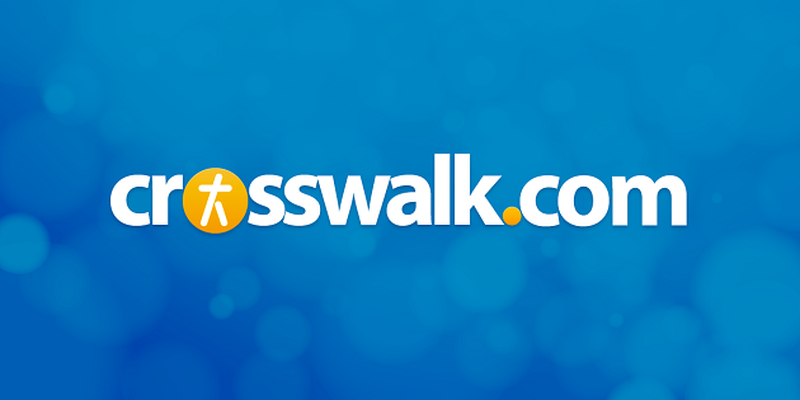 DVD Release Date: January 1, 2008
Theatrical Release Date: August 24, 2007
Rating: R (for violence)
Genre: Drama/Romance/Western
Run Time: 111 min.
Director: Christopher Cain
Actors: Jon Voight, Trent Ford, Tamara Hope, Lolita Davidovitch, John Gries, Terence Stamp
In 1857, on their way to California from Arkansas and Missouri, the Baker-Fincher wagon train made camp in Mountain Meadows, Utah. On September 11, the group was brutally attacked by a Latter Day Saint (Mormon) militia disguised as Indians. Several Paiute Indians joined the raid, which left 120 men, women and children dead.
The exact identity of the perpetrators—in particular, whether Brigham Young was actually involved—has been the subject of long debate. Eventually, a Mormon leader by the name of John D. Lee was convicted of ordering the massacre. He was put to death 20 years later at the site of the crime.
Writer-director Christopher Cain (Young Guns), father of Dean Cain (who plays Joseph Smith in the film), has plucked these events from history and transformed them into a memorial to the victims' descendents (who are interviewed in one of the DVD extras). Unfortunately, however, it's cliché after another.
Led by Jon Voight, as a melodramatic General Jacob Samuelson, the actors play one-dimensional characters who utter predictable lines. The emigrants are all portrayed as strong Christians who pray for their enemies; praise God for the Mormons; quote peaceful passages of Scripture; insist that judging is wrong; tolerate differences (including a pastor who has no problem with his daughter marrying a Mormon) and live happily together, without conflict. With the exception of one young widower, who is jealous—but who later becomes a hero—they are the picture of perfection.
The Mormons, on the other hand, are all religious fanatics. Excepting Samuelson's young son Jonathan (Trent Ford), who falls in love with an emigrant pastor's daughter (Tamara Hope), they are paranoid, secretive and consumed with anger against outsiders. Their leaders insist that their every whim—including polygamy—is the will of God. Brigham Young (Terence Stamp) had 27 wives; Samuelson, 18—not including the one he was forced to abandon to Brigham, who proclaimed that to be God's almighty will as well.
The Mormons condemn all "gentiles" to Hell during their prayers and blindly obey their leaders, without question. None, save Jonathan, have any qualms about committing mass murder. Even the Indians are straw figures who follow the Mormon leaders, without question. Only John Gries, as Lee, shows a shred of nuance as the conflicted leader who carries out Samuelson's deadly orders.
The film's one redeeming quality is its cinematography, which offers stunning vistas of flower-filled meadows and soft nightscapes. The kiss scene, in particular, was beautifully shot, with a river that frames and illuminates the embracing couple. Kudos to Juan Ruiz-Anchia (Spartan) for that.
It's unfortunate, but aside from the glaring script problems, the film's heavy-handed religious bias robs it of any real value. I'm frustrated by Hollywood's ongoing insistence that evangelical Christians are all malevolent, so it's nice to see them portrayed as good, honest people for once. But just because the shoe is on the other foot in this film doesn't mean I want to see another faith group scapegoated—especially against the backdrop of any so-called Christian perfection. The gift of God's forgiveness that we so freely proclaim hardly makes us sinless. If anything, it makes us even more aware of our wrongdoing.
I don't share the Mormon faith, and I am also greatly disturbed by this slaughter. But good filmmaking means shunning stereotypes of all kinds—especially religious ones—and searching for the thread that connects people, making us unique and complex individuals of many stripes. If Cain somehow believes he's helping the Christian "cause" with this disturbing film, he is sorely mistaken.
DVD EXTRAS:
True Events: An Historical Perspective
Descendants: Remembering the Tragedy
CAUTIONS:
Drugs/Alcohol: None.
Language/Profanity: Harsh religious rhetoric.
Sexual Content/Nudity: Full rear male nudity; discussion about "cuddling up" with multiple wives; a young woman slips off her sleeve and begins to bathe, implying upper nudity, while being watched by a young man; a teenage couple embraces several times.
Violence: A dead body floats by in a river; leaders talk about killing as the will of God; dozens of men, women and children die—some brutally—during an attack; later, after succumbing to disturbing trickery and being separated from their children, men, boys, young girls and women are brutally shot (many at point-blank range), stabbed and beaten to death by armed men.