Sex Tape a Shallow Exercise in Rekindling the Marital Spark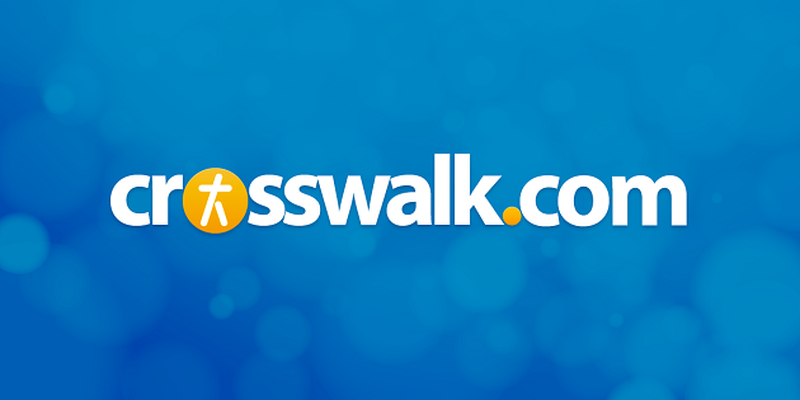 DVD Release Date: October 21, 2014
Theatrical Release Date: July 18, 2014
Rating: R (for strong sexual content, nudity, language and some drug use)
Genre: Comedy
Run Time: 94 min.
Director: Jake Kasdan
Cast: Cameron Diaz, Jason Segel, Rob Corddry, Ellie Kemper, Rob Lowe, Nat Faxon, Nany Lenehan, Giselle Eisenberg, Harrison Holzer, Sebastian Hedges Thomas
Like Judd Apatow did in everything from This is 40 to Funny People to Knocked Up, the filmmakers responsible for Sex Tape were clearly aiming for a similar intersection of racy, push-the-envelope humor with an underlying heart of gold.
Trouble is, as risqué yet relatable as Sex Tape tries to be, it pretty much misfires on all cylinders. Simply put, it's not funny. Or remotely heartwarming. And it's pretty much the worst example of product placement (cue the ever-present iPads) ever committed to film, so at least it's good at something, right?
Reuniting Bad Teacher co-stars Cameron Diaz and Jason Segel, the film's opening montage effectively sets the raunchy tone with an explicit valentine to the couple's pre-marriage sex life. Whether it's in the library stacks, the car, a restaurant's bathroom, their dorm room with the door open, no place or scenario was off-limits. But once the couple got married and dun-dun-dun! started having kids and careers, sex in the suburbs became practically non-existent, something that Annie (Diaz) and Jay (Segel) are clearly lamenting.
Now after several failed attempts at rekindling the 'ol marital spark, Annie tries to mix things up by asking Jay if he'd like to videotape their next encounter. All he has to do is promise to erase it, and in return, she'll help re-enact all the positions illustrated in The Joy of Sex. Naturally, it doesn't take the proverbial rocket scientist to know what happens next.
Instead of taking responsibility for his major faux pas, Jay blames "the mysterious cloud" when their sex tape winds up on the iPads of their family, friends, mailman (don't ask) and even the family-friendly client who wants to sponsor Annie's popular mommy blog. So with their dignity, not to mention their personal and professional reputations on the line, Annie and Jay decide to take matters into their own hands by recovering those iPads—no matter what federal laws stand in the way.
Rather than being entertaining, however, the series of sitcom-y plot contrivances fall incredibly flat. Not only do Diaz and Segel lack believability as a couple, let alone a couple who's been married for a decade, they're simply too old to be acting this foolish. While actors, seasoned or otherwise, can only do so much with a terrible script, one would assume their ad-libbing instincts would kick in. Sadly, that never happens here. From the lame attempts at bawdy laughs to flimsy dialogue that goes nowhere in a hurry, not even cameos from the reliably entertaining likes of Rob Lowe (TV's Parks and Recreation) and Jack Black (The Big Year) can save Sex Tape from being a total stinker.
Perhaps even more unsettling than a comedy that's not funny, however, is when the story suddenly turns serious out of nowhere. No doubt, a lack of time for intimacy of any kind, not just sexual intimacy, is something that many, if not all, married couples probably wrestle with as the years tick on. But the shallow way the script deals with that timely issue in Sex Tape is embarrassingly bad.
Worse yet, the writers seem to have forgotten that there's so much more to true connection than the sheer quantity of sexual encounters—something that for all his questionable shenanigans, Apatow often manages to get right in his films.
CAUTIONS (may contain spoilers):
Drugs/Alcohol: Social drinking. Cocaine use in one scene.
Language/Profanity: The full gamut of profanities, including misuses of God's name, are used throughout. The f-word, and its many variations/contexts, is used the most. Many rude references and euphemisms to male/female anatomy. A 13-year-old uses extremely foul language in one scene.
Sex/Nudity: Given the film's title, it's probably not surprising that sex and nudity play a starring role. There's a large number of explicit sex scenes throughout, both when Annie and Jay are dating, and, eventually married. During their college days, one of their fellow students watches them having sex. Frank discussion of various sexual positions, pornography, pubic hair grooming and sex toys. Diaz is shown naked in several scenes (we see her bare backside and her breasts from the side and back). In one scene, Diaz is wearing a very thin shirt that shows her erect nipples. Segel is also shown naked, but nearly as naked as his infamous break-up scene in Forgetting Sarah Marshall. There's a quick shot of his testicles and pubic hair in one scene. There's also an extended sequence where the racy names of several porn websites are referenced. A couple of porn screenshots show women's naked breasts and mention "girl on girl action." Annie and Jay's friends watch their porn video and wind up having sex in Annie and Jay's SUV.
Violence: Jay is attacked by a dog. He also breaks several limbs after a long fall.
Publication date: July 18, 2014