Simplistic Melodrama Mires Visually Stunning Duchess
Jeffrey Huston

Crosswalk.com Contributing Writer

2008

24 Sep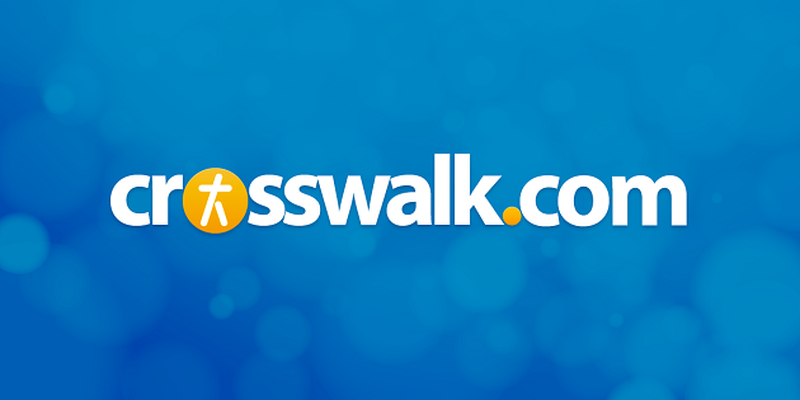 DVD Release Date: December 28, 2008
Theatrical Release Date: September 19, 2008 (limited)
Rating: PG-13 (for sexual content, brief nudity and thematic material)
Genre: Drama
Run Time: 110 min
Director: Saul Dibb
Cast: Keira Knightley, Ralph Fiennes, Hayley Atwell, Dominic Cooper, Charlotte Rampling

A metaphor common to period pieces is how opulent exteriors often mask sordid realities. It's certainly a staple of The Duchess, a film based on the real-life story of Georgiana, Duchess of Devonshire. The metaphor isn't restricted to the film's themes but expands, unfortunately, to its quality as well. Though handsomely staged with a fair amount of conviction, at its core The Duchess is really nothing more than a bawdy soap opera.
Georgiana, Duchess of Devonshire—known as much for her style and fame as her political populism—was the eighteenth-century equivalent of Princess Diana in more ways than one (fitting, as Georgiana is a direct ancestor in Diana's Spencer Family). Not only was she the center of Britain's elite social circle, but she also had to suffer the cold, loveless (and arranged) marriage to an older man prone to infidelity. The Duke sees Georgiana solely as property, her only value to him being the male heir she is expected to provide.
Adding to this marital cruelty are multiple miscarriages and the undue guilt placed upon Georgiana (by both the Duke and her mother) for bearing two daughters rather than sons. Complicating matters even further is the Duke's eventual live-in mistress who Georgiana must abide, even as she is forbidden to pursue her own desires with childhood love Charles Grey, a dashing bachelor who has become the youngest member of Parliament by championing Georgiana's own political passions. It's a tangled web of matrimonial triangles, unrequited loves and maternal sacrifice, and it all adds up to the Duchess of Devonshire being the original Desperate Housewife.
That comparison is intentional as The Duchess ultimately plays up the most base natures of female-centric melodrama. It provides situational complexity while avoiding internal or relational ones. People are portrayed in mostly broad "good" or "bad" strokes, and the only complications are those of "justified" moral compromises (as opposed to true integrity). Or to the extent a character is multifaceted, it's done only to elicit "I love her/I hate her/No, I love her" mood swings on the part of the viewer. Director Saul Dibb merely indulges the base emotions of the audience rather than challenging our intellect with complex characters or the moral grays inherent in the tests Georgiana must face.
It's unfortunate, really, to the degree that Dibb's direction and the screenplay fail the otherwise first-rate efforts of the cast. People seem to either love or hate Keira Knightley; I'm in the former camp, and her fierce performance as the Duchess displays both charisma and vulnerability. It's not a role that stretches her talents, but it does allow Knightley to play to her strengths. When one character says of her "The Duke is the only man in Devonshire not in love with his wife," it's Knightley who makes the opinion fully credible.
The rest of the cast brings equal talent to bear but is given much less to work with. As the Duke, Ralph Fiennes is saddled with a script that only portrays him in the most boorish conduct. Dominic Cooper (Mamma Mia!) is the requisite Victorian beefcake as Georgiana's lover Charles, limited in a role seemingly torn from the pages of a Harlequin romance novel. The exception is Haley Atwell (Brideshead Revisited) ; as friend-turned-betrayer Bess, she layers a potentially catty role with a lot of nuance.
Despite its PG-13 rating, The Duchess pushes sexual themes to the extent the rating will allow. While not explicit, there are scenes (whether passionate lovemaking, a quasi-lesbian moment, or a behind-closed-doors rape) that are definitely for adults only. Though integral to plot and character development, most of the depictions (except the rape) attempt to titillate as well, reducing the material again to tawdry levels. Director Dibb makes a great cake but he wants to eat it, too, and whenever he should resist taking a bite, he can't.
This period soap ends as all typical sudsers do, which is to say it betrays any dramatic credibility it may have been going for by crafting a feel-good ending. Duplicitous and evil characters suddenly reveal compassionate sides, reconciliations occur (even if limited and bittersweet), and the epilogue text describing what comes of these people is too neat-and-tidy, all set against an image of a joyous Georgiana playing with her kids.
Even if the facts are true, the whole context plays as false. For a movie that panders to women's deep senses of anger and despair, to craft a warm closure is cheap. And so despite the extravagance of style and effort on display throughout, "cheap" is exactly what The Duchess ends up being.

CAUTIONS:
Drugs/Alcohol: Wine and champagne is consumed, but nothing excessive.
Language/Profanity: Almost none. Offensive term of "sons born out of wedlock" is used.
Sex/Nudity: Only one moment of brief nudity (from behind) occurs, but sexuality occurs throughout. A cold, clinical wedding night scene occurs early on. A woman helps Georgiana to discover that sex can be pleasurable, not just a duty. Scenes of infidelity take place; the action and conduct is depicted but without nudity. One pleasurable sexual encounter is heard behind closed doors, and at another time a rape is also heard behind closed doors.
Violence/Other: Again, the aforementioned overheard rape. Other than that, it's mostly intense verbal abuse.

Jeffrey Huston is a film director, writer and producer at Steelehouse Productions in Tulsa, Okla. He is also cohost of the "Steelehouse Podcast," along with Steelehouse Executive Creative Mark Steele, where each week they discuss God in pop culture.

To listen to the weekly podcast, please visit www.steelehouse.com or click here. You can also subscribe to the "Steelehouse Podcast" through iTunes.