Sisters: A Late-Blooming, Coming-of-Age Tale Drenched in Crude Sex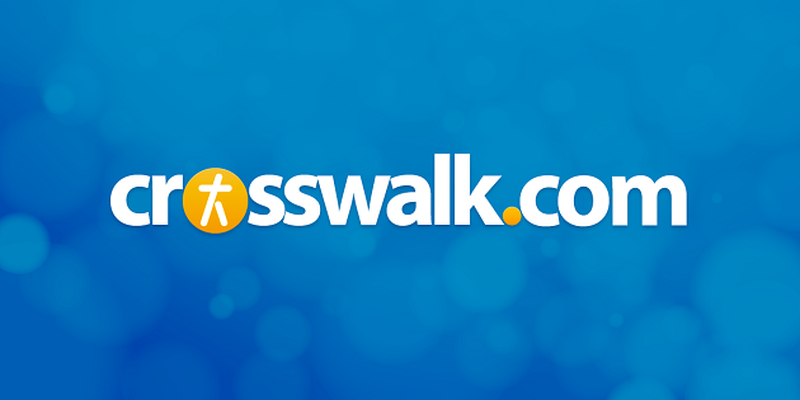 DVD Release Date: March 15, 2016
Theatrical Release Date: December 18, 2015
Rating: Rated R (for crude sexual content and language throughout, and for drug use)
Genre: Comedy
Run Time: 118 minutes
Director: Jason Moore
Cast: Amy Poehler, Tina Fey, Maya Rudolph, Ike Barinholtz, James Brolin, John Leguizamo, Dianne Wiest, Rachel Dratch, Bobby Moynihan, John Cena, Madison Davenport
If you're one of those people who think crude sex jokes are the funniest thing ever then your Christmas gift has arrived early. When the MPAA rating says "Rated R for crude sexual content and language throughout, and for drug use," they are not kidding. The characters in Sisters constantly talk about sex in the most vulgar terms, discuss plans to have it, actually do it while we watch (nothing shown, mind, just lots of heaving and moaning), then start it all over again. Then, for a change, one character paints graffiti of a sexual organ using his own as the paintbrush. Nice (not).
Still with me? Then it's time to talk about the good stuff. Underneath all that smut is a drama about a wildly dysfunctional family that somehow manages to learn how to function. They're all messed up and they all get on each other's nerves, but they are family and they love each other. Even if the way they show it is to tell each other to [expletive]-off.
The sisters of the title are Kate (Tina Fey, Admission) and Maura (Amy Poehler, Inside Out). These two are magic together: they share impeccable timing, a gift for physical comedy, and such expressive faces that everything seems funnier than it probably should be.
Fey rocks Kate's hard-living vibe; she's an aging party girl who never quite learned how to be a grown up. Her teen daughter (Madison Davenport) has all but given up on her mom, which only compounds the problem. Kate exudes desperation and instability; she's crass and immature, yet somehow we root for her anyway. Her realization that maybe responsibility is not such a bad thing comes slowly, and it's a journey worth watching.
Poehler is just as fun to watch as Maura the "good" sister. She's the responsible one, a do-gooder so busy taking care of everyone else she never gave herself a chance to develop into her own person. Poehler is adorably awkward even when she's saying something nasty—which in her case is most often unintentional.
The two are brought back together when their parents (James Brolin and Dianne Wiest) decide to sell the family home and ask the girls to come clean out their room (the fact that the childhood bedroom of these forty-somethings has been untouched since high school may be a clue to their arrested development). Horrified at the thought of their home being sold to strangers, Kate and Maura hatch a plan to scuttle the sale. Then an even better idea turns up: they'll throw one last party, partly for old time's sake and partly to give Maura a chance to bed James (Ike Barinholtz), a cute new neighbor. With appropriately inappropriate outfits chosen, booze bought, and invitations sent to their old high school friends, it's time to let the fun begin. If they can persuade their middle-aged classmates to remember how to have fun, that is.
With wild child Kate in the unfamiliar role of 'party mom' and Maura trying her best to be irresponsible, things get a little out of hand. And by a little, of course, I mean a lot. The drugs may have something to with that, but the drug dealer played by WWE superstar John Cena provides his own kind of motivation. Then there's Kate's nemesis, Brinda (Maya Rudolph, Bridesmaids), who keeps crashing the party in a variety of funny ways until she finally comes through with one of the night's sincerely touching moments.
Of course the party ends in disaster, which turns out to be just what they all needed to face up to some difficult truths.
So there you have it: Sisters is a late-blooming coming of age story wrapped in sexual content. It's well done, for what it is. Whether it's the kind of thing you want to see is up to you.
CAUTIONS (may contain spoilers):
· Drugs/Alcohol: Significant drinking and drunkenness; a drug buy and subsequent drug use.
· Language/Profanity: Oh my, yes. If you've ever heard it, it's probably in there multiple times, along with some new words made up for the occasion.
· Sex/Nudity: A lot of cleavage and booty shots but underwear generally stays on. The film is basically 118 minutes of sexual content; some memorable moments include a man fornicating with the contents of the snack table, the graffiti mentioned above, a couple having sex standing up in a crowd of people, the sisters' parents caught in a little afternoon delight (dad shown attempting to hide behind a column clutching his genitals), and so on. And on. And on.
· Violent/Frightening/Intense: A man falls on a figurine that gets wedged into his rectum; considerable time is spent attempting to get it out. There are several physical fights, but most of the 'violence' is the slapstick variety.