Slapstick and Stereotypes Leave My Life in Ruins Flat
Jeffrey Huston

Crosswalk.com Contributing Writer

2009

5 Jun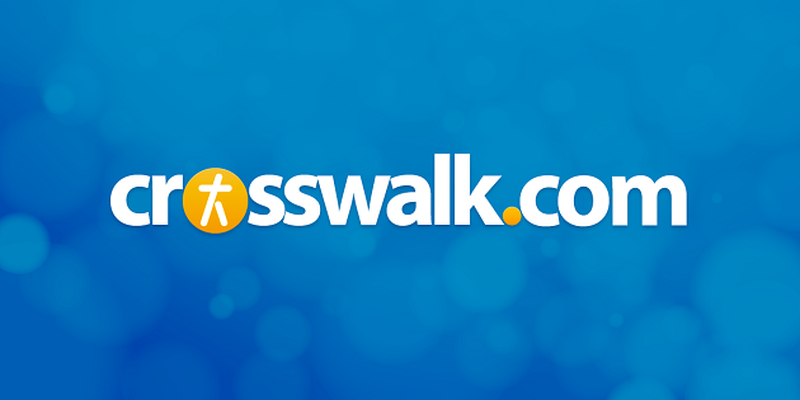 DVD Release Date: October 6, 2009
Theatrical Release Date: June 5, 2009
Rating: PG-13 (for some language and sexual content)
Genre: Comedy
Run Time: 98 min.
Director: Donald Petrie
Cast: Nia Vardalos, Richard Dreyfuss, Alexis Georgoulis, Rachel Dratch, Harland Williams, Alistair McGowan

There are many paths to a successful Hollywood career. One, apparently, is to impress the wife of a two-time Oscar-winner.
That's what actress Nia Vardalos did when her one-woman theatrical show caught the attention of Rita Wilson (wife of Tom Hanks). Hanks and Wilson then produced the film version of My Big Fat Greek Wedding, which became the highest grossing independent film of all time—a fact that, quite frankly, absolutely boggles my mind. Not that a small, no-name indie film can break out in a big way; no, it's the fact that such an awful small, no-name indie film was able to achieve such heights is what leaves me baffled.
With that history, I guess it shouldn't shock me if the new Vardalos/Hanks/Wilson Greek co-production finds another huge audience but, well, it nevertheless would. Or I guess I should say that I don't expect to be shocked as it's hard to imagine grown adults admiring something so sophomoric. No doubt hardcore My Big Fat Greek Wedding fans will want to give it a tumble, but the word-of-mouth on My Life in Ruins will likely leave the film in its titular state.
Vardalos not only returns to the Greek culture of her previous hit, but she also resorts to its garish tonal simplicity. Set in Greece, Vardalos plays Georgia, a travel agency tour guide with a passion for her native country—perhaps too much passion, as tourists bristle at her great enthusiasm and deep knowledge. Tourists, it seems (well, in this film anyway) really don't want to tour. The prospect of seeing Olympia (the site of the first Olympic games) or the Acropolis (the original Athenian citadel) or learning of their histories only elicits yawns and complaints. Apparently all people want to do is buy the knickknack replicas of these awe-inspiring wonders while on their way to eat American food at the Athens Hard Rock.
But perhaps this is to be expected when the tourists assembled in the group really aren't people but rather a motley crew of caricatures. There's the uncultured American suburbanites, Australian newlyweds with indecipherable accents and ever-present cans of Fosters beer, uptight Brits, a pair of bosomy Spanish "cougar" divorcees looking for action, as well as an IHOP corporate executive who only speaks in "pancake" (equating everything to flapjacks and syrup).
All are the most broad versions of themselves, well suited for a short sketch but insultingly flat for a feature-length film. This is comedy-as-cliché, sticking solely to slapstick and stereotypes, lacking any hint of dimension, wit, or basic characterization. Not even the great Richard Dreyfuss (Jaws, Close Encounters of the Third Kind)—try admirably as he might—can salvage much from the stock role of an obnoxious old coot who becomes the film's soul, dolling out wise one-liners in between crass sexual quips.
That character, in fact, is a microcosm of the primary (and flawed) contradiction that the film collapses under. On one hand, it's stuck in some cheesy time warp defined by an embarrassing lack of sophistication. On the other hand, it increasingly resorts to crass jokes, sexual references, and explicit insinuations in a desperate attempt for laughs. What initially feels like a film for the whole family devolves into another that would often make the whole family feel uncomfortable that they're watching it together—especially when the solution for all uptight anxieties is to "get some," even to the point where adults provide the angsty Brit teen girl a local Greek hookup of her own. The film plays it as cute, but it actually just feels kind of creepy.
As problematic as those clashing sensibilities are, the core problem of My Life in Ruins is that it's a chick flick in the most derogatory sense of the term. It's an overt feminine fantasy construct: good-hearted woman is "stuck" both professionally and personally, everything and everyone seems to be against her, until an unsuspecting nobody in her life transforms into the sensitive tall-dark-and-handsome beefcake who sweeps her off her feet and presto—she finds herself. But then how could she not when the guy just also happens to sit by the river in his spare time with a guitar and bottle of wine playing acoustic ballads?
For the amount of experience assembled both on camera and off (director Donald Petrie has directed successful comedies for two decades, screenwriter Mike Reiss penned The Simpsons Movie, and executive producer Tom Hanks has been, well, Tom Hanks), it's shocking how absolutely amateur this whole endeavor is: badly written, blandly directed, plainly shot and horribly acted. I wish it were enough for a film to have its heart in the right place, but it's not when that movie does everything wrong.

CAUTIONS:
Drugs/Alcohol: Alcohol is consumed, some people get drunk, but all is played for comedic effect.
Language/Profanity: Occasional offensive language including uses of the "a" and "s" word, as well as vulgarisms for male genitalia.
Sex/Nudity: A hotel clerk makes unwanted and crass sexual advances toward Georgia. Georgia often refers to how long she's been without sex. Characters encourage others that what they simply need is to have sex (and do so in more crass terms). Georgia attempts a sexually provocative dance (though played for laughs). A reference to ovulating. Bosomy divorcees wear low-cut tops and dresses. A conversation involving porn stars. Homosexual phrase "Enter At R---" is used. References to couples having sex, including a ménage à trois.
Violence/Other: Only mild comedy slapstick.


Jeffrey Huston is a film director, writer and producer at Steelehouse Productions in Tulsa, Okla. He is also cohost of "Steelehouse Podcast," along with Steelehouse Executive Creative Mark Steele, where each week they discuss God in pop culture.

To listen to the weekly podcast, please visit www.steelehouse.com or click here. You can also subscribe to "Steelehouse Podcast" through iTunes.