Slow-Moving Night Listener a Mediocre Effort
Annabelle Robertson

Entertainment Critic

Updated

Jun 18, 2013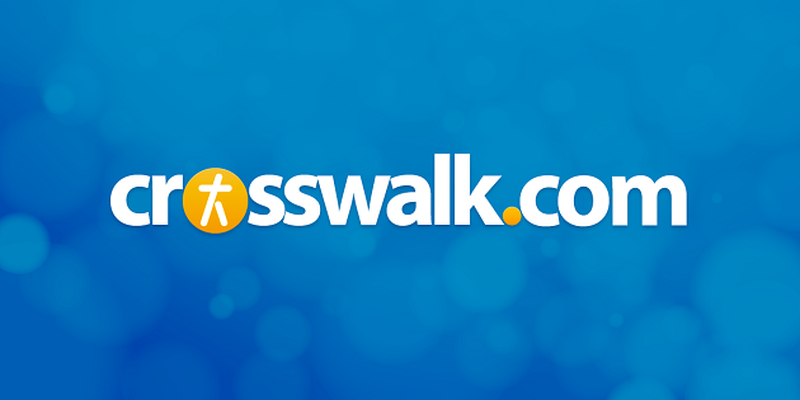 DVD Release Date: January 9, 2007
Theatrical Release Date: August 4, 2006
Rating: R (for language and some disquieting sexual content)
Genre: Thriller
Run Time: 81 min.
Director: Patrick Stettner
Actors: Robin Williams, Toni Collette, Sandra Oh
How do we really know that the people we speak with – especially on the telephone and over the Internet – are who they say they are? That's the premise of this slow-moving thriller, based on real-life events that occurred in the life of acclaimed writer and radio storyteller Amistead Maupin.
Gabriel Noone (Robin Williams) plays the role based on Maupin. He's a gay radio talk show host whose late-night broadcasts ("Noone at Night") have become a boon for homosexual rights. But Noone is a lonely man with a tendency to embroider the facts, especially if it leads to a good story. When Noone's lover, Gabriel (Bobby Canavale, "Snakes on a Plane"), leaves him, he is despondent. But soon, Noone's close friend, Ashe (Joe Morton, TV's "Law and Order") – an editor with a prominent publishing house – signs a book deal that grabs his attention.
The manuscript, a memoir allegedly written by a 14-year-old boy named Pete (Rory Culkin, "Signs"), details the child's horrific emotional and sexual abuse as a child. Pete escaped the abuse when a benevolent social worker took him away. Donna (Toni Collette, "Little Miss Sunshine") has since adopted Pete, and the two live a very secretive existence, so his parents cannot find him (only one was put in jail, she explains). Pete tells Ashe that he is a fervent fan of Noone's, so Ashe puts Pete and Donna in touch with Noone. The three become long-distance friends, via the telephone.
When Noone's ex-lover hears Pete and Donna's voices on the answering machine, however, he insists that they are the same person. After some probing, discrepancies begin to appear in their story. Noone challenges Ashe, who cancels the book contract. He then decides to fly to Wisconsin to investigate the growing mystery, where he discovers that the townspeople are more than a little protective of these residents.
Maupin published his novel in 2000, then wrote the "Night Listener" script with his former lover, Terry Anderson. The two had made friends, via the telephone, with a 14-year-old boy who had sent Maupin his manuscript, supposedly a memoir about his abuse. Anderson did not break up with Maupin until well after these events transpired – nor did Maupin go on such an extended hunt for the truth. It was Anderson, however, who noticed the problem with the two voices. After the novel was published, The New York Times also carried out a one-year investigation, which confirmed that the boy probably never existed. The "social worker" has never been caught. You can hear more about this in the DVD featurette, which details the real story behind the film.
It's a relief to see Robin Williams in another serious role, like he played in "Insomnia" and "One Hour Photo." One can only take so many facial contortions and absurd humor, after all. For the first 15 or 20 minutes of the film, however, I kept wondering why Williams was speaking in such a bizarre, affected way. It finally dawned on me that he was trying to sound Southern, like Maupin. Which probably also explains why he seemed to be sleep-walking through this role. All his energy was obviously going into that fake Southern accent. As a result, he simply did not sustain the energy needed to play this character in a credible way, and appears to be hopelessly miscast.
Collette, on the other hand, is quite believable – although she tends to overplay her part, giving it just a tad too much melodrama. Cannavale and Sandra Oh ("Sideways"), who are always outstanding, just don't have enough screen time – much like Culkin, who appears only in flashback and fantasy sequences.
The biggest problem is the script which, at 81 minutes, doesn't give us enough time or motivation to attach to the characters – especially Noone. And yet, because the film is so plodding, it feels much, much longer. There are also issues with credibility, such as why Noone would go to such incredible lengths – including risking his life and even committing crimes – to discover the truth about the boy. And then they give away the end, well in advance of the film's conclusion – a major faux pas for thrillers.
As a result, I wasn't engaged by the story or its "mystery," which seemed fairly humdrum, "Law and Order" style. Once you're over the disturbing sexual content and, of course, the phallic humor so ubiquitous in homosexual-themed films, it's still a very mediocre effort.
AUDIENCE: Adults only
DVD EXTRAS:
"The Night Listener Revealed" – an in-depth look at the movie's plot twists.
Deleted Scene
CAUTIONS:
Drugs/Alcohol: A character drinks in several scenes.
Language/Profanity: Several dozen obscenities and profanities, some lewd; many strong. A handful of profane slang references as well.
Sexual Content/Nudity: Brief scenes of nudity and partial nudity in the context of an orgy; multiple references, including some lewd ones, to homosexuality; two men hug; two men kiss (partially obscured).
Violence: Innocent man is brutally tasered by police officer; various references to pedophilia, including some flashback scenes of child sexual abuse; woman tries to kill herself and another man at the same time; man breaks into a house; man illegally goes into a hospital and terrifies patient then runs from security guards.