Slow-Moving Rodanthe Doesn't Defy Expectations
Christa Banister

Crosswalk.com Contributing Writer

Updated

Feb 16, 2009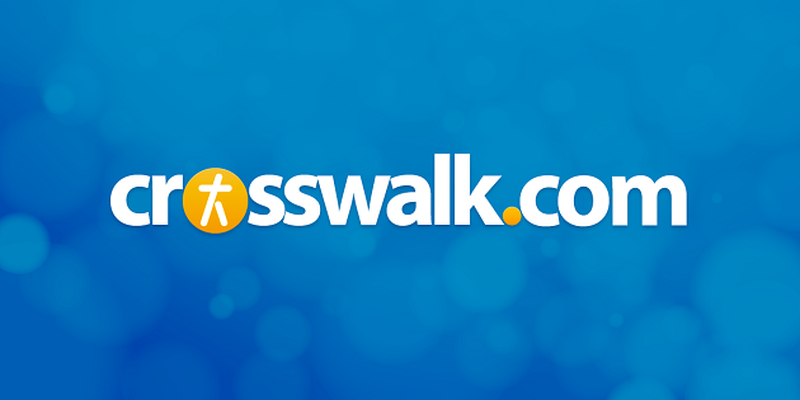 DVD Release Date: February 10, 2009
Theatrical Release Date: September 26, 2008
Rating: PG-13 (some sensuality)
Genre: Romance, Drama, Adaptation
Run Time: 97 min.
Director: George C. Wolfe
Actors: Richard Gere, Diane Lane, Christopher Meloni, Viola Davis, James Franco, Scott Glenn, Linda Molloy, Pablo Schreiber
As any fan of Nicholas Sparks' best-selling books already knows, a serious stash of tissues is often helpful to have along for the ride. And for those wondering, yes, the big-screen adaptation of Nights in Rodanthe is just as much of a tearjerker as the novel was. To prove my point, the whimpers and sniffles from the largely female crowd were in full force at my particular screening, while a handful of brave husbands and boyfriends shifted around uncomfortably in their chairs.
Unlike 2004's The Notebook, probably Sparks' most famous work that translated beautifully to film and was even a guilty pleasure for many male viewers (one of my pastors reluctantly admitted to our congregation just this past Sunday that he thoroughly enjoyed the sob-fest), Nights in Rodanthe will be a much tougher sell to the alpha male contingency because of its plodding pace and melodramatic, made-for-TV storyline. Fortunately for Sparks and everyone else involved with the production, many chick-flick fans will probably be happily in their element.
Making the most of their onscreen chemistry they had in 1984's The Cotton Club and 2002's Unfaithful, Richard Gere and Diane Lane do the best they can with an uneven screenplay that seriously lacks in both pacing and plot. But the almost old-fashioned quality about the movie, complete with sumptuous visuals of the North Carolina shoreline, an epic musical score and a love story between two very broken people that starts during a stormy weekend in Rodanthe and continues through a series of heartfelt letters (yes letters, not e-mails), almost wins you over.
Almost.
After all, there's only so much that Gere and Lane can do with such narrowly drawn characters, Dr. Paul Flanner and Adrienne Willis, respectively. Paul is a fabulously wealthy, renowned surgeon who traded family life for his successful medical practice long ago and has finally decided to make peace with two painful parts of his past—reconnecting with the son he hasn't spoken to in a year, Mark (James Franco in an uncredited cameo) and meeting with Robert Torrelson (Scott Glenn), the husband of a woman who unexpectedly died on the operating table during a surgery he performed. So after selling his home in Raleigh and packing only a few of his belongings in the requisite. midlife-crisis sports car, Paul makes his way to the small North Carolina town of Rodanthe, where Mr. Torrelson lives.
Meanwhile, Adrienne is also facing a potentially life-altering debacle. After her husband Jack (Christopher Meloni) cheated on her with her ex-best friend for the past seven months, he's now decided that he wants to come home and start over with Adrienne. While Adrienne's rebellious teenage daughter and young son keep persuading her to say yes for the sake of the family, she believes the wisest course is to pause and give it some serious thought. Then in a way-too-convenient plot twist, Adrienne's friend asks her to watch over her bed and breakfast in Rodanthe while she's out of town for the weekend. And before long, Adrienne has a moment straight out of Under the Tuscan Sun, a 2003 flick in which Lane also starred, and decides it's the perfect opportunity to clear her mind, gain some clarity and eventually make the right decision.
It doesn't take a rocket scientist to figure out what happens next, and the sheer predictability of it all is probably the biggest crime perpetrated in the storyline. True to romantic comedy formula, Paul and Adrienne don't exactly get off to a promising start, with his need to be alone and her tendency to ramble on and on and on. But when the weather forecaster's storm predictions actually come true, the strong gusts of wind force these two tortured souls together—even literally at one point—and an immediate connection is made.
For the record, I'm not one of those snooty film critics who loves to rip on chick flicks. My personal stash is filled with movies with the word "wedding" and "adapted from Jane Austen's book" on the box somewhere. Still, this was all a bit much. While it's fantastic to see a man and a woman of a certain age find unexpected love, there's still something that ultimately rings hollow about Nights in Rodanthe. Sure, Paul and Adrienne say they've found redemption in each other, but are the carefully choreographed Kodak moments during their weekend together really substantial enough to forever change the course of their lives?
Maybe it doesn't sit right because we know that Adrienne's husband is still waiting in the wings back home. Even though Jack shows up without warning and doesn't even really apologize for his blatant wrongdoing, it's still somewhat bizarre to get all excited about Paul's and Adrienne's new relationship when she's still sporting her wedding band in the middle of those late-night love-fests. Sure, great blessings often come unexpectedly, but shouldn't someone deal with the past before jumping straight into a new relationship?
I know I may stand alone with this pet peeve, but that's just one of the reasons it's not easy to get completely swept up in the romance of Rodanthe. But the filmmakers, not to mention Gere and Lane, sure give it their best shot.
CAUTIONS:
Drugs/Alcohol: Wine and meals go hand in hand in Rodanthe, and there's one scene where a little too much whiskey causes Paul and Adrienne to get drunk.
Language/Profanity: A couple of mild profanities and instances where the Lord's name is taken in vain.
Sex/Nudity: There's talk about Adrienne's husband's infidelity of seven months. It's implied that Paul and Adrienne sleep together—kissing, caressing and the beginning of the removal of clothes is demurely shown. Paul is bare-chested in a few scenes, and Adrienne sports a couple of cleavage-enhancing tops and dresses.
Violence: Paul's car is kicked in anger by Mr. Torrelson's son. A bad storm causes some scary moments for Paul and Adrienne at the beach house.


Christa Banister is a full-time freelancer writer, specializing in music, movies and books-related reviews and interviews and is the author of two novels, Around the World in 80 Dates and Blessed Are the Meddlers. Based in St. Paul, Minn., she also weighs in on various aspects of pop culture on her personal blog.
For more information, including her upcoming book signings and sample chapters of her novels, check out her Website.