Sweet Ending Saves Smurfs: The Lost Village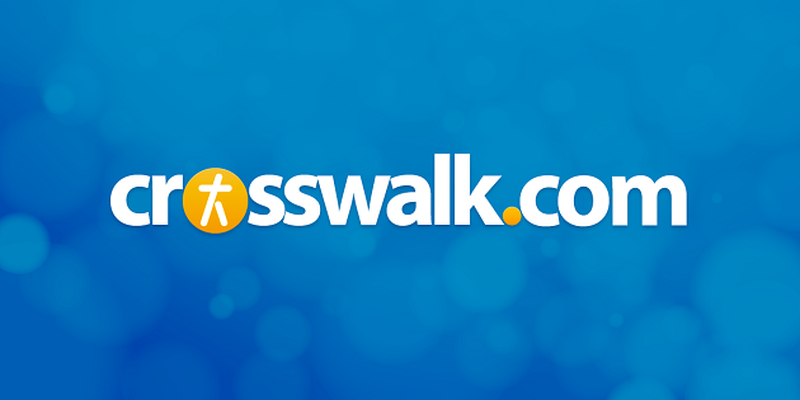 Its pleasures are mild, but the latest Smurfs movie—the third film in the franchise—aims to entertain younger viewers without torturing older kids and adults who might get dragged along to the theater. On that score, it mostly succeeds. The story is formulaic but surprising in providing a sweetly moving finale. 3 out of 5.
 
Synopsis
The little blue creatures known as Smurfs are back, with a focus this time on the only female in the bunch—Smurfette (voice of Demi Lovato). Spurred by a map, she and her friends Hefty (Joe Manganiello), Brainy (Danny Pudi) and Clumsy (Jack McBrayer) journey through the forbidden forest. Pursued by the evil Gargamel (Rainn Wilson), his cat, and a bird that can't quite fly straight, the Smurfs race to find the Lost Village, which holds surprises for all.
 
What Works?
The story of a female Smurf finding a purpose—a defining trait, like all the other (male) Smurfs have (e.g., Brainy, Clumsy, Jokey, Baker)—is meaningful without coming across as a lecture. While the voice work here isn't among the finest vocal performances in animated films, Wilson's performance as Gargamel is inspired at times.
 
What Doesn't?
The film hits a patch where it becomes a tiresome collection of set-piece action sequences—one chase scene after another—that indicate the filmmakers weren't confident enough in their main story themes to carry the narrative forward. Instead, they give us scenes of the Smurfs in peril that feel unthreatening because we never believe any harm will come to them.
 
Christian Worldview Elements / Spiritual Themes
Magic is behind Gargamel's creation of Smurfette from a lump of clay, but the good magic of Papa Smurf (Mandy Patinkin) transforms Smurfette into a kind, gentle Smurf. The Smurfs help to save Gargamel just when it seems his life is endangered, but he repays them with evil rather than with good. He also tries to persuade Smurfette that she was made to do his bidding and that her purpose is to lead him to the Smurfs' village. Just when it seems all is lost, the film takes a redemptive turn and suggests that evil can be overcome by goodness, although this isn't presented in theological terms.
 
CAUTIONS (may contain spoilers)
MPAA Rating: PG for some mild action and rude humor
Language/Profanity: Smurfette is called "an evil little genius"; a Smurf makes a drawing that teasingly suggests breaking wind.
Sexuality/Nudity: None beyond cartoonish behavior like a bird being kissed and a Smurf getting kissed and saying, "I'm not that kind of a Smurf."
Violence/Frightening/Intense: A potion explodes; Gargamel uses "freezeballs" that he throws at Smurfs. After they explode, they cover the Smurfs in a substance that freezes them; a bird is knocked on the head; Smurf-eating flowers spit the creatures out; a bird's talons dig into Gargamel's scalp; fire-breathing dragonflies; a few chase sequences, with characters in danger; a scary centipede.
Drugs/Alcohol: None.
 
The Bottom Line
RECOMMENDED FOR: Viewers of all ages can enjoy Smurfs: The Lost Village, even though it won't appeal to every individual viewer equally across age groups. The story is easy to follow, the main characters gently appealing, and the cartoonish villain (no pun intended) won't frighten younger children (he's a target for humor more often than he is palpably menacing). The ending is genuinely moving and was met with enthusiastic applause at the screening I attended.
NOT RECOMMENDED FOR: Those who struggle with magic or those who so cherish the earlier Smurfs cartoons and films that they can't abide an update.
Smurfs: The Lost Village, directed by Kelly Asbury, opened in theaters April 7, 2017; available for home viewing July 11, 2017. It runs 89 minutes and stars Demi Lovato, Julia Roberts, Rainn Wilson, Ellie Kemper, Mandy Patinkin, Jack McBrayer, Michelle Rodriguez, Danny Pudi, Jake Johnson and Joe Manganiello. Watch the trailer for Smurfs: The Lost Village here.
 
Christian Hamaker brings a background in both Religion (M.A., Reformed Theological Seminary) and Film/Popular Culture (B.A., Virginia Tech) to his reviews. He still has a collection of more than 100 laserdiscs, and for DVDs patronizes the local library. Streaming? What is this "streaming" of which you speak? He'll figure it out someday. Until then, his preferred viewing venue is a movie theater. Christian is happily married to Sarah, a parent coach and author of Hired@Home and Ending Sibling Rivalry.
Publication date: April 6, 2017