Snatched Not an Ideal Mother's Day Flick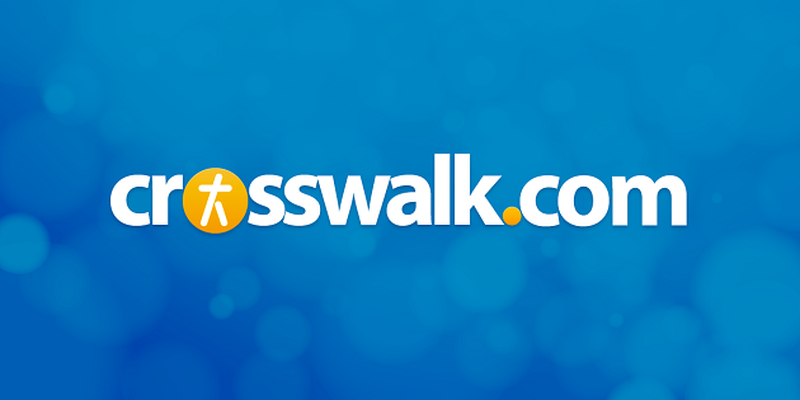 Notwithstanding the comedic talents of Amy Schumer, Goldie Hawn, Wanda Sykes and Joan Cusack, Snatched is nothing to write home about. Between genuine moments of tenderness and humor sits a sketchy plot full of cheap gags, meriting 2 out of 5.
 
Synopsis
After her boyfriend dumps her, Emily (Schumer) convinces her mom Linda (Hawn) to accompany her on a previously planned Ecuadorian getaway. But when a charming con-man (Tom Bateman) lures them away from the resort and off the beaten path, the ladies find themselves in Columbia battling a series of obstacles. They must evade kidnappers, survive jungles, reach the nearest American Embassy, and - of course - get to the emotional heart of their problematic relationship and learn to communicate and work as a team.
Joining them along this adventure are fellow travelers Ruth and Barb (Sykes and Cusack), while Emily's basement-dwelling, uber-nerd brother Jeffrey (Ike Barinholtz) badgers a homeland security official (Bashir Salahuddin) to stage a rescue mission.
 
What Works?
The cast is truly enjoyable to watch most of the time (so long as you're not too bothered by crass, goofy and gross). Schumer as leading lady and Katie Dippold as screenwriter know how to bend a typical rom-com or action moment into something relatable, human and funny. Hawn and Schumer share some lovely mother-daughter moments, Sykes and Cusack provide actual laugh-out-loud moments (Cusack without saying a word!) and Christopher Meloni is a delight in his brief supporting role as would-be Amazonian jungle guide.
Honestly, this movie sails along about as well or better as most contemporary male-led comedies or action films. So since such standard fare continues to be made, it's kind of nice to see some ladies play the leading roles and turn some film conventions on their heads.
 
What Doesn't?
Well for the cinephile, there's a lot not to like - but nothing shocking for the genre. There's nothing surprising or interesting about the dialogue; the plot twists and turns from standard, to silly, to dark, to gross, and back to standard. And of course, this marks yet another movie about white, privileged characters floundering about in a scary, foreign land where their only allies are fellow Americans, and no one else is to be trusted.
 
Christian Worldview Elements / Spiritual Themes
If the movie has any kind of recurring moral theme, it's that of appreciating family and delighting in female friendship and camaraderie. In a world full of disloyal boyfriends, deserting husbands, and untrustworthy strangers in bars, Emily learns to lean into and draw strength from relationships that have nothing to do with sex or romance. "I call at 3 in the morning, and you answer," Emily expresses to her mom with gratitude, near the emotional climax of the film. "You always answer." Just in time for Mother's Day, that sentiment is the film's offering to mothers and women.
 
CAUTIONS (may contain spoilers)
MPAA Rating: R for crude sexual content, language throughout including some sexual reference and violence
Language/Profanity: Lots of all kinds (profanity, anatomical slang, crude phrases, etc).
Sexuality/Nudity: For laughs (not a sexual situation), a woman is shown whose breast has escaped from her dress. A woman moves seductively a few times to entice a man, or while dancing. Many women are seen in revealing outfits / bikinis. Plenty of sexual references and innuendo. A woman adjusts her cleavage, and is seen wiping down her nether regions "in case" she hits it off with a gentleman acquaintance. A few pages from a pornographic magazine are shown.
Violence/Frightening/Intense: Women are manhandled by kidnappers; several people are treated roughly by criminals. Blood is shown on walls from previous victims. Several accidents result in death (woman hits a man in the head with a shovel; woman shoots a harpoon into a man's neck; man attempts to swing on a vine over a ravine and falls to his death). A strange, gross scene shows two doctors attempting to extract a tapeworm from a woman through her mouth. A dog attacks and bloodies a man. People make plenty of violent threats against each other. A woman kicks several men in the head.
Drugs/Alcohol: People are shown drinking all kinds of alcoholic beverages, sometimes to the point of drunkenness. A woman discusses doing drugs.
 
The Bottom Line
RECOMMENDED FOR: Those in the mood for a silly girls' night who don't mind the crudeness. Fans of Amy Schumer. Casual moviegoers on the receiving end of a breakup, who may want to watch something ridiculous and not think about men for a while.
NOT RECOMMENDED FOR: Folks who generally avoid boilerplate comedies, action flicks, or the modern crude/crass antics of many modern comedien(ne)s. Anyone looking for a harmless, tactful Mother's Day flick to enjoy with mum or grandmum should certainly look elsewhere.
Snatched, directed by Jonathan Levine, opened in theaters May 12, 2017; available for home viewing August 8, 2017. It runs 90 minutes and stars Amy Schumer, Goldie Hawn, Tom Bateman, Wanda Sykes, Joan Cusack, Ike Barinholtz, Bashir Salahuddin, and Óscar Jaenada. Watch the trailer for Snatched here.
 
Debbie Holloway is a storyteller, creator, critic and advocate having adventures in Brooklyn, New York.
Publication date: May 12, 2017
Image courtesy: ©20thCenturyFox