Something of Substance Revealed in Somewhere
Christian Hamaker

Crosswalk.com Contributing Writer

2010

22 Dec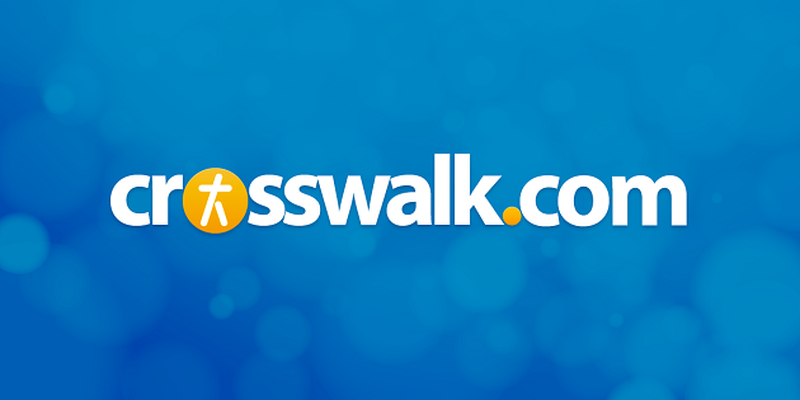 DVD Release Date: April 19, 2011
Theatrical Release Date: December 22, 2010 (limited)
Rating: R (for sexual content, nudity and language)
Genre: Comedy, Drama
Run Time: 1 hr. 38 min.
Director: Sofia Coppola
Actors: Stephen Dorf, Elle Fanning, Chris Pontius, Lala Sloatman, Michelle Monoghan, Benecio del Toro

Sometimes a movie creeps up on you.

Sofia Coppola's Somewhere takes a long time to get anywhere, and by the time it does, you can't help but wonder if it was worth the effort. Its lengthy exploration of ennui and spiritual/physical malaise might be deemed boring by viewers unaccustomed to its measured pace and lead character's slow-motion consideration of his station in life. But don't be surprised if, weeks later, you find yourself thinking about the film and its depiction of a wayward soul slowly realizing that there's more to life than temporal, sensual pleasures.

Johnny Marco (Stephen Dorff) is an actor who gets what he wants, and what he wants, most of the time, is women. Living in a California hotel, he often watches twins pole dance for him at bedtime. During the rest of the day, he catches the eye of one woman after another, who often offer themselves to him sexually.

But all his fame and fortune hasn't made Johnny happy. He's aimless. The film's opening shot shows him literally driving in circles. Johnny doesn't know where he should go with his life. He needs direction and he's about to find some.
He has a tenuous relationship with his 11-year-old daughter, Cleo (Elle Fanning). But when her mother calls to say she "needs a little time" on her own and wants Johnny to watch their daughter for a few weeks until summer camp, Johnny is initially a bit hesitant.

Cleo's presence in his life slowly—very slowly—changes Johnny. He becomes uncomfortable when women approach him in front of his daughter. When Cleo leaves for camp, he apologizes to her for not having been part of her life. After dropping her off, he drives through Los Angeles, the camera following just behind his sports car. He then makes a decision open to interpretation, but which suggests that, on some level, Johnny might walk away from the things that have defined his life as an actor—the material wealth, the sensuality—to be more of a father to his daughter.

Somewhere challenges viewers in terms of its pacing and content. Those who can appreciate, or simply endure, the depiction of Johnny's hedonistic lifestyle, interrupted by long stretches of monotony, may find reward in watching him come to terms with his personal failings, and in developing some resolve to be a better person. The question is how much of Johnny's free-wheeling life we need to see to understand where he is emotionally and spiritually.

For a film with little camera movement, Coppola's shot composition and Harris Savides' (Greenberg, Zodiac) cinematography create several arresting images: Johnny encased in a head cast for a movie role, with just two slots at his nostrils—suggesting his isolation from others and the professional tedium that characterizes Johnny's life. Later, a more peaceful shot of father and daughter sunbathing side-by-side illuminates Johnny's growing contentment.

Somewhere is a slow-moving but sometimes engaging drama with a very gradual story arc about the beginning of personal transformation. This is art-house cinema that will challenge many art-house-cinema fans, but will enrapture a core group of viewers who prefer deliberately paced, character-driven dramas in which change comes at a snail's pace.

There are no banner messages in Somewhere, no radical changes. Just a gradual awakening to the things in life—like family—that can break us out of our tendency toward self-absorption and remind us of the responsibilities we have to care for others. For Johnny, the somewhere he needs to go is toward Cleo and away from his wayward lifestyle. In that sense, Somewhere is a drama of moral awakening, a tale of a man who reaches bottom, realizes it and is ready to start the long walk toward a more meaningful life. And that makes Somewhere, opening just before Christmas, an interesting viewing choice as we finish the holiday season and move toward a new year, with new possibilities for personal growth.

CAUTIONS:
Language/Profanity:

"

Jesus

"; a couple uses of the "f"-word; "s-it"; "a-shole"; a joke about lesbians; "b-tch"; "oh God"; "d-mmit"; hostile text messages.

Alcohol/Drugs: Drinking and smoking in several scenes; mixing of prescription drugs and alcohol.

Sex/Nudity: Two women do a pole dance; dancer gets into bed with Johnny and kisses him; women make themselves sexually available to Johnny, who sometimes takes advantage; Johnny beds a woman at a party then falls asleep during sex; shots of Johnny in the shower, from the waist up; sex is said to be "not even that good"; sex in a hotel room; a male masseuse undresses to give Johnny a massage, but Johnny jumps up and dismisses him; a woman opens her bikini top for Johnny; women make themselves available to Johnny in front of his daughter; sunbathing; a topless woman in Johnny's bed; another topless woman gets her hair cut; sunbathing.

Gambling: Johnny plays craps with his daughter at his side.

Violence/Crime: Johnny falls down some stairs, and his wrist ends up in cast.
Questions? Comments? Contact the writer at crosswalkchristian@hotmail.com.