Split Has Style & Scares, but Not Much Substance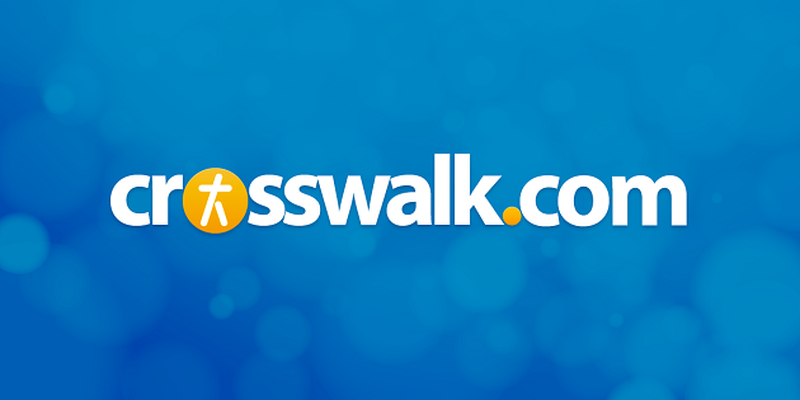 The comeback of writer/director M. Night Shyamalan (The Sixth Sense, Signs) continues after 2015's The Visit with this showcase for actor James McAvoy (X-Men: First Class), who plays a man with at least 23 different personalities. The film works on its own terms while also building on Shyamalan's previous output in sometimes surprising ways, even if it doesn't amount to much. 3.5 out of 5.
 
Synopsis
It's just another day for Casey Cooke (Anya Taylor-Joy) as she and her friends Claire (Haley Lu Richardson) and Marcia (Jessica Sula) catch a ride to leave a birthday party. But it's not the driver they expect who gets into the vehicle; it's a man (McAvoy) with more than 20 different personalities. He kidnaps all three friends and locks them in a room. What follows is a tense tale of the women trying to figure out the layout of their lair and how they might escape. Shyamalan alleviates some of the claustrophobic quality of the film by periodically showing one of McAvoy's personalities interacting with a doctor (Betty Buckley) who's been treating the patient and who realizes something has gone wrong.
 
What Works?
McAvoy convincingly portrays multiple personalities while Taylor-Joy and Buckley offer memorable support. But its Shyamalan's expert use of camera lenses, angles and movement that create and sustain the psychological suspense that propels Split—a reminder of what the director can do at his best.
 
What Doesn't?
Shyamalan's story forces his teen-girl characters to spend much of their on-screen time in their underwear—something that comes across as less inherent to the drama than it does a way to draw teen boys to the film.
 
Christian Worldview Elements / Spiritual Themes
A suggestion that a sense of the supernatural may be derived from suffering. A command to "put your hands together in contrition." A character exclaims, "What in the name of Mary and Joseph?" A character tells another, "Rejoice! Your heart is pure."
 
CAUTIONS (may contain spoilers)
MPAA Rating: PG-13 for disturbing thematic content and behavior, violence and some language 
Language/Profanity: Lord's name taken in vain; some foul language.
Sexuality/Nudity: The villain is seen in a dress after he manifests a female personality; one personality tells the girls of another personality, "He's not allowed to touch you"; a girl is pulled into another room but manages to get away from her captor; girls are forced to removes sweaters and skirts; one girl cover her private parts; brief mention of augmented breasts; the villain is shown in a bed with his arm around one of his victims, but the personality he's manifesting is of an unthreatening 9-year-old who asks, "Can I kiss you?"; an awkward kiss follows; a verbal memory of when a boy put his hand under a girl's shirt.
Violence/Frightening/Intense: An off-screen confrontation is hinted at through certain sounds and visual cues; a strange man enters a car with three young girls; hunting scenes and images of a dead deer; sexual molestation of a young girl is suggested; a man is hit over the head with a chair; a knife is wielded threateningly; a young girl points a gun at a man; a man asks that someone else kill him; a man wraps his arms around a woman and squeezes until she's dead; a man is shot repeatedly; scars on a body are seen; one of the villain's personalities chews on his human victims, although this is mostly heard, not seen; a bat is swung at a character.
Drugs/Alcohol: The villain sprays his victims with a substance that knocks them out.
 
The Bottom Line
RECOMMENDED FOR: Shyamalan fans who have been waiting for him to return to the stylish films on which he made his name, even though there's not much substance here.
NOT RECOMMENDED FOR: Those looking for any sort of meaningful examination of split personalities or complex psychological issues.
Split, directed by M. Night Shyamalan, opened in theaters January 20, 2017; available for home viewing April 18, 2017. It runs 117 minutes and stars James McAvoy, Anya Taylor-Joy, Haley Lu Richardson, Jessica Sula and Betty Buckley. Watch the trailer for Split here.
 
Christian Hamaker brings a background in both Religion (M.A., Reformed Theological Seminary) and Film/Popular Culture (B.A., Virginia Tech) to his reviews. He still has a collection of more than 100 laserdiscs, and for DVDs patronizes the local library. Streaming? What is this "streaming" of which you speak? He'll figure it out someday. Until then, his preferred viewing venue is a movie theater. Christian is happily married to Sarah, a parent coach and author of Hired@Home and Ending Sibling Rivalry.
Publication date: January 19, 2017