Stage-to-Screen Leap Not Successful for "History Boys"
Annabelle Robertson

Entertainment Critic

2007

20 Apr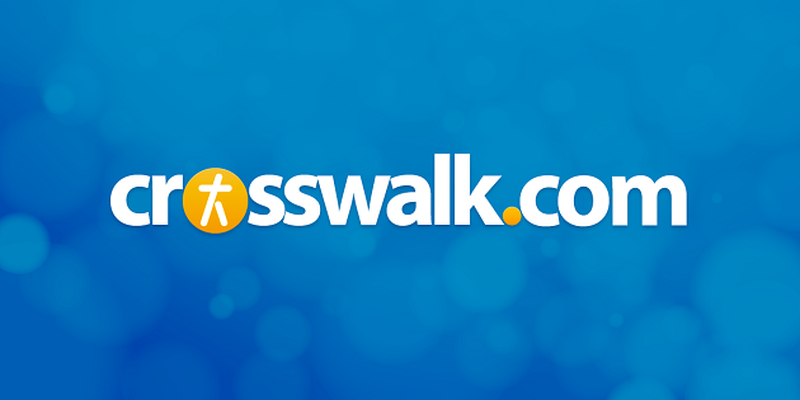 DVD Release Date: April 17, 2007
Theatrical Release Date: November 21, 2006
Rating: R (for profanity and sexual content)
Genre: Drama/Comedy
Run Time: 112 min.
Director: Nicholas Hytner
Actors: Richard Griffiths, Frances de la Tour, Stephen Campbell Moore, Clive Merrison,
Some plays, like "Grease," make the transition to screen with great triumph. Others, like "The Producers," are not quite as successful. The latter is unfortunately the case with "The History Boys," a six-time Tony-award winning play by English playwright Alan Bennett, which feels like a filmed play – without any cinematic adaptation.
Directed by Nicholas Hytner ("The Madness of King George"), "The History Boys" takes us back to 1983, to a Yorkshire grammar school where a group of rowdy but extremely bright young men are attempting to get into Cambridge and Oxford. To do so, they must receive top grades for three "A-levels" (the English equivalent of high school, but far more comparable to three undergraduate majors, in terms of specificity and depth). They must also pass a rigorous verbal entrance examination, administered by a committee at the "college" of their choice.
At the beginning of the film, the boys all receive the required A-levels. During this, their final semester (called a "term"), three dedicated teachers will prepare them for the required interviews. The film centers almost exclusively around this classroom preparation and a lot of classroom antics, as well as a beloved teacher by the name of Hector (Richard Griffiths, best known as Harry Potter's evil uncle, who does quite a good job here).
Hector is an old school teacher. He has a brilliant understanding of his subject matter – namely poetry and literature – and he drills the boys using theatrical, interactive exercises, even as he warns them against the idolatry of learning, as symbolized by Oxbridge's "cold stones."
"The best moments in reading are when you come across a thought, a word, a feeling that you thought special – particular, to you – and here it is," Hector says, rather thoughtfully, "set down by someone else, a person you'd never met. Maybe even someone long dead. It's as if a hand has come out and taken yours."
Think of an aging, portly Robin Williams in "Dead Poet's Society," coaxing his students to perform old show tunes and scenes from 1940s movies. A gay Robin Williams, that is, because Hector likes to grope his students. Strangely enough, they don't mind at all. They only make jokes about it – even though only one of the boys (Samuel Barnett) is actually gay. Or is it two? Because by the end of the film, Dakin, the class stud (Dominic Cooper), who happens to be sleeping with the school secretary, is very crudely propositioning the new teacher – an Oxford graduate named Irwin (Stephen Campbell Moore), who also happens to be gay.
Irwin, who's been hired as a foil to Hector, is all about the pragmatics. He encourages the boys to think outside the box, and to impress their examination committees with original arguments – like why Stalin might be good, rather than evil. He also advises them to memorize a few good quotes. Meanwhile, the evil headmaster (Clive Merrison) has been groping the secretary and trying to fire poor Hector for his behavior.
But boys will be boys, of course – especially at a boy's school. At least at this school, where it's all in good fun. For some bizarre reason.
The message behind "The History Boys" is painfully obvious. We're being asked, quite simply, to embrace homosexuality. Rather than the token gay character, however, we have several. Everyone, in fact, seems to be at least a little bit gay, and the line between heterosexuality and homosexuality seems hopeless blurred – just as the boy's characters are confusingly mixed. The problem is that no one can ever claim to embrace sexual abuse, especially of minors – so it's a very poor medium in which to convey this message of "tolerance."
Cinematically, the film simply doesn't work, which is Hytner's fault. The actors all hold themselves as if they're onstage, speaking far too loudly and formally, with awkward pauses as if they're waiting for an audience to laugh. The dialogue is stilted, with the characters each taking turns, as they would in a play. Most of the scenes take place in the classroom, and there is hardly anything to remind us that this is the '80s. The climax is also melodramatic and far too pat.
Then there are the characters. The actors (who all appeared in the stage version) are far too old to be playing the parts of high school boys. Moreover, none act like teenage boys. Nobody talks about girls – ever. Only the gay ones are interested in sex, and obsessively so. Even the heterosexual one is game to give homosexuality a try. Not only that, but they all love singing old show tunes and dancing around the classroom.
Some might say this is England, but I've lived there, and I know better. This is another planet entirely. And frankly, it's not one I'm interested in visiting again.
AUDIENCE: Adults only
DVD EXTRAS:
Documentary
Cast biographies
CAUTIONS:
Drugs/Alcohol: Characters smoke throughout film; one or two characters may drink wine.
Language/Profanity: Numerous obscenities and profanities, many strong.
Sexual Content/Nudity: Numerous references to homosexual acts, including very strong ones.
Violence: Implication that character is killed in road accident, but not shown.