The Last Jedi: A Seriously Fun Chapter in Beloved Star Wars Saga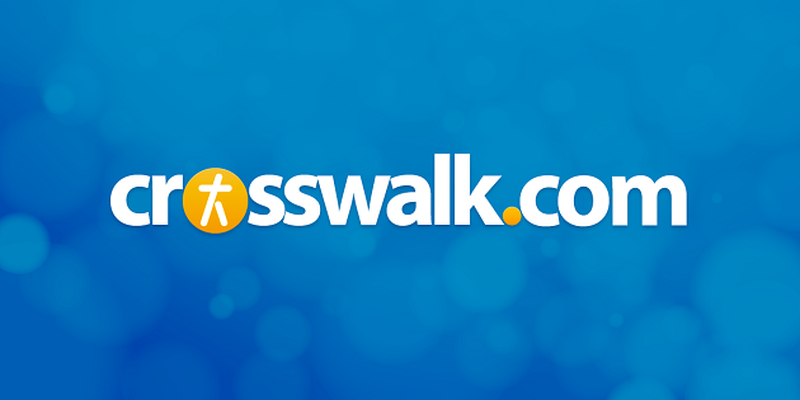 NAMED CROSSWALK.COM'S #8 MOVIE OF 2017!
A triumph of originality, and yet a worthy chapter of the familiar Star Wars saga, The Last Jedi is a satisfying crowd pleaser that combines sobering themes with an outrageously fun adventure. 4 out of 5.
 
Synopsis
Picking up exactly where 2015's The Force Awakens leaves off, The Last Jedi flies forward with the next exciting chapter of everyone's favorite adventure in a galaxy far, far away. The Force-gifted Rey (Daisy Ridley) finds the man, the myth, the legend, Luke Skywalker (Mark Hamill), hoping to convince him to come back to the fight against the evil First Order and perhaps teach her how to use her newly-found powers. She discovers the grumpy Jedi is not what she expected. Meanwhile, Finn (John Boyega), Poe (Oscar Isaac), General Leia (Carrie Fisher) and the remnant of Resistance fighters desperately attempt to escape from the First Order who have tracked down their secret base.
 
What Works?
Writer/director Rian Johnson is a breath of fresh air for the Star Wars universe. There are several plot surprises here that most fans won't see coming. Johnson manages to give all of our main characters satisfying story arcs. The Last Jedi is far less derivative than the first film of this new trilogy, and its many call-outs to the familiar tropes of Star Wars stories play out as fun easter eggs.
While the action sequences are not particularly original, they are well conceived and visually stunning, particularly in the final act of the film (including, hands down, the coolest lightsaber duel ever filmed). Although the full evil of our villains isn't on display in this episode, the film does a good job of reminding us that our heroes are "rebelling" against tyranny and oppression. The Last Jedi certainly isn't a comedy, but it devises several hilarious moments throughout that keep the tension from becoming overbearing. Adam Driver and Daisy Ridley are given some emotionally weighty scenes to showcase their formidable acting chops. Newcomer Rose (Kelly Marie Tran) is the soul of this movie getting some of the best lines both consequential and comedic. And Porgs!
 
What Doesn't?
Most of my complaints about The Last Jedi will seem nit-picky; I found that the story elements I didn't like were simply because I imagined the plot going a bit differently. The middle of this 152-minute film drags a bit and the pacing is a tad inconsistent. There were a couple of times where I felt like some story points were belabored while others were rushed through too quickly. Some of the dialogue and secondary characters are quite cartoonish, especially in the first half of the film. If you aren't familiar with the Star Wars universe, this is not the place to start, as the film doesn't work well if you haven't seen The Force Awakens. A couple of scenes involving otherworldly creatures are a bit cringeworthy. Unlike Marvel's "cinematic universe" films, Star Wars movies under the Disney banner haven't quite escaped their "story-by-committee" feel.
 
Christian Worldview Elements / Spiritual Themes
Those who are familiar with Star Wars will recognize the familiar use of the magical "Force" that serves as a kind of religion to many that gives some characters the equivalent of super powers. All the typical mystical Taoist elements are on display. But these elements are a small side note sprinkled among the larger themes of hope, sacrifice, and saving/protecting what we love for a greater good. Although the film fearlessly explores the flaws and failings of our heroes, good-vs-evil is a notion that is both debated and presented quite clearly in The Last Jedi. There is a strong sense here that the redemption of fallen people is possible. Last Jedi showcases the idea that normal, everyday people from the edge of nowhere can become extraordinarily courageous when circumstances require.
 
CAUTIONS (may contain spoilers)
MPAA Rating: PG-13 (for sequences of sci-fi action and violence
Language/Profanity: 

Three or four mild curse words uttered in moments of anger or stress

.
Sexuality/Nudity: Some very minor innuendo in one expositional scene that is mostly action; one scene of awkward male shirtlessness; one character milks a large mammalian sea creature and drinks the milk.
Violence/Frightening/Intense: 

Plenty of battles in the continuing space wars with lots of spaceships destroying one another, many hundreds of people condemned to off-screen deaths. Several scenes of mostly bloodless close quarter combat with laser swords and guns. One character cut in half; another chopped to pieces off screen, still another with some nasty looking scars. Lots of peril, chases and escape sequences. A quick scene of extreme psychological torture

. Some animals which are raced for sport are mistreated by their captors.
Drugs/Alcohol: 

One sequence takes place in a casino with several bars. Patrons are seen drinking and being served what we presume are alcoholic drinks while gambling

.
 
The Bottom Line
RECOMMENDED FOR: Most fans of Star Wars and similar sci-fi adventures will find something to enjoy here. Most kids will love it and most parents will be pleased with the noble themes and generally clean content.
NOT RECOMMENDED FOR: People who don't enjoy Star Wars or spending time with these characters. Fans of more seriously-minded science fiction or those who aren't fond of space adventures.
Star Wars: The Last Jedi, directed by Rian Johnson, opens in theaters December 15, 2017. It runs 152 minutes and stars Mark Hamill, Daisy Ridley, Adam Driver, Oscar Isaac, Domhnall Gleeson, Benicio Del Toro, Gwendoline Christie, Carrie Fisher, John Boyega, Laura Dern and Lupita Nyong'o. Watch the trailer for Star Wars: The Last Jedi here.
 
Stephen McGarvey is the Executive Editor and Editorial Brand Manager for Salem Web Network and the co-host of ChristianMovieReviews.com & CrosswalkMovies.com's Video Movie Reviews.
Publication date: December 15, 2017
Image courtesy: ©WaltDisneyPictures