Stephanie Daley Takes a Hard Look at Teen Pregnancy
Annabelle Robertson

Crosswalk.com Contributing Writer

Updated

Apr 30, 2013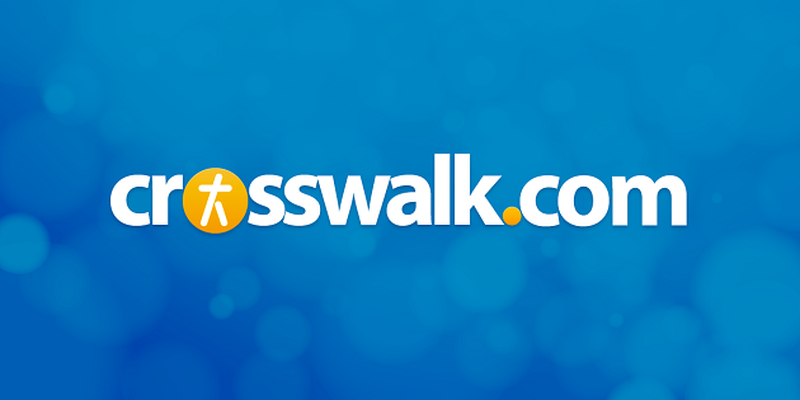 DVD Release Date: September 4, 2007
Theatrical Release Date: April 27, 2007 (wide)
Rating: R (for disturbing material involving teen pregnancy, sexual content and language)
Genre: Drama
Run Time: 99 min.
Director: Hilary Brougher
Actors: Tilda Swinton, Amber Tamblyn, Timothy Hutton, Melissa Leo, Jim Gaffigan, Denis O'Hare, Halley Feiffer, John Ellison Conlee, Neal Huff, Trisha LaFache, Kel O'Neill
After 16-year-old Stephanie Daley (Amber Tamblyn, of TV's "Joan of Arcadia") collapses in the snow during a class ski trip, she is taken to the hospital, where doctors inform her parents that Stephanie has recently given birth. The baby, which Stephanie claims was stillborn, is soon found nearby.
Under a deluge of media, Stephanie returns home to their small town with her church-going but alienated parents. There, they learn that murder charges have been filed against Stephanie by the district attorney's office. Lydie Crane (Tilda Swinton), a forensic psychologist, is hired by the prosecutor to uncover the truth about Stephanie's mental state. The two begin meeting for long discussions, during which the story unfolds via flashbacks. In particular, we learn that Stephanie was seduced by an older boy who never saw her again. She continues to insist that she never knew she was pregnant.
Married to Paul (Timothy Hutton), Lydie is also pregnant and grappling with her own acute distress. After giving birth to a stillborn baby the previous year, which Lydie refused to memorialize, her marriage began to deteriorate. Now, Lydie suspects that Paul is cheating. Naturally, she's also worried about this pregnancy proceeding normally.
Eventually, in a surprising final scene, we learn the truth about Stephanie's pregnancy. And although the story is not tidily summed up, it thankfully ends on a vague note of optimism.
The writing, directing and acting in this film are all outstanding, and it is not surprising that it has won numerous awards from independent film festivals. Those looking for a fast-paced courtroom drama will be disappointed, but those who bear the somewhat lagging pace and dial into the dominant female points of view (a rarity in film today, even independent ones) will certainly appreciate the many merits of this unique film.
Public service announcements in the DVD extras appear to link Stephanie Daley to Planned Parenthood. However, its message against teen pregnancy is nevertheless strong. In a sex education class, the students are told, "The only sure way to avoid pregnancy is abstinence." Stephanie insists, during an English class on The Scarlett Letter, that "it's harder to live a lie than tell the truth and be punished for it." And then, of course, there is Stephanie's gut-wrenching labor and delivery scene. All serve as powerful arguments against teenage sex.
We also see some of the dangers that young girls face in social situations, as well as the emotional path (or one, anyway) that leads to pregnancy. Stephanie's seduction begins innocently enough, but is actually quite brutal, from an emotional perspective. And at home, Stephanie's parents appear to have it together. But they are emotionally disconnected from each other and their daughter.
Two church scenes impart positive spiritual messages. In one, a female preacher talks about the current trend of urging everyone to be a leader, rather than a follower who submits. "We are trying to replace God. Follow God and you lead," she says, during one sermon.
This film could have easily been melodramatic, which would have relegated it to an "After School Special." Instead, it offers an excellent character study and a glimpse into the world of teenage pregnancy—with a powerful message about why it should be avoided at all cost.
AUDIENCE: Adults and mature teens
DVD EXTRAS:
Audio Commentary with director Hilary Brougher, star Amber Tamblyn & cinematographer David Morrison
Audio commentary with producers Lynette Howell, Samara Koffler & Jen Roskind
"The Making of Stephanie Daley" documentary featurette
Deleted Scenes
Trailers
CAUTIONS:
Drugs/Alcohol: Underage teenagers drink beer at a party; one smokes pot, which main character refuses.
Language/Profanity: Less than a dozen obscenities and profanities, a few of which are strong.
Sexual Content/Nudity: Frank discussions/portrayals of pregnancy, including teen pregnancy, and teen sex; brief shot of a woman using the bathroom; younger sister announces that older sister wants the house to herself so she can f—her boyfriend; high school graduate seduces young teen girl.
Violence: Young character falls onto snow, bleeding; later, she miscarries while seated on a toilet (baby is not shown); brief but violent dodge ball exchange between two female students; character cuts her hand on a glass after someone drives by her home and shouts mocking insults.