Sorkin's Script Gives Steve Jobs Its Byte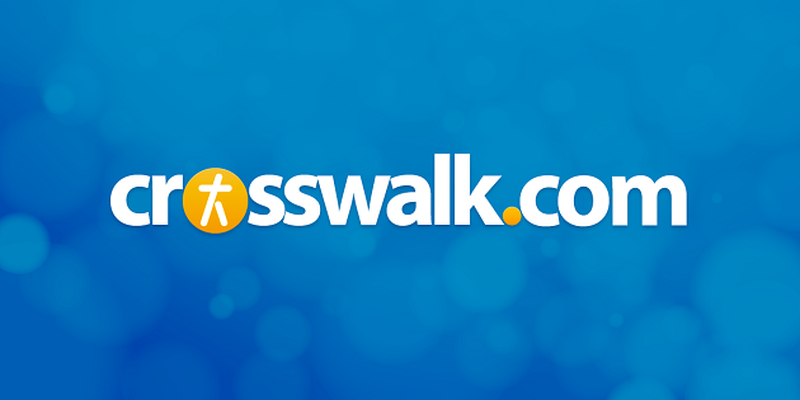 DVD Release Date: February 16, 2016
Theatrical Release Date: October 23, 2015
Rating: R (for language)
Genre: Drama
Run Time: 122 min.
Director: Danny Boyle
Cast: Michael Fassbender, Kate Winslet, Jeff Daniels, Seth Rogen, Katherine Waterston, Michael Stuhlbarg, Ripley Sobo, Mackenzie Moss, Perla Haney-Jardine
Steve Jobs, the film about the co-founder of Apple, has all of the elements to be one of the year's best movies. An Oscar-winning director in Danny Boyle (Slumdog Millionaire), a lead actor who starred in a recent Best Picture winner (Michael Fassbender, from 12 Years a Slave) and a script from Aaron Sorkin (A Few Good Men, Moneyball, The Social Network).
Often a lead paragraph like the one above is a set-up for a "what went wrong?" review, but in the case of the remarkable Steve Jobs, the finished film is consistently riveting and surprisingly moral.
Adapting the Walter Isaacson book of the same name, Sorkin has divided Steve Jobs into three sections built around individual product launches: the Macintosh in 1984, the NeXT computer in 1988 and the iMac in 1998. Yet for all of the product talk spewed in the run-up to each unveiling, Steve Jobs is less about computer circuitry than it is about the human heart. Behind all the busy dialogue lies a simple truth: When computers malfunction, they can be repaired, upgraded or replaced. Heart repair—or, to use a very rough computer analogy, fixing the CPU of an aging model—isn't so easy.
The irony is spelled out early in the first segment. Ahead of the Macintosh launch, Jobs is furious with his engineer, Andy Hertzfeld (Michael Stuhlbarg, Hugo), who can't get the computer to say "Hello." That gimmick was key to distinguishing the Mac from its competitors, so Jobs's frustration at the situation is justifiable. His demands that the glitch be fixed before the curtain rises are not, pushing Hertzfeld to the edge.
"You had three weeks" to get the launch right, Jobs tells Hertzfeld. "The universe was created in a third of that time!"
"Well, someday you'll have to tell us how you did it," Hertzfeld responds.
Jobs's God complex is made clear in other ways during the film, from his comment that "the very nature of people is something to be overcome" (as though Jobs was capable of such) to an ex-girlfriend telling Jobs that "things don't become so because you say so." But if Jobs had a God complex, he forgot the part about love and mercy. The appearance of Jobs's old flame, Chrisann (Katherine Waterston, Inherent Vice), with a daughter, Lisa (played by different actresses in each of the film's three acts), reveals the extent of Jobs's heartlessness: He refuses to acknowledge that he is Lisa's father, belittles Chrisann and won't budge in paying more than a pittance in child support.
Jobs's personal troubles dog him throughout the film as he tries to get a handle on his numerous, sometimes self-inflicted, professional problems. He's fallen out with Apple co-founder Steve Wozniak (Seth Rogen, The Green Hornet), who will be a thorn in the side of Jobs throughout the film, insisting that Jobs use product launches to acknowledge the company employees behind the Apple II. That product helped define the company in the years prior to the Mac launch, but it represented the past to Jobs, who was eager to leave it behind. So Jobs repeatedly refuses to acknowledge the Apple II team from the stage during his new-product unveilings. Also in the wings backstage is former Apple CEO John Scully (Jeff Daniels, The Martian), who would lead the ouster of Jobs from Apple, only to see the company bring Jobs back later and show Scully the door.
Were Steve Jobs only to show its titular character barking at Chrisann and his employees, it would be hard to take. That's something Sorkin understands, so he has Jobs in each segment play off Apple's marketing director, Joanna Hoffman (Kate Winslet, Divergent). As Jobs struggles with his development team, presentation logistics and the suppressed prospect that he has parental obligations to Lisa, Hoffman plays the role of sounding board for his rants.
Like all of the other performers in Steve Jobs, Winslet rises to the challenge. Completely deglamorized for the role, Winslet gives Hoffman a tenderness that, at crucial moments, overcomes her enduring willingness to accommodate her boss's litany of requests and demands. If Jobs is a tyrant and Wozniak and Hertzfeld his weary, resigned challengers, Hoffman is the person who most successfully appeals to Jobs's conscience. It's not an easy job, especially because Jobs can see through her attempts to deflect his constant displeasure. But it's Joanna who best parries Jobs's incessant accusations of disappointment and betrayal at those who surround him, and who, especially in the movie's most emotional scene late in the third act, helps him see how he's alienated those who need him most.
Boyle gives each of the film's segments a different visual look while keeping everything moving along effortlessly. Two hours (and two minutes) breeze by, culminating in a moment of moral awakening that some have criticized as out of keeping with the rest of the story. Indeed, the moment could come across as the kind of feel-good ending only found in a Hollywood script, not in a warts-and-all-biography. But the payoff is tremendously satisfying. No, the movie doesn't turn Jobs into a good friend and a great father in an instant, but it gives a strong indication that Jobs's eyes have been opened to something he could not see earlier, or wouldn't allow himself to see. In the film's closing moments, Jobs, who has talked throughout the film like he's a victim more than a victimizer, looks, at last, like a man freed from the things that have held him back in that area. It's the scene that takes Steve Jobs from an expertly constructed machine to something more personal and moving.
But even if that moment doesn't bring the film home for you, the rest of it is so superbly crafted that it's hard to dwell on any slight deficiencies. In reaching back to that opening segment of Steve Jobs, this is a film that will, to borrow a well-known phrase from an earlier film, have you at "Hello."
CAUTIONS (may contain spoilers):
Language/Profanity: "god-amn"; multiple "f" words; an angry comment about feeling "sodomized"; "where the hell"; "d-ck"; "holy s-it"; "as-h-le"
Drinking/Smoking/Drugs: A character asks, "Will I have to drop acid?"; wine drinking in the morning; Bob Dylan's "Everybody Must Get Stoned" plays on the soundtrack
Sex/Nudity: Chrisann says Jobs has accused her of sleeping with 28% of the men in America; Jobs asks Hoffman, "Why haven't we ever slept together?" and she responds, "We are not in love"
Violence/Crime: A threat to kill Chrisann
Religion/Morals/Marriage: Jobs denies paternity of a woman's child and refuses to give her any more than minimal child support, even as the mother/child go on welfare; Jobs says God created the universe in a third of the time it would take for a certain Apple system fix; Jobs says God sent his Son on a suicide mission but that we love him anyway because he gave us trees; Jobs is haunted by having been adopted; a comment about a "deal with the devil"; "speak of the devil's chief engineer"
Publication date: October 22, 2015