Storks Delivers Sweet - if Silly - Comedy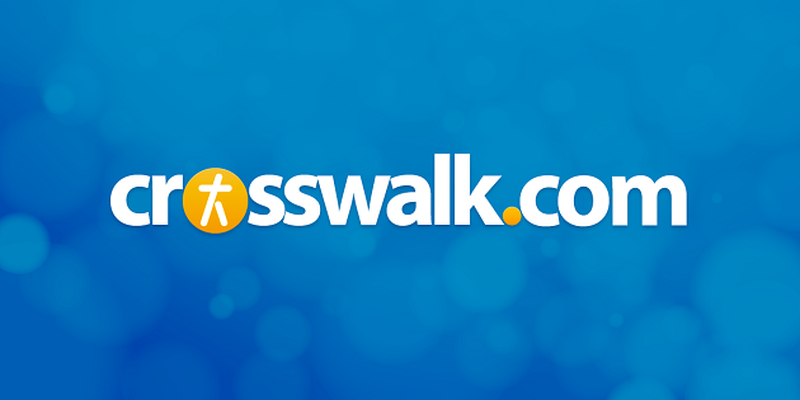 While Storks doesn't soar to any great comedic heights, it still manages to deliver a healthy lesson on the importance of family, friendship, and perseverance. 3.5 out of 5.
 
Synopsis
For generations, storks delivered babies into the arms of hopeful parents. After years of backbreaking labor, head stork Hunter (Kelsey Grammer) has decided to transition out of babies and into package delivery. Junior (Andy Samberg), the company's top delivery bird, is thrilled to discover this means he'll become the new boss. Unfortunately, to get the coveted position he'll have to fire the orphan Tulip, a human girl who's worked for the company ever since she lost her baby-beacon. When the two of them accidentally "create" a baby, they set out together on one last delivery in the hopes their mistake will go unnoticed. Needless to say, all matter of mischief ensues as these unlikely friends discover what it truly means to be a family.
 
What Works?
Storks would be a rather forgettable movie if not for stellar voice acting. The film has assembled an impressive cast of celebrities which include the likes of Samberg, Grammer, Keegan-Michael Key and Jordan Peele, all of whom attack their roles with sheer delight. Key and Peele in particular shine as the leaders of a spastic wolf pack who become smitten with a human baby, and it's a shame their characters didn't get more screen time. Storks further capitalizes by taking advantage of the natural humor surrounding newborn babies. One rather noteworthy scene depicts Tulip and Junior arguing over who will stay up with the fussy baby, an experience which will have most parents snorting with laughter. All things considered, Storks succeeds at being a fun, refreshing film, if not entirely coherent.
 
What Doesn't?
Sadly, despite the animated premise, Storks might not be the best movie for children. There's nothing scary, vulgar, or overtly sexual about the film, it's just that the tone is primed more for adults than it is for children. The dialogue, pace and story bounce off the walls like an over-caffeinated twelve year old, and it's hard to imagine any youngster sitting through the entire movie without a little restless squirming. Worst of all is Pigeon Toady (Stephen Kramer Glickman), a character set up to be the villain but who only succeeds in becoming so dull and obnoxious it's actually hard to watch.
 
Christian Worldview Elements / Spiritual Themes
While Storks never touches on anything overtly Christian, it does contain several messages about the importance of family. A side-story within the movie follows a lonely little boy named Nate, who wants a baby brother to play with since his parents are always working. His attempts at writing to the storks ultimately help the family reconnect, sending the powerful message that our society needs to put down our phones and spend time with the people who matter. As for Tulip, her search for parents helps frame a nice lesson about adoption, specifically how a family can be the people who take you in and love you as their own. It's all rather touching, with a moral Christian viewers can certainly get behind.
 
CAUTIONS (may contain spoilers)
MPAA Rating: PG for slapstick action and veiled adult humor 
Language/Profanity: Squeaky clean.
Sexuality/Nudity: This being a movie about babies, there are a few jokes about where children come from. Some minor references to 'other ways to make babies,' but never anything overt. Parents are shown sleeping in a bed fully clothed; Pigeon Toady insist that a goose is his girlfriend; two birds are shown in a steam room but are wearing towels; one bird's towel is blown away but everything is pixelated out; two wolves claim they are in love with a baby; a naked baby bottom is seen; lesbian and gay couples are briefly shown in a montage of parents.
Violence/Frightening/Intense: A lot of slapstick humor. Junior's wing is dislocated, a planet explodes in Junior's mind, boss Hunter likes to physically abuse small birds as a "power move," house demolition, wolves claim they will devour a baby, Tulip crashes several vehicles, a penguin is eaten by a walrus, a character falls off a mountain in a giant robot, a penguin is stabbed with a fork.
Drugs/Alcohol: None.
 
The Bottom Line
RECOMMENDED FOR: Parents, older children, families, expecting couples, Andy Samberg fans, anyone looking for an easy laugh, people who like to say "aww" around babies.
NOT RECOMMENDED FOR: Singles, young children,corporate leaders, those who suffer from ornithophobia.
Storks, directed by Nicholas Stoller and Doug Sweetland, opened in theaters September 23, 2016; available for home viewing Decebmer 20, 2016. It runs 89 minutes and stars Andy Samberg, Katie Crown, Kelsey Grammer, Jennifer Aniston, Ty Burrell, Keegan-Michael Key and Jordan Peele. Watch the trailer for Storks here.
 
Ryan Duncan is Entertainment Editor for Crosswalk.com.
Publication date: September 23, 2016