"Street Kings" Is a Royal Waste of Time
Christian Hamaker

Crosswalk.com Contributing Writer

2008

11 Apr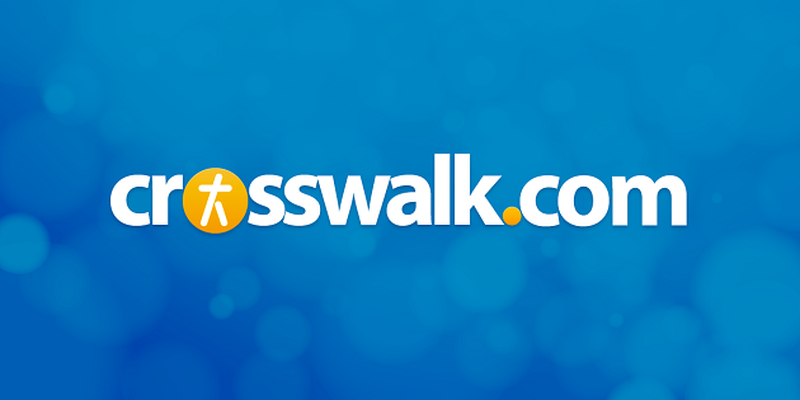 Release Date: April 11, 2008
Rating: R (for strong violence and pervasive language)
Genre: Drama, Crime/Gangster
Run Time: 109 min.
Director: David Ayer
Actors: Keanu Reeves, Forest Whitaker, Hugh Laurie, Chris Evans, Cedric the Entertainer, Terry Crews, Naomi Harris, Common, Jay Mohr

In literary circles, James Ellroy is well regarded. In Hollywood, his star has dimmed considerably.
Ellroy made his first big impression on the movie scene with the 1997 adaptation of his novel L.A. Confidential, a stylish, well-acted film in which a good-hearted cop (Russell Crowe) exposes police corruption. The film, although seedy in its subject matter, was widely praised, and it was nominated for nine Academy Awards, winning two, including Best Supporting Actress for Kim Basinger.
In 2006, another Elloy novel, The Black Dahlia, was brought to the screen by director Brian De Palma, but the critical reception this time was toxic—a wild contrast to the positive critical consensus around L.A. Confidential. Dumped with no legitimate press screenings by the studio behind Dahlia, the film flopped badly despite the presence of Scarlett Johansson and Hilary Swank in key roles. The film's few passionate defenders who praised the film's visual style were somewhat appeased when The Black Dahlia scored an Oscar nomination for Vilmos Zsigmond's cinematography, but the veneer of respectability arrived too late to avoid the taint associated with all high-profile financial bombs.
Now comes Street Kings, based on a screenplay co-written by Ellroy. This time, the cinematography and performances are undistinguished, while the film's potentially interesting racial politics never emerge as a major theme. Street Kings is a punishing film that wastes its talent on extensive and excessive shootouts and acts of sadism that have, sadly, become so common on screen that they've lost their power to shock.
Keanu Reeves stars as Tom Ludlow, a detective who's not afraid to go it alone when calling for backup might jeopardize his efforts to rescue enslaved children or take out the bad guys.
Ludlow's tendency to push the boundaries of the law leads him into trouble with internal department investigations. When Captain James Biggs (Hugh Laurie) of internal affairs starts asking questions about Ludlow's actions, Captain Jack Wander (Forest Whitaker) comes to Ludlow's defense. Wander has been tapped for a promotion and can't afford any negative publicity, so he's all too willing to explain away Ludlow's excesses.
As those excesses begin to multiply, Ludlow's problems with internal affairs deepen. He's told that his ex-partner (Terry Crews) has ratted out Ludlow, but after learning of the betrayal, Ludlow makes one final impulsive decision that puts him in his most compromising position yet—at the scene of his ex-partner's death. Determined to clear his name and find the killers of his ex-partner, Ludlow follows a trail of clues that puts him in touch with several shady figures, including Coates (Common) and Scribble (Cedric the Entertainer), to a surprising resolution.
Street Kings does not tap the same noirish vein of L.A. Confidential, nor does it approach the visual grandeur of The Black Dahlia. Cinematically dull, the film tries to compensate with numerous acts of excessive violence. Ludlow's motives are poorly fleshed out—he goes from solitary rebel to compassionate defender of widows in no time, thanks to a hastily explained bit of back story that comes across as too convenient—and an attempt at a romantic interest fizzles badly.
What's left? Several scenes of sadistic violence, which open and close the film, and much of what comes in between. The film's mystery is drawn out and ultimately not too surprising. The only remaining question is how so many talented actors and writers produced this tedious, ugly film.
Questions? Comments? Contact the writer at crosswalkchristian@earthlink.net.

CAUTIONS:
Language/Profanity: Lord's name taken in vain; excessive profanity; sexual taunts.
Drugs/Alcohol: Vodka consumption, sometimes while driving.
Sex/Nudity: Some kissing; woman in a bikini swimsuit; verbal reference to adultery.
Violence: Machine-gunning of victims; other gun violence and killing; shooting victim shown in a pool of his own blood; taunt about suicide; buried corpses are shown; other forms of bodily harm.
Crime: Police corruption.