Strong Themes Save The Tale of Despereaux
Christian Hamaker

Crosswalk.com Contributing Writer

Updated

Apr 02, 2009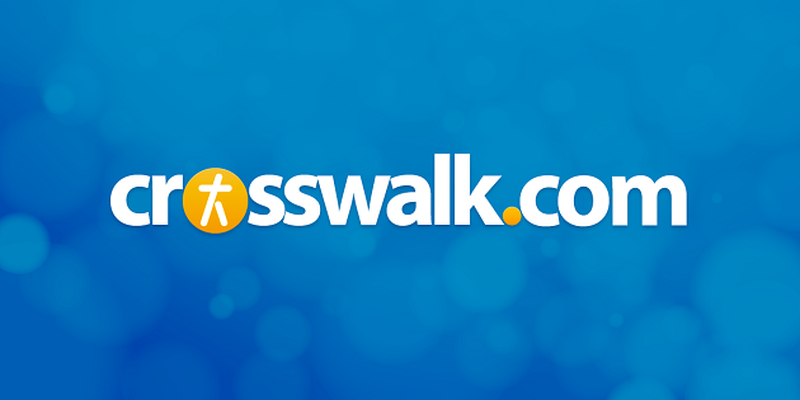 DVD Release Date: April 7, 2009
Theatrical Release Date: December 19, 2008
Rating: G
Genre: Adventure, Animation, Kids/Family
Run Time: 94 min.
Director: Sam Fell and Robert Stevenhagen
Voices by: Matthew Broderick, Dustin Hoffman, Emma Watson, Tracey Ullman, Kevin Kline, William H. Macy, Stanley Tucci

Parents, if you want your children to learn about justice, honor and telling the truth, you could do a lot worse than to take them to The Tale of Despereaux, a cluttered but enjoyable adaptation of Kate DiCamillo's (Because of Winn-Dixie) charming book of the same name.

Despereaux is, in one sense, the story of a tiny mouse with large ears and a love of books, but it's also much more. It's the story of a princess (Emma Watson) who can't free herself from the sadness that surrounds her. It's the story of a rat, Roscuro (Dustin Hoffman), who doesn't scurry from sunlight but seeks it out. And it's the story of a girl, Miggery Sow (Tracey Ullman), who dreams of working in the king's castle. Although these separate story threads are enjoyable on their own, the film works hard—struggles, even—to bring them together into a cohesive whole. However, these problems can be forgiven in light of the film's pleasant spirit and admirable themes.
Unlike DiCamillo's novel, the film begins with the story of Roscuro, a rat who loves the light.
Despereaux Tilling is then introduced as an undersized mouse with oversized ears, but one who never learned that mice are supposed to cower in fear. This worries his parents, who explain, "You can't be a mouse if you don't learn to be afraid." He fearlessly steals cheese from mousetraps. He draws a picture of a cat in his notebook ("He named it Fluffy," says his father, worryingly.), and rather than eat the glue and paper pages from books, Despereaux has a talent for reading the words and stories on the page.
Inspired by those stories, Despereaux sets out to liberate Princess Pea. He speaks to the princess—another violation of mouse rules—but is discovered in the act, and is put on trial before the Mouse Council, which banishes Despereaux to Ratworld, but not before Despereaux promises to follow through on his promise to free the princess. To do that, he'll need the help of Roscuro.
We also meet Miggery Sow, a farmhand who shovels slop for pigs but longs to work in the king's castle. Through the cruel intentions of others, she winds up where she's always wanted to be—as a servant to Princess Pea. Her fleeting devotion to the princess is part of a larger story involving her heritage—as noted earlier, there are a lot of characters and storylines jumbled together in The Tale of Despereaux.
So what's to like? For starters, the title character is admirable in his willingness to help others, and in the way he carries out his ideas of what it means to be "a gentleman." He's also not afraid to be different, nor is Roscuro. The film has a message about the dangers of nonconformity, but that nonconformity is more about acceptance of personal talent and physical appearance than it is about flouting moral guidelines. The "rules" that Despereaux breaks are not well explained by any of those who have authority over him, so younger viewers looking for ammunition in the film to defy the authority figures in their own lives will be disappointed (unless those authority figures have done as poor a job of explaining their guidelines as have Despereaux's parents, and the mouse council).
More open-ended is a question posed by the story's narrator, who asks, "What happens when you make something illegal that is just part of the natural world?" Older children may wonder how this question relates to things like drugs and sexuality, so parents should be prepared to discuss those issues should they come up. But the film's target audience is probably a bit too young to make such connections.
The film also raises questions about why a creature of darkness would literally be drawn to the light, and about what it means to be honorable, chivalrous, and gentlemanly. It also demonstrates the liberating power of forgiveness offered and received. (The narrator's late comment suggesting that the events in the film might have been attributable to "good luck" is unfortunate and works against what the story suggests up until that point.)
The Tale of Despereaux is fitfully delightful, and should satisfy most family audiences. It's not a perfect movie, and it departs from DiCamillo's book in some important ways. But overall, the story's power translates well enough for the movie to be recommended.

Questions? Concerns? Contact the writer at crosswalkchristian@verizon.net.
CAUTIONS:
Smoking/Drinking: None.
Language/Profanity: None.
Sex/Nudity: None.
Violence: Knights try to kill rats; a cat attacks Despereaux, and some rodents; in Ratworld, a rat floats along a river in what appears to be a human skull; a tale featuring a dragon comes to life as Despereaux reads the words on the page; knights engage in swordplay; Despereaux is thrown against a wall; a chef's foot is pierced as a way of getting his attention; a rat falls from a height and, unseen, is devoured by a cat.