Stronger an Unflinching Testimony to the Power of Hope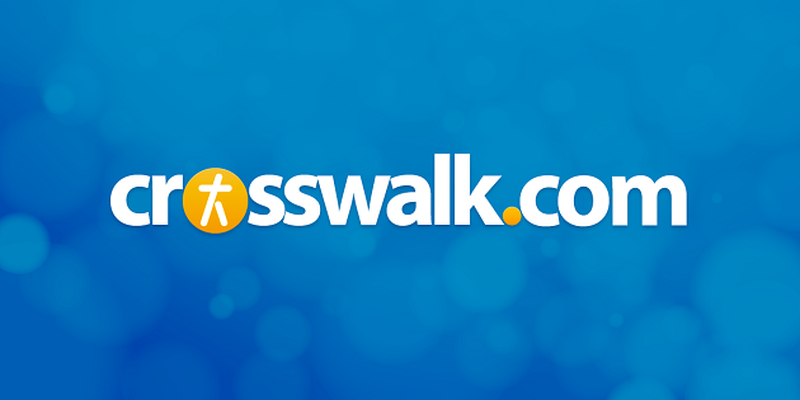 A real-life story that actually feels like real life, Stronger is an unflinching look at Jeff Bauman—an ordinary man injured in the 2013 Boston Marathon bombing who became a symbol of hope to his city. A gritty testimony to the power of hope and the dignity of a regular Joe just trying to stay Boston Strong. 3.5 out of 5.
 
Synopsis
Jeff Bauman (Jake Gyllenhaal) is a likeable guy who doesn't have much else going for him. In a bid to win back his former girlfriend, Erin (Tatiana Maslany), Jeff stations himself at the finish line of the 2013 Boston Marathon. Before he has the chance to cheer for Erin, a bomb blows off both his legs and changes both their lives forever. Stronger follows Jeff and Erin through the long, painful days that followed the bombing and how crisis can tear people apart—or make them Stronger.
 
What Works?
The look and feel—even the ambient noise—are spot on. Stronger almost feels like a documentary. This is no uplifting montage of rehab scenes set to an inspirational soundtrack. Nothing is prettified: the surroundings, the language, and the pain (emotional and physical) are all raw and uncensored. Director David Gordon Green set up some shots so perfectly that they tell multiple layers of story, all the while drawing us in to the emotional core of the scene.  
The fact that Jeff, a man in his late twenties, still lives with his mom tells us something about him. He can't quite get it together at work, in his love life, or in his recovery. Still, you have to love a guy whose response to learning he's lost both his legs is to reference Lt. Dan from Forrest Gump. Gyllenhaal's puppy dog eyes and grim expressions have us rooting for Jeff even when he's whiny and self-destructive.
I can't say I liked Miranda Richardson's portrayal of Jeff's mother, Patty, but if she was going for desperate, drunk, and co-dependent, she nailed it. Patty never stops talking, as if her words will keep out the pain. She means well, bless her. But she's not exactly fun to be around.
 
What Doesn't?
The chaos of Team Bauman sometimes made it hard to follow what was going on, which may have been the point? While Jeff's flashbacks to the bombing offer a glimpse of his emotional trauma, this aspect of his injury is only hinted at. I'd have liked more attention paid to his injured spirit and apparent emotional recovery.
 
Christian Worldview Elements / Spiritual Themes
It's not about you. While Jeff was understandably focused on his personal situation, the city of Boston and people around the world looked to him as a symbol of hope and strength. It's a reminder that none of us knows who is watching, or how God can use the struggles in our lives to inspire someone else.
 
CAUTIONS (may contain spoilers)
 
MPAA Rating: Rated R for language throughout, some graphic injury images, and brief sexuality/nudity.
Language/Profanity: Jeff and his friends/family are a foul-mouthed bunch; f-bombs fly along with every other popular profanity; the name of Jesus is used as a curse multiple times; in addition there are anatomical references (pu*** and the like) and sexually-oriented slurs (fa**ot, homo).
Sexuality/Nudity: Several shots of Jeff in his underwear and one of him lying in a bathtub (the shower spray blurs the explicit area, but not much). A sex scene that's several minutes long is artistically portrayed with soft out-of-focus body parts and romantic music, but glimpses of male and female nudity can be had. Older women mistake noise coming from a bedroom as masturbation. An unmarried couple moves in together. See above for sexually explicit language.
Violence/Frightening/Intense: Scenes from the bombing are graphic and gory, but watching medical staff remove the tube from Jeff's throat was worse. There's a lot of shouting; Bauman and friends seem to only have one volume. Some moments of PTSD. A few choice words lead to a bar fight. 
Drugs/Alcohol: These people are never more than an arm's reach away from a beer, regardless of the time of day. In one scene several men take drugs and get high; they attempt to (sort of) drive while intoxicated.
 
The Bottom Line
RECOMMENDED FOR: Anyone brave enough to watch a brutally honest story about surviving a tragedy (hang in there; it's not a spoiler to say there is a happy ending).
NOT RECOMMENDED FOR: Viewers who will be upset by foul language or excessive drinking.
Stronger, directed by David Gordon Green, opened in theaters September 22, 2017; available for home viewing December 19, 2017. It runs 116 minutes and stars Jake Gyllenhaal, Tatiana Maslany and Miranda Richardson. Watch the trailer for Stronger here.
 
Susan Ellingburg spends most days helping to create amazing live events and most nights at the movies, at rehearsals, or performing with vocal ensembles in the Dallas area. This leaves very little time for cleaning house. A natural-born Texan, Susan loves all things British, Sunday afternoon naps, cozy mysteries, traveling with friends, and cooking like a Food Network star (minus the camera crew).
Publication date: September 22, 2017
Image courtesy: ©Lionsgate/Roadside