Unequal Storylines Don't Add Up in Suburbicon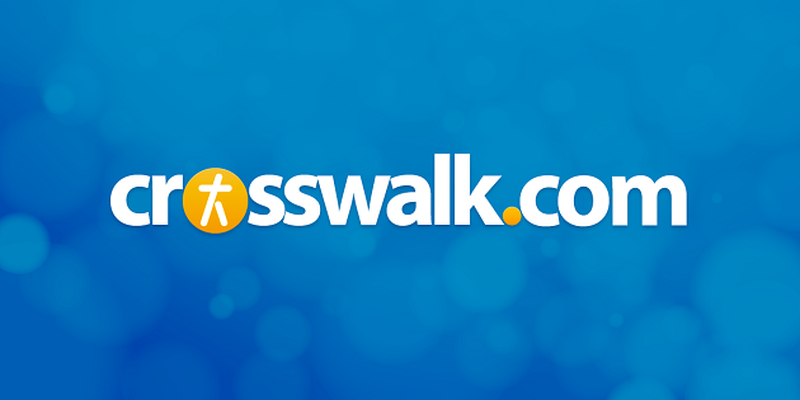 A one-dimensional take on the dark underbelly of suburban culture, this story, written by the Coen Brothers and directed by George Clooney, is never dull, but leaves you wondering what the point is, and why we're supposed to care. 2.5 out of 5.
 
Synopsis
The town of Suburbicon is the ideal place to live—if you're white. One glimpse at the black woman, Mrs. Meyers (Karima Westbrook), who's moved into the neighborhood and the upstanding citizens of Suburbicon are exposed as much less than perfect, despite the plastic-happy exterior they exhibit. Gardner Lodge (Matt Damon) and his wife, Rose (Julianne Moore), don't have to look beyond their own home to find problems. Two men enter the Lodge house one night and chloroform the couple, along with their son Nicky (Noah Jupe) and Rose's twin sister, Margaret (also played by Moore). The incident proves fatal for Gardner's wife, but Lodge moves past the grieving stage rather quickly, taking up with Margaret and making plans to head for Aruba once Rose's insurance pays out. There's just one problem: Nicky has caught on to his dad's plans. Forced to play a role, he enlists his uncle (Gary Basaraba) in finding a way to extricate himself from his dad's scheme.
 
What Works?
Though thin, the storyline involving the devious plan of Gardner Lodge is well played by Damon and even more so by Moore, who was also a bright spot in another disappointment from earlier this year: the underwhelming Kingsman: The Golden Circle. Robert Elswit's cinematography and Alexandre Desplat's score make the troubling story more tolerable than it otherwise would be.
 
What Doesn't?
The storyline about racism in Suburbicon never meshes with the story happening within the Lodge home. The film periodically shows the escalating racial violence directed toward the Meyers family, but that storyline feels like an afterthought rather than an integral element of the underbelly of Suburbicon.
 
Christian Worldview Elements / Spiritual Themes
Characters say they can do things with "God's help." Scripture is recited during a funeral, and Nicky is encouraged to pray to his deceased mom. Asked whether Rose went to heaven, Nicky replies, "I guess." Nicky's aunt explains to Nicky who St. Patrick is. Gardner is mistaken for a Jew, and he replies that he's Episcopalian. A man seeks guidance from a priest. A boy is threatened and told he'll become the "littlest angel in heaven."
 
CAUTIONS (may contain spoilers)
MPAA Rating: R for violence, language and some sexuality
Language/Profanity: Lord's name taken in vain; several uses of foul language, including the f-word; racial epithets.
Sexuality/Nudity: A boy hears noises coming from another room and walks in to discover his dad spanking a woman; a boy is seen in a tub, but nothing is visible below the water's surface; Gardner and Margaret lay in bed talking, and she rolls on top of him and kisses him; a detective asks Margaret if she's sleeping with Gardner.
Violence/Frightening/Intense: A car crash; a car is fire-bombed; a family is assaulted, and the wife dies from injuries; a man is punched; a corpse is shown; a man swipes at a boy with a knife, and the boy is forced to take part in his dad's criminal plans; a gun is fired through a bed mattress.
Drugs/Alcohol: Some drinking.
 
The Bottom Line
RECOMMENDED FOR: Coen Brothers fans may be interested in seeing what Clooney and writer Grant Heslov have done with the brothers' original story from the 1980s, written shortly after their debut film, Blood Simple.
NOT RECOMMENDED FOR: Clooney fans, hoping for something of the same caliber as the Clooney-directed Good Night and Good Luck, may not be able to resist checking out Suburbicon, but they'll find it's another discouraging entry in the Clooney-as-director canon, joining titles such as Monuments Men, The Ides of March, Confessions of a Dangerous Mind and Leatherheads. This one falls short of good, not to mention great.
Suburbicon, directed by George Clooney, opens in theaters October 27, 2017. It runs 104 minutes and stars Matt Damon, Julianne Moore, Noah Jupe, Gary Basaraba, Karima Westbrook, Oscar Isaac and Tony Espinosa. Watch the trailer for Suburbicon here.
 
Christian Hamaker brings a background in both Religion (M.A., Reformed Theological Seminary) and Film/Popular Culture (B.A., Virginia Tech) to his reviews. He still has a collection of more than 100 laserdiscs, and for DVDs patronizes the local library. Streaming? What is this "streaming" of which you speak? He'll figure it out someday. Until then, his preferred viewing venue is a movie theater. Christian is happily married to Sarah, a parent coach and author of Hired@Home and Ending Sibling Rivalry.
Publication date: August 26, 2017
Image courtesy: ©Paramount