Surfwise Looks at the "First Family of Surfing"
Annabelle Robertson

Crosswalk.com Contributing Writer

Updated

Aug 01, 2008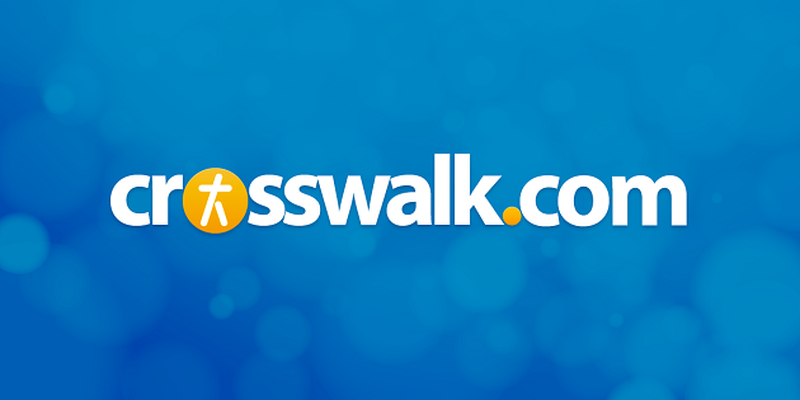 DVD Release Date: July 29, 2008
Theatrical Release Date: May 9, 2008
Rating: R (for profanity and adult themes)
Genre: Documentary
Run Time: 93 min.
Director: Doug Pray
Starring: Dorian Paskowitz, Juliette Paskowitz, Israel Paskowitz, Jonathan Paskowitz, David Paskowitz

EDITOR'S NOTE: The following review contains discussion of adult subject matter that is not appropriate for young readers. Parents, please exercise caution.
The New York Times dubbed them "the first family of surfing," in one of many media articles and television pieces which fawned over the Paskowitz family, a brood of eight boys, one girl and a wife who were forced to live a nomadic existence in a 24-foot camper by their father, Dorian "Doc" Paskowitz.
This documentary by director Doug Pray (Infamy) follows the beginnings of Paskowitz's obsession, which led him to Israel, where he taught beach bums to surf, then back to California, where he attended Stanford Medical School. Unwilling to profit from the sick—but less worried about profiting from his children's misery—Paskowitz married Juliette, a young Mexican who embraced his quirky views about life, sex and health. Together, they created their own world, making babies and chasing waves from one coast to another.
They rarely had money for food, so the children learned to eat gruel and the smallest of fish—everything from the head and eyes to the fins and bones. They slept atop one another like dogs and headed for the waves every morning. Throughout the country, the young surfers and their father won competitions. Eventually, they opened up their own surf camp, which brought the Paskowitzes notoriety outside of the surf crowd.
"When you don't know anything but seven grain cereal, you don't want donuts for breakfast," says one of the children. But as they grew, that scenario changed. As David, the oldest son says, in the opening lines of the film, "When we had nothing, we were in complete cultist bliss. When we started to want something, that's when it hit the fan." That "something" wasn't just donuts. It was schooling, friends, clothing, even adequate food—and freedom from watching their parents have sex every night, an act that all of the kids agree was traumatic.
"We were like small monkeys in a small monkey cage," says one. No wonder. Their father obsesses about primates throughout Surfwise, and believes that humans should imitate them as much as possible. If an ape doesn't eat an apple peel, neither should humans. If they nurse their young for years, so should humans. "When a person takes care of themselves in a way in which other animals take care of themselves, you achieve a state of superior well-being called health," he says, like a mismatched cross between Dr. Spock and Margaret Mead. Along these same lines, Juliette, who speaks about her husband with the worshipful admiration of a sycophantic cult member, brags about how they all kept their anuses "perfectly clean." She also taught her young children the proper etiquette of one-night stands (namely, be sure to say hello when you see them the next day).
Sex is definitely a theme for this couple. Dorian brags about his prowess and refers to promiscuous sexual acts in extremely vulgar terms. A devout Jew who prays to "mother and baby" while wearing a yalmuka—after doing nude calisthenics in front of the cameraman—he has a surprising penchant for blasphemy. "F-ing to me is the word of God," he says, before proclaiming his view that liberated sexuality is the key to a utopian society—and the reason the United States has not achieved such nirvana.
It's a bizarre and shocking, yet strangely fascinating documentary, about a narcissistic, controlling and charismatic man and the ongoing effects on his large family. Using news photos and clips, Pray manages to convey why people were so enamored with the Pasokowitzes. Yet, as the film evolves, we see just how destructive—and how very abusive—their leader was. One son, who works as a cook, laments that without a high school education, he could never attend med school like his father. Others talk about never fitting in, not having friends, missing out on memories like prom. Although many seem to have successful marriages, they still struggle relating to one another and have suffered from ongoing estrangements. The reunion at the end of the film feels forced.
It's an entertaining and colorful illustration about the wages of selfishness and control, and the way that the illusion of freedom passes down its lying legacy from one generation to another.
DVD EXTRAS:
CAUTIONS:
Drugs/Alcohol: Several scenes with drug use (pot smoking), drinking and cigarette smoking.
Language/Profanity: Numerous very strong profanities and obscenities, including extremely crude references to sex and comparisons between God and the sex act.
Sexual Content/Nudity: Graphic and crude discussions about promiscuous premarital sex, marital sex and how sexual freedom is the answer to the world's problems. Adult children discuss sexual trauma of watching parents have sex in front of them, night after night. A mother discusses her sexual advice to her teenage children, including protocol about one-night stands.
Violence: Adult children discuss father beating and controlling them.