Suspension of Disbelief Needed for Next
Lisa Rice

Contributing Writer

2007

27 Apr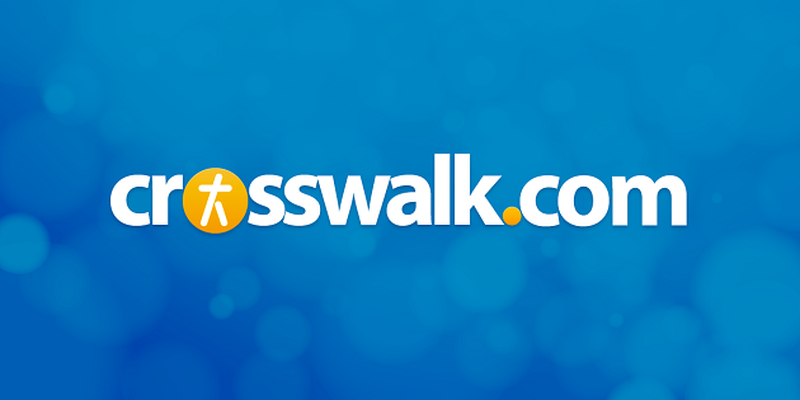 DVD Release Date: September 25, 2007
Theatrical Release Date: April 27, 2007
Rating: PG-13 (for intense sequences of violent action, and some language)
Genre: Drama/Suspense/Thriller
Run Time: 96 min.
Director: Lee Tamahori
Actors: Nicolas Cage, Julianne Moore, Jessica Biel, Thomas Kretschmann, and Peter Falk

If you like Nicolas Cage, and if you're into movies like Minority Report, The Lake House, and Memento – which highlight protagonists with unusual (and convenient) gifts of foreknowledge, and you don't mind engaging in a lot of "willing suspension of disbelief" – you'll love Paramount's new thriller, Next.
Chris Johnson (Cage) is a B-rated Las Vegas magician who has a knack for knowing what will happen slightly before it happens. Most people think it's a trick, and Chris definitely wants to keep it that way. But when he uses his gift to make some quick cash at a casino AND disarms a murderer before he shoots his victims, he evokes the attention of the FBI pretty quickly.
After a high-speed chase, Chris loses the cops who are trailing him, but since the car he stole had Lo-Jack, the beautiful but hard-nosed FBI agent, Callie Ferris (Julianne Moore), finds him pretty quickly. It's great timing, too, because the FBI could really use these predictive services to track a nuclear device they know is about to be detonated in Los Angeles.
The magician has no interest in becoming the government's lackey, however, and he argues that his gift of foresight only applies to events that will take place in the next two-and-a-half minutes AND events of which he is a part. What Chris doesn't tell the FBI is that he also has visions of a gorgeous girl, Liz (Jessica Biel), and he can see events that she's involved with way ahead of time.
The visions of this girl are so intriguing that Chris finds a way to evade the suits and meet her in the restaurant where she often hangs out. He pulls off some chivalry with a jerk who's threatening Liz, and he persuades her to take him to Flagstaff, where inclement weather forces them to pull off the highway and spend the night at a rustic mountain lodge.
Meanwhile, not only is the FBI looking for him, but now the bad guys with the nuclear devices have gotten wind of his powers and potential to stop their plans, and they are hunting him as well. Chris and Liz develop a romantic relationship, but he doesn't want to pull her into the mess. The FBI, however, has no such qualms, and when Liz takes a walk into town, Callie has a talk with her, convincing her that Chris is a psychopath who needs to be stopped.
Liz must decide whom to believe, and Chris, who catches on, must decide how involved he's willing to get. It will take not only his supernatural gift of foreknowledge, but generous doses of careful ingenuity, a masterful plan, and quick reflexes to help the FBI save L.A. from thermonuclear disaster, keep Liz out of harm, and maintain his ability to live an inconspicuous life.
Cage's acting is terrific, and he even gets to show off his ability to do humor. There's a great scene where his character is trying to get Liz to let him sit down at her booth, and he uses his gift to try all sorts of different scenarios and see which one might work. Of course he can back up and try again if one fails. He finally finds a tactic that will work, and the result is very funny and endearing.
The movie is also beautifully filmed. Like Shooter, with its gorgeous scenes of snow covered mountains and exotic river scenes in Africa, Next fully utilizes the settings of the Grand Canyon and the beautiful Valley of Fire with its stunning red rocks. (Incidentally, this is the same spot where Star Trek: Generations was filmed.) Apparently, this is the first time a production company was allowed to film at the Havasu Falls waterfall at the bottom of the Grand Canyon. It's quite breathtaking.
From a worldview perspective, the movie is a typical postmodern genre, with its emphasis on destiny and its ready embracing of New Age mysticism. At one point, Chris and Liz have a discussion of how the old Indian Shamans used to be able to predict the future and affect the rainfall. As believers, however, we understand that all revelatory gifts originated with God, and all other manifestations of this gift are counterfeits. Incidentally, the Russian version of this film is titled The Prophet.
As for warnings, there is a scene where it appears that Chris and Liz have slept together, but nothing is overtly shown. Otherwise, there are a handful of light obscenities and a number of shootings, dead bodies, kidnappings, people tied up to interrogation chairs, and a person with a bomb strapped to her body blows up (from a distance).
Despite these cautions and a warning about the huge stretch of imagination needed to believe the "rules" about the protagonist's gifts and limitations – and having to really squint to believe that Cage, with his bad hair and middle-aged-ness would really land the hot young girl – Next is still an action-packed, charming and entertaining choice for moviegoers.
AUDIENCE: Teens and up
CAUTIONS:
Drugs/Alcohol: Protagonist smokes. Some drinking shown.
Language: A handful of light obscenities.
Sex: Allusion to man and woman having slept together.
Violence: Lots of shooting, chasing, cars flipped, kidnappings, a man strapped to FBI interrogation chair, fist fights, woman strapped to bombs blows up from a distance, etc.
Worldview Issues: Postmodern, New Age thought, with strong emphasis on destiny and revelatory gifts attributed to Indian mysticism and shamanism.