Table 19 Falls on the Flimsy Side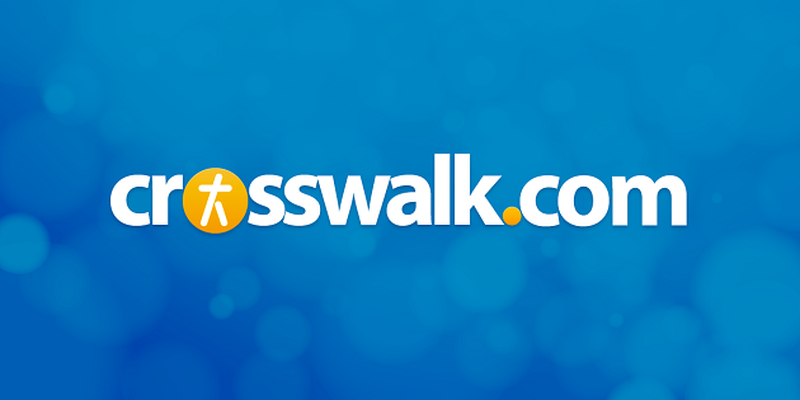 Some furniture is sturdy, built to last. Cheap furniture is designed for the short term until something more substantial comes along. The paper-thin Table 19 is that second kind of barely-qualified placeholder in the movie calendar, with only enough basic elements to keep it from collapsing in on itself. There are hints of meaningful ideas, but none developed enough to actually give this film legs. 2 out of 5.
 
Synopsis
Eloise (Anna Kendrick) is living a nightmare. Originally the maid of honor for her friend's wedding, she's been demoted after best man Teddy (Wyatt Russell) dumps her. Cast off to table 19—the "misfits table"—for the wedding reception, Eloise tries to make nice with the other guests at the table, who each have something they're hiding. There's Walter (Stephen Merchant), who has a criminal past; Jo, long-ago nanny to the bride; Rezno (Tony Revolori), who's looking for sex; and Jerry and Bina (Craig Robinson and Lisa Kudrow), an estranged married couple. Between bits of forced conversation and painted-on smiles, Eloise plots to find her way back into Teddy's heart.
 
What Works?
No one shines in Table 19, but the whole affair ambles along in somewhat predictable fashion—nothing surprising, but (just barely) coasting on the star wattage of Kendrick, Kudrow, Robinson and June Squibb. A mercifully short runtime of 87 minutes doesn't hurt.
 
What Doesn't?
Still, those 87 minutes feel longer than they should. Introducing so many characters across such a brief period means most have but one dimension: determined virgin, professional embellisher, loveless spouse. The film never gives the characters, or storyline, a chance to build into anything of significance. The end result feels like a drawn-out episode of a network TV show rather than anything insightful or worthy of the big screen.
 
Christian Worldview Elements / Spiritual Themes
Table 19 could have had interesting things to say about marriage and commitment, but the story setup and payoff are so cursory that any impact from lessons to be drawn is muted. Still, there are plot elements that hold some promise, chiefly in [spoiler alert] the narrative's treatment of an unexpected pregnancy. While the pregnancy is presented as an obstacle to certain characters' futures (the prospect of abortion is touched on but not pursued by the characters), the responsibilities and fears about parenthood are what give the narrative whatever drive and energy it can muster [end spoiler].
A wedding reception is the focus of the story, and marriage is central to the characters of Jerry and Bina, whose relationship is crumbling. Their bitter accusations and recriminations are difficult to endure at times, but the story gives the couple a chance to find some measure of healing. Although I found the resolution of their conflict affirming, other audience members at my screening were less convinced, laughing out loud during a key scene of reconciliation.
 
CAUTIONS (may contain spoilers)
MPAA Rating: PG-13 for thematic elements, sexual content, drug use, language and some brief nudity 
Language/Profanity: Lord's name taken in vain; "what the f—"; several uses of foul language; crude anatomical references.
Sexuality/Nudity: A woman reminisces to her son about how she and his dad used to "get it on"; man's bare backside is briefly scene a couple of times; a suggestion that a couple may be "swingers"; accusations of unfaithfulness; discussion of losing one's virginity; a reference to the "family nymphomaniac"; out-of-wedlock pregnancy; a couple is seen together in the shower from the shoulders up, kissing; a crude comment about having sex in the afterlife; description of an anatomical tattoo; a woman confesses to wanting to have an affair.
Violence/Frightening/Intense: One character conceals a criminal past, which he eventually confesses to his tablemates.
Drugs/Alcohol: Girls at weddings are said to be "always drunk and emotional"; several scenes of drinking at the wedding; Jo encourages her tablemates to share her "bag of dope," and we see them lighting up.
 
The Bottom Line
RECOMMENDED FOR: Anna Kendrick fans who want to see her in another leading role, although this isn't among her better performances.
NOT RECOMMENDED FOR: Those who expect something more than a featherweight treatment of potentially profound ideas about marriage, commitment and parental obligations.
Table 19, directed by Jeffrey Blitz, opened in theaters March 3, 2017; available for home viewing June 13, 2017. It runs 87 minutes and stars Anna Kendrick, Lisa Kudrow, Craig Robinson, Tony Revolori, Stephen Merchant and Wyatt Russell. Watch the trailer for Table 19 here.
 
Christian Hamaker brings a background in both Religion (M.A., Reformed Theological Seminary) and Film/Popular Culture (B.A., Virginia Tech) to his reviews. He still has a collection of more than 100 laserdiscs, and for DVDs patronizes the local library. Streaming? What is this "streaming" of which you speak? He'll figure it out someday. Until then, his preferred viewing venue is a movie theater. Christian is happily married to Sarah, a parent coach and author of Hired@Home and Ending Sibling Rivalry.
Publication date: March 2, 2017