Targeting the Urban Audience
By Dan Ewald

Copyright Christianity Today International

2008

25 Mar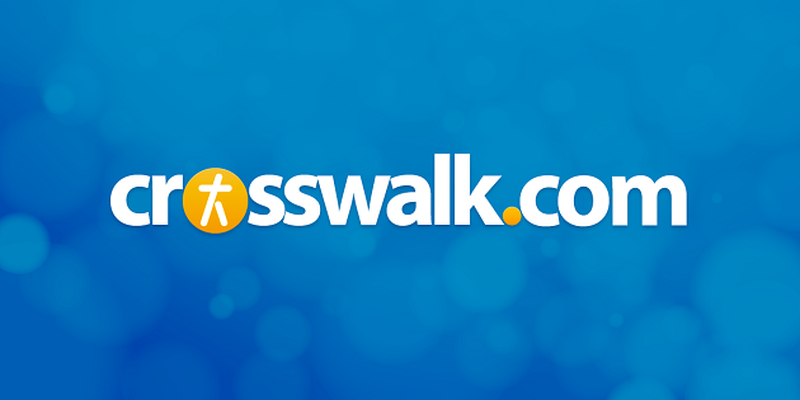 Jeff Clanagan doesn't put his name above every movie he releases—like Tyler Perry, for example—which is why you've never heard of him. But like Perry, Clanagan releases films targeted to the same middle-class urban market.
His company, Codeblack Entertainment, calls itself the first African American-owned film studio. "Tyler is more of a production company, same thing as Oprah," Clanagan tells CT Movies. "[We're] different because we're an actual distributor. I can actually take the product and physically distribute it."
With titles like Divine Intervention (releasing to DVD today) and Don't Trip … He Ain't Through With Me Yet, Clanagan also taps into the "faith-based" audience. His work so far has led to a five-picture deal with Fox Faith, a home video division of 20th Century Fox formed specifically to appeal to Christian audiences. But Codeblack is more than just a straight-to-video company; this fall, Clanagan will release Mama, I Want To Sing! to theaters with a high profile performer in the lead role—pop star Ciara.
We interviewed the hardworking Clanagan to find the mission driving his groundbreaking company.
You're incredibly ambitious. Where did you get your start?
Jeff Clanagan: I grew up in San Jose in an upper-middle class family. So I don't have any stories about coming up out of the ghetto or anything like that. [Laughs.] Both parents were in the household. My mother was a nurse and my father was in marketing for Silicon Valley.
So did your marketing skills come from your father?
Clanagan: I necessarily wouldn't say he gave me marketing advice. My world is kind of foreign to him because he worked for a new computer company—a whole different world from where I was at. But he gave me business advice with money and management.
My dad was always the voice of reason. In terms of asking questions and pointing me in the right direction, he was always that voice of logic around me. He kept me grounded.
Before filmmaking, you were a promoter. How did that start?
Clanagan: When I was 14, I was actually a national champion [in the triple jump at the Junior Olympics]. I was an athlete—football and track. A friend of mine was having a party, and I was at the most popular school in town. As an athlete, I could get a lot of people to come to the party. I was basically there to bring people in. It was a favor.
So that was the start. It wasn't a pre-meditated move on my part to become a promoter or even an entrepreneur at that point. But once I saw how it worked, the parties turned into concerts.
You got your professional start promoting concerts for everyone from LL Cool J to Martin Lawrence, a far cry from the Christian audiences you're currently wooing.
Clanagan: I also promoted gospel plays. It's not like I just popped out of Def Comedy Jam or rap concerts and stuff like that. I was also doing faith-based gospel plays as a concert promoter back in the '80s—A Good Man is Hard to Find and Mama, I Want To Sing!
I was already in that world because when you're promoting plays, your primary place to promote is in the church. You have to get the endorsements of these local places.
Was there a trial and error period—trying to find the right stories to appeal to church crowds?
Clanagan: To be honest, I think I just had the right properties. It really comes down to what the message in the property is—picking the right message. I haven't had any problem in terms of going into the church community and having them reject it because the material is inappropriate.
What's your motivation for making family-friendly films?
Clanagan: Taking the business out of it, just from a personal standpoint, the development and recognition of the faith-based market gives me the opportunity to get behind more positive projects.
There's so many negative images being put out through entertainment—the way women are portrayed, the language, the excessive violence, the drugs. I felt as a distributor I had a responsibility to put out positive-type entertainment. I think faith-based is really about putting out content that appeals to the whole family—content that has a moral message.
What drives your desire for moral content?
Clanagan: I have a 12-year-old daughter. It's great to be able to distribute something I can take home to my daughter. Obviously you've got to start with a great story—but stuff that has underlying messages.
In the entertainment industry, you have to draw the line between being preachy and entertaining. But can you entertain and still deliver a positive message? The answer is yes.
Can any actor star in your film genre?
Clanagan: Actors are actors. Most of the time they can get in a film and pull off a role. But you have to be careful. Somebody who has a high-profile, negative personal life is not somebody you want to cast. For example, you wouldn't want to cast Britney Spears or Paris Hilton in a faith-based film. They're just too "out there" on the personal side. That's an area you would get backlash.
Who would be ideal?
Clanagan: A Denzel Washington, a Will Smith, a Blair Underwood. You don't really hear anything about their personal lives.
Tell us about your upcoming film, Mama, I Want To Sing!
Clanagan: The movie is based off the very popular stage play. It's a story about a mother and her daughter. It's about two different worlds—the mother being a televangelist and the daughter being an R&B pop star. They're two worlds colliding, then reconciling at the end of the movie. It's a movie that a lot of parents will relate to. A lot of times there's a generation gap between parents and kids in terms of what kind of entertainment and music they listen to … the lifestyle. This movie will help bridge the generation gaps.
How do you plan on marketing this project?
Clanagan: There's already huge awareness of the movie on the Internet and the press. Obviously Ciara, a platinum artist, has a huge following and Lynn Whitfield has a huge following. Based on the casting and property, there's already consumer awareness about the movie.
My product is marketed primarily marketed to African Americans. That's not necessarily a business the studios are in, nor do they have the executives inside it who really understand the product. A lot of the stuff I do, they just don't get it. So I have to do it on my own, independently.
What do Hollywood executives need to know about the market you serve?
Clanagan: At the top of the list would be that the audience is not all the same. What happens so often with the urban audience is the studios think all they want to see is comedies. That's one of the primary mistakes—knowing that the audience is diverse with lots of different tastes; they want a variety of content.
Two, the studios always want to put the same actors in the film. The audience is not as cast-driven as maybe a non-African American audience. They're really looking at the content.
Three, the thought is that is has to be a movie based in a church. It doesn't always have to be based in a church—the choir, the preacher, the normal things they like to cast. With Christian films, I think you can do a thriller or an action film. There are different ways to express and show faith.
How can fans of family-friendly movies support what you're doing?
Clanagan: The opening weekend is the most critical weekend for a film. For people out there who say they want to see better, more positive movies, it's real important to go out opening weekend. That really determines how long a movie can stay in the theater or whether it'll expand. That is what makes or breaks a film.
You've been written up in the New York Times and GQ. Are you trying to become a celebrity CEO?
Clanagan: No. I'm good at being quiet, behind the scenes.
It's not going to be called Jeff Clanagan's Mama, I Want To Sing!
Clanagan: No [laughs]! Not at all. I'm good playing the background.
© Christianity Today International. All rights reserved. Click for reprint information.