Thank You for Your Service is a Raw Portrayal of Wounded Warriors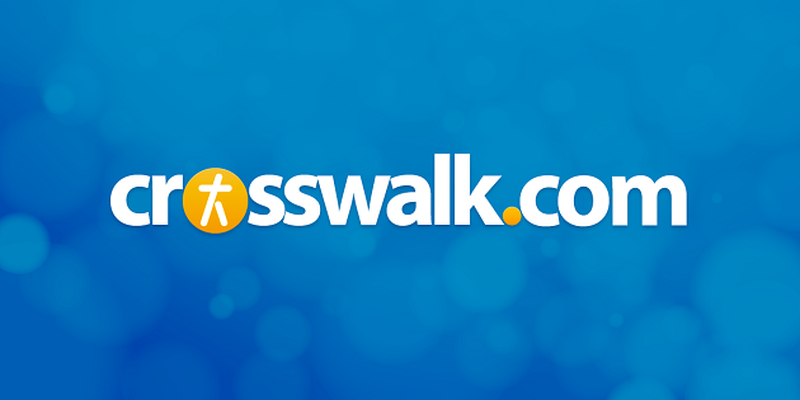 Thank You for Your Service eschews the physical side of war and instead leads viewers through the mental battlefield soldiers face upon returning home. While the story can be overly harsh, it still delivers an unflinching testimony to the silent suffering of American veterans. 3.5 out of 5.
 
Synopsis
Based on true events, Thank You for Your Service takes place in 2007 during the American war with Iraq. Adam (Miles Teller) and Solo (Beulah Koale) are among a group of soldiers who have finally returned to the United States after several months abroad. While both men are eager to reconnect with their families, it soon becomes apparent that the war has followed them home. Solo is suffering from debilitating memory loss due to a previous injury, whereas Adam wrestles with survivor's guilt on a daily basis. Then there is the crippling PTSD.
As their worlds slowly begin to collapse, both men enter the VA hoping to find treatment. Instead, they're bogged down by an overworked system and apathetic bureaucrats who give little-to-no thought for their service. Now Adam and Solo find themselves in another battle for survival, only this time the enemy is within.
 
What Works?
Thank You for Your Service is undaunted in its portrayal of mental scarring. War is often portrayed as something valiant and glorious, especially when one side claims to fight for freedom and justice. This film savagely cuts through such pretentions, revealing how even the soldiers who make it back home are never quite the same again. Post-Traumatic Stress wreaks havoc on countless lives each day, and Thank You for Your Service offers civilians a brief (if bleak) window into the nightmare many soldiers are expected to just endure.
The film also serves as a scathing indictment to how the Federal Government has treated American veterans. After sacrificing life and limb to protect their country, soldiers are forced to wait hours in the VA where they often leave emptyhanded. In one rather telling scene, Solo has his citizenship questioned by the very officer he needs to vouch for his treatment. These moments are brutal and hard to watch, but Teller and Koale capture them with a raw emotion that will leave audiences floored. Even crass comedian Amy Schumer delivers a powerful performance in her fleeting role as a grieving widow.
 
What Doesn't?
There's no getting around it, this movie is grim. It's certainly appropriate given the subject matter, but Thank You for Your Service can reach levels of such despair that viewers may feel uneasy. The film doesn't offer much in the way of hope, just a persistent responsibility to survive. It's not exactly subtle either. The story bombards both main characters with problem after problem when a lighter touch might have been more effective to the plot. Finally, while it does an excellent job highlighting the trials of American soldiers, it never offers any solutions for viewers to pursue.
 
Christian Worldview Elements / Spiritual Themes
Sadly, Thank You for Your Service never explores any deep questions beyond a government's responsibility and ability to care for its warriors. There are minor themes of brotherhood and family scattered throughout the film, but these take a back seat to the message of mental health.
 
CAUTIONS (may contain spoilers)
MPAA Rating: R for strong violent content, language throughout, some sexuality, drug material and brief nudity
Language/Profanity: Given that the characters are all soldiers, they use every conceivable curse word and do so with great frequency; several references to genitalia; a few ethnic slurs; a reference to "man love"; some sexual innuendo.
Sexuality/Nudity: A husband and wife kiss; a husband and wife briefly have sex; a naked woman is shown from the back; men are shown shirtless; Adam helps a disabled friend urinate; a woman wears silk underwear for her husband; a man dances in a tutu.
Violence/Frightening/Intense: Adam has a flashback to an ambush in Iraq; one of the soldiers is shot in the head and the gruesome wound is shown; Adam carriers a wounded soldier down some stairs but chokes on his blood and drops him; a man commits suicide by shooting himself in the head; both Adam and Solo suffer hallucinations of soldiers attacking them and a man screaming at them; both men are suicidal; a dogfight is shown; a bloody dog is left in a field to die, Adam patches up the dog with impromptu surgery; talk of torturing men who killed a dog; Solo is shot at by gangsters; during a PTSD episode Solo goes berserk, trashes his apartment and threatens his pregnant wife; a bomb goes off.
Drugs/Alcohol: Men are frequently shown drinking beer; Solo and Adam use drugs for anxiety; Solo takes ecstasy to help with his PTSD.
 
The Bottom Line
RECOMMENDED FOR: Those looking to understand PTSD; those hoping to raise awareness for mental injuries; people who like cerebral war movies; people who enjoy discussing politics and social justice.
NOT RECOMMENDED FOR: Families and children; people who are depressed or cry easy; those easily freighted; people who don't do well with war violence.
Thank You for Your Service, directed by Jason Hall, opened in theaters October 27, 2017; available for home viewing January 23, 2018. It runs 108 minutes and stars Miles Teller, Haley Bennett, Joe Cole, Scott Haze, Keisha Castle-Hughes, Amy Schumer, Brad Beyer and Beulah Koale. Watch the trailer for Thank You for Your Service here.
 
Ryan Duncan is Entertainment Editor for Crosswalk.com.
Publication date: October 27, 2017
Image courtesy: ©Universal