Coppola Returns Triumphant in Lush, Thoughtful The Beguiled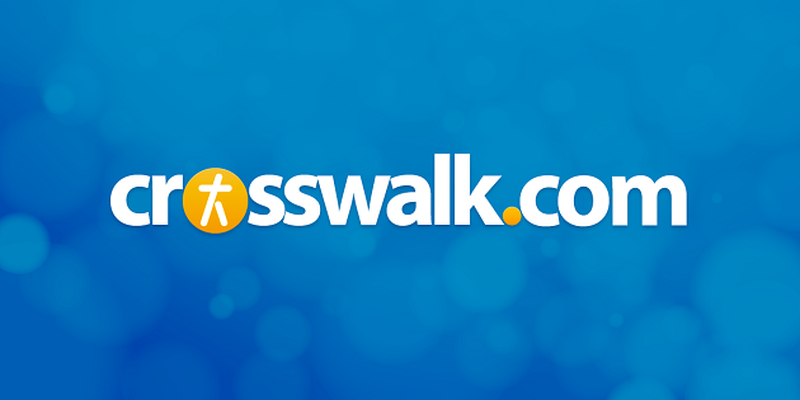 In her first feature film since 2013's The Bling Ring (given a very poor review on Crosswalk), Cannes award-winning director Sofia Coppola's newest offering lives up to the accolades through stylized directing and a remarkably strong cast. It's hard to find fault with The Beguiled. 4 out of 5.
 
Synopsis
The scene: a beautiful Virginia plantation home in 1864. The American Civil War has been ravaging the nation for three years, and just past the overgrown trees and dripping spanish moss which encircles the imposing white structure, you can hear canons and see clouds of black smoke. Inside the house (Called the Farnsworth Seminary for Young Ladies) dwell seven southern women: five plucky students, a lonely teacher (Kirsten Dunst), and a graceful headmistress (Nicole Kidman). They remain at Farnsworth after most others have fled because these particular women have nowhere safer to go. But their work, studies, and routines are turned upside down when gentle, young Amy (a perfect Oona Laurence) finds a wounded Union soldier (Colin Farrell) bleeding in the woods and brings him home. What follows is a fascinating look into not only cultural tensions, but tension between sexes, and how the miseries of war bring out both incredible charity and intense darkness in those fighting to stay alive.
 
What Works?
The female cast members, from veteran Kidman down to the youngest actresses, are masterful in their portrayal of feminine camaraderie, rivalry, and resourcefulness. Each reacts to the presence of Corporal John McBurney in her own way. Martha (Kidman) desires company and affirmation; Edwina (Dunst) is desperate for affection, and in the prime of her life. Elle Fanning is also delightfully sinister as the teenaged Alicia who views McBurney through the lens of her own blossoming sexual maturity and drive for excitement and attention. Likewise, Farrell's portrayal of the humble northern soldier draws us in, but leaves us always guessing as to what kind of man he truly is under his gratitude and intense glances.
The direction and pacing is patient; The Beguiled takes its time without being overly long (93 minutes). The framing shots and motifs are brilliant, both from aesthetic and thematic standpoints. It's impossible not to admire the scenery, set, and costume design: the lush trees crowding around the house; the massive white columns of the front porch; the old southern wealth that seeps from the china, the furniture, the aura of the plantation. Even the dresses the women wear (chiefly white and ethereal) feel loaded with significance and symbolism.
 
What Doesn't?
While most would say these are choices rather than outright flaws, the film contains certain, very particular earmarks. There's not much dialogue, and what's there is concise and to the point (leaving most of the storytelling to other means). There's even less backstory than dialogue - all character development comes from faces, voices, and cautious interactions. Those who don't think much of Coppola and her style may find themselves equally dissatisfied with this movie.
 
Christian Worldview Elements / Spiritual Themes
The women pray every night and reference their best efforts to live "Christian" behavior, such as saving the life even of an enemy soldier, dressing modestly and working together. Moral strength is lauded in several different ways as the War is discussed and speculated upon. A woman reflects that learning hard lessons as a child will lead to happiness later in life. Bravery is described as "doing what is needed at the time."
 
CAUTIONS (may contain spoilers)
MPAA Rating: R for some sexuality
Language/Profanity: A man calls a group of women "vengeful bitches" and other similar insults.
Sexuality/Nudity: Several of the characters experience sexual tension. A woman bathes an unconscious man (his private parts are hidden under a towel). A man kisses different women on a couple of occasions. A teenaged girl and man are spied in bed together, caressing, but no nudity is shown. A man and woman are shown briefly having rough sex (he tears her clothes, they throw themselves on the ground, etc.) with some skin exposed but not nudity. A woman tells a group of young girls to say out of sight while soldiers are in the house to avoid putting "temptation in their way."
Violence/Frightening/Intense: A bloody leg wound is shown several times, including extended shots of a woman picking out bullet fragments and then sewing up the wound. A leg is broken and bloody and women discuss the necessity of amputating it (we later see the nub). Someone shrieks in agony and rage, throwing and breaking things. Several people are shown with a revolver, and one character shoots it several times. Men are marched along a road and described as prisoners of war being taken to die. A poisoning. A corpse is shown wrapped in linen.
Drugs/Alcohol: Wine and brandy is consumed several times as a social custom during conversations, or as medicine for illness and pain. A character drinks to great excess.
 
The Bottom Line
RECOMMENDED FOR: Fans of Coppola's other works such as The Bling Ring or Marie Antoinette, or of stylized, tableaux-like films. Those interested in how film explores gender dynamics and historical roles of men and women.
NOT RECOMMENDED FOR: Those who prefer films driven by striking, memorable dialogue. Fans of fast-paced or action-driven summer fare (but for those weary of the blockbuster circuit, The Beguiled is an interesting change of pace).
The Beguiled, directed by Sofia Coppola, opened in limited theaters June 23, 2017, wide June 30; available for home viewing October 10, 2017. It runs 93 minutes and stars Colin Farrell, Nicole Kidman, Kirsten Dunst, Elle Fanning, Oona Laurence, Angourie Rice, Addison Riecke and Emma Howard. Watch the trailer for The Beguiled here.
 
Debbie Holloway is a storyteller, creator, critic and advocate having adventures in Brooklyn, New York.
Publication date: June 23, 2017
Image courtesy: ©FocusFeatures