Christmas Spirit Fights Coarse Dialogue in Best Man Holiday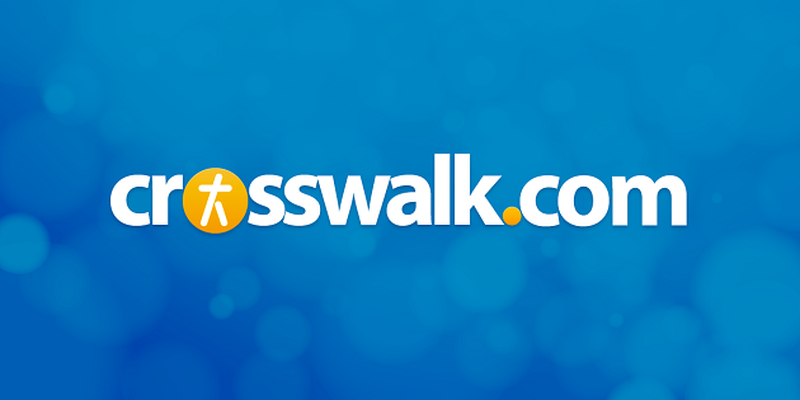 DVD Release Date: February 11, 2014
Theatrical Release Date: November 15, 2013
Rating: R for language, sexual content and brief nudity
Genre: Drama
Run Time: 115 min.
Director: Malcolm D. Lee
Cast: Taye Diggs, Monica Calhoun, Morris Chestnut, Melissa De Sousa, Regina Hall, Terrence Howard, Sanaa Latham, Nia Long, Harold Perrineau, Eddie Cibrian
Oh, it's definitely gonna to be a "blue" Christmas this year—just not in the way you might think.
Best Man Holiday, the follow-up to 1999's Best Man (both written and directed by Malcolm D. Lee), is a well-performed, polished mainstream comedy. Which would be great if mainstream was what it used to be. These days, the language in today's comedies—and pretty much every other genre, especially when the film carries an "R" rating—stands out most of all. Casual profanity, lots of discussion of intimate behavior, and angrily hurled epithets are par for the course.
It's enough to ruin movies that otherwise have much to commend. That's the case with Best Man Holiday, a formulaic but nicely executed multi-character comedy about longtime friends facing various life crises. Faith plays a starring role in the story and dialogue, but much of the film's language is so off-putting that believers will have a hard time sitting through the film.
It's been almost 15 years since professional football player Lance (Morris Chestnut, The Call) married Mia (Monica Calhoun), and best man Harper (Taye Diggs, Baggage Claim) had a falling out with the groom. Mia has called Harper, now a well-known novelist, and his pregnant wife (Sanaa Latham) to her home to celebrate Christmas, along with other friends who were there for Mia's nuptials years earlier. There's fundraiser Julian (Harold Perrineau) and wife Candace (Regina Hall, Death at a Funeral), a former stripper; laid-back Quentin (Terrence Howard, Iron Man); high-powered producer Jordan (Nia Long, Are We Done Yet?) and her white boyfriend (Eddie Cibrian, Good Deeds); and TV star Shelby (Melissa de Souza). They've all tasted success, although Harper hasn't been able to write anything to match the success of his early best-seller. He needs a new book, and he thinks Lance's life story might be the ticket.
There's just one problem: Lance resents Harper for an earlier indiscretion—one for which Lance has never offered forgiveness. That's one of many hurts that will surface among the characters during their holiday get together.
Mia understands that Lance needs to make things right with Harper. That's part of the reason she calls the old group of friends together. Old wounds will be opened, and some past embarrassments will come to light. And Mia has a secret that will drive the story toward its drawn-out but heart-warming conclusion. Getting to that point will involve several contrived moments that feel stolen from a standard TV sitcom rather than a well-oiled studio film, but Best Man Holiday hums along by keeping its appealing performers front and center, even when the storyline lets them down.
Best Man Holiday wears its formulaic heart on its sleeve. It won't challenge you in the story department, but that doesn't mean it won't succeed in extracting a few tears and some big laughs. Too often, though, it might make you blush with its frank dialogue and foul language—elements that aren't likely to fill religious audiences with holiday cheer, despite strong themes of faith and prayer that make up part of Lance and Mia's storyline.
With all the elements to be a big seasonal hit, Best Man Holiday works best when it tones down the outrageous humor and concentrates on forgiveness and faith. It's the latter elements we most associate with Christmas and with the holiday spirit. The other stuff is, well, an everyday disappointment.
CAUTIONS (may contain spoilers):
Language/Profanity: Lord's name taken in vain; numerous uses of foul language, including several "f"-words; racial epithet; "homo"; crude references to male anatomy, and to oral and anal sex
Drinking/Smoking: Several scenes of drinking; smoking, including drug use
Sex/Nudity: A woman tells a man she wants to make love to him; a video shows money being stuffed in a bra, topless dancing and stripping; porn is discussed, and one character says it's OK between you and your partner; a woman throws her underwear at a group of men; scenes of couples in bed include motions under the sheets, a massage and implied oral sex
Violence/Crime: A woman coughs up blood; two men fight in a car
Religion/Morals/Marriage: Lance says his does the best with what God has given him; Lance orders his life as God, family and football, in that order; God is said to always have a plan; a man says he and his wife are praying every day, and that his friends will be witness to a miracle; a man is encouraged to forgive another man; a man says he has trouble believing in God, and another man encourages him to accept events as God's will; a man is shown praying; a football player gestures toward heaven
Questions? Comments? Contact the writer at crosswalkchristian@hotmail.com.
Publication date: November 15, 2013