Spielberg Delights Us Once Again in The BFG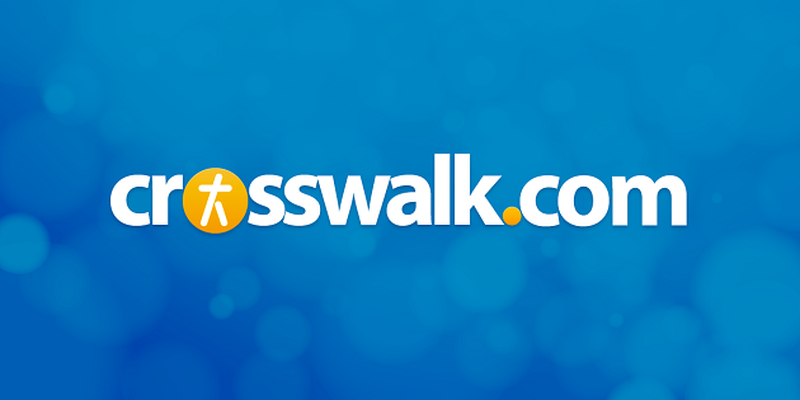 Prolific filmmaker Steven Spielberg returns to the director's chair for his first children's movie in five years with a surprisingly well-paced and heartfelt adaptation of The BFG by Roald Dahl. The BFG (or, The Big Friendly Giant) is sure to charm young and old alike with its winning protagonist (young Ruby Barnhill), witty script, gorgeous visuals, and - of course - the gentle giant himself (Mark Rylance). 4 out of 5.
Want Another Take? Watch Our Video Review of The BFG
 
Synopsis
Little Sophie (Barnhill) lives in a London orphanage, and she's a good deal more mature and responsible than the matron in charge. One night after locking up and investigating outside noises, she is shocked to see a 24-foot tall giant outside her bedroom window. Before she can get her wits, the giant (Rylance) has scooped her up and carried her off to Giant Country, where she tumbles into one adventure after the next.
Both she and her giant companion ("BFG" as she calls him) learn valuable lessons about friendship, bravery, and forgiveness as they seek to put a stop to the bloodthirsty giants (Jemaine Clement; Bill Hader) who terrorize both BFG and the surrounding area.
 
What Works?
Visually, the film is an absolute treat, taking the viewer seamlessly between filmed footage and worlds created inside computers. Giant Country is lovely and terrible, and the BFG himself is the cherry on top. His larger-than-life face (realized both by animators and motion capture of Rylance himself) conveys a stunning amount of emotion and storytelling.
Precocious Ruby Barnhill joins the ranks of Mara Wilson (Matilda) and Freddie Highmore (Charlie and the Chocolate Factory) as pint-sized heroes who make the magic of Roald Dahl come to life. Her dark-eyed spunk and vulnerability are utterly refreshing, especially in a medium where similar characters are so often one-dimensional.
 
What Doesn't?
Truthfully, it's difficult to pick out elements which flat-out didn't work. In addition to the visuals and acting chops, the film features a tender, clever script (by the recently departed Melissa Mathison), several poignant moments, and a good balance of darkness, whimsy, and absurdity.
However, for some, the simple narrative will be too simple, not packing enough action or development to justify the film's nearly 2-hour runtime. There are also some tricky moments of balancing levity and grimness (bound to happen in a children's movie featuring flesh-eating giants), with largely mild - some might say, too safe? - results. But for those who need a break from the overworked plots and relentless action Hollywood so often brings, these elements might be a relief rather than a critique.
 
Christian Worldview Elements / Spiritual Themes
The most striking worldview moment in the film comes when the BFG (who works as a catcher of dreams) nets a nightmare instead. This nightmare, he sees, tells the sleeper, "Look at what you [have] done... There will be no forgiveness." This message clearly resonates with the BFG, who has much to regret in his past, and Sophie must help him learn to forgive himself and live life with courage. The characters explore themes of trust, friendship, sacrifice, faith, and camaraderie. As with all books by Dahl, one message is also very clear: children are powerful agents in our world, and should be listened to and respected.
 
CAUTIONS (may contain spoilers)
MPAA Rating: PG for action/peril, some scary moments and brief rude humor 
Language/Profanity: Some name-calling and use of "bloody" as an exclamation.
Sexuality/Nudity: None.
Violence/Frightening/Intense: A girl is kidnapped from her bed by a giant and carried all across England; bloodthirsty giants search the BFG's home several times for signs of humans, pushing him around and smashing up his home; several instances of physical rough-housing; a violent and frightening nightmare is described but not shown; at one point the military sets out to put a stop to the giants and there is a large scuffle between the giants and several helicopters.
Drugs/Alcohol: There's no reason to think it's alcoholic, but the giants have a strange, green, bubbling drink called "frobscottle" which produces thunderous flatulence. A few drunk men are shown in the street outside a pub.
 
The Bottom Line
RECOMMENDED FOR: Kids, dreamers, lovers of good kid movies, and fans of Roald Dahl.
NOT RECOMMENDED FOR: Cold-hearted adventure haters; the hypercritical film snob who wouldn't be caught dead at a big-budget summer blockbuster anyway.
The BFG, directed by Steven Spielberg, opened in theaters July 1, 2016; available for home viewing November 29, 2016. It runs 15 minutes and stars Mark Rylance, Ruby Barnhill, Penelope Wilton, Jemaine Clement, Rafe Spall, Rebecca Hall and Bill Hader. Watch the trailer for The BFG here.
 
Debbie Holloway is a storyteller, creator, critic and advocate having adventures in Brooklyn, New York.
Publication date: July 1, 2016