The Big Short is the Most Entertaining (and Sobering) Economics Lesson Ever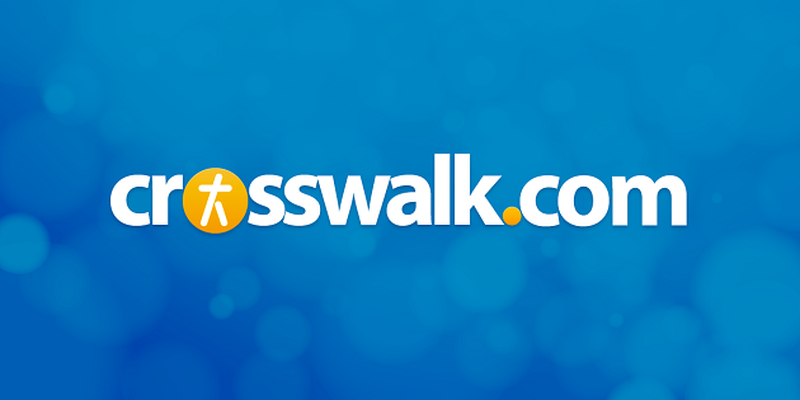 DVD Release Date: March 15, 2016
Theatrical Release Date: September 2, 2015
Rating: R (for pervasive language and some sexuality/nudity)
Genre: Drama/Biopic
Run Time: 130 min.
Director: Adam McKay
Cast: Christian Bale, Steve Carell, Ryan Gosling, Brad Pitt, Marisa Tomei, Rudy Elisenzopf, Hunter Burke, Peter Epstein, Rafe Spall, Vanessa Cloke, Hamish Linklater, Jeremy Strong, Finn Wittrock, John Magaro
Considering the bulk of his resumé involves collaborating with Will Ferrell in films that aren't often nominated for Oscars and Golden Globes (Anchorman, Talladega Nights  and Step Brothers, for example), writer/director Adam McKay isn't exactly the most obvious choice for a satirical beatdown of Wall Street in The Big Short.
In what feels like something better suited for, say, Jason Reitman, who brilliantly tackled the world of Big Tobacco lobbyists in Thank You For Smoking a decade ago, The Big Short, based on Michael Lewis's non-fiction book by the same name, is a welcome opportunity for McKay to channel his offbeat sense of humor into a story that could use a little levity.
As tricky of a prospect as that is, however, when a true story isn't funny in the least, McKay somehow manages to find the crucial balance between comedy and tragedy in what's, perhaps, one of the most entertaining (and sobering) economics lessons of all time. Unlike 2011's Margin Call that covered the same territory in compelling fashion but was all business, The Big Short is basically a horror movie where the ax-wielding killers are wearing $5,000 Prada suits while slowly and skillfully inflicting pain upon their unsuspecting victims.
Now if you don't know too much about Wall Street or the 2008 financial collapse of apocalyptic proportions—the one that cost so many hard-working families their life savings, homes and future monetary livelihood because of corruption on a variety of fronts—it's okay. The filmmakers explore the concepts in a language you'll understand, having fun while doing it.
Whether it's Ryan Gosling (Only God Forgives), sporting the world's worst hairpiece, explaining how credit default swaps work with Jenga blocks, or infamous celebrity chef Anthony Bourdain comparing the breakdown of the housing market to how a restaurant will hide three-day-old fish in an overpriced seafood stew, these pop-up cameos not only help give the film its frenetic spark but fuel the undercurrent of frustration and rage the filmmakers want you to feel.
In addition to his clever lesson on the aforementioned credit swaps, Gosling also winds up pulling double duty in The Big Short as Jared Vennett, an opportunistic salesman at Deutsche Bank and the film's wisecracking narrator. Hardly the unreliable type, Jared lets us know from the start he isn't any sort of hero, just someone smart enough to take advantage of a once-in-a-lifetime prospect. Jared also introduces us to his peers, the scant few investors who, like him, actually saw the big mess coming before it ever materialized.
One of these guys, Michael Burry (Christian Bale, Exodus: Gods and Kings), is quite the eccentric. Teased from a very young age because of his glass eye, Michael and the outside world never really clicked. But what Michael did have going for him was a freakish talent for crunching numbers. So after working as a doctor, Michael eventually segued into private money management. Considering that he likes to wear shorts and work barefoot while blasting death metal, it's probably good for business that Michael is heard but not seen. But as Michael meticulously examines a number of mortgage bond assets that are bundled into bonds headed straight for default, he spots an enormous opportunity to bet against the housing market, and surprise, surprise, everyone thinks he's positively nuts.
Of course while those who work at local investment banks laugh at Burry and his bear-ish moxie, they are more than happy to take Burry's money. But despite the growing nervousness of his bosses who don't exactly see what Michael sees, there are a few new believers emerging. Burry's findings are so intriguing that Jared, along with a couple of ambitious young upstarts Jamie Shipley (Finn Wittrock, My All American) and Charlie Geller (John Magaro, Liberal Arts), starts pitching the idea to financiers, which includes former banker Ben Rickert (Brad Pitt, By the Sea), who ditched the corrupt business world for a quieter existence as a champion of something far less controversial, organic food.
Rounding out the cast of characters is an emotionally unstable hedge-fund manager, Mark Baum (Steve Carell, Foxcatcher), who is based on Steve Eisman, the real-life Big Shorter. Instead of dealing with the recent death of his brother, Baum throws himself into his work—and that's quite the understatement. Life is so stressful for Baum and his family that Mark's wife (Carell's Crazy Stupid Love co-star Marisa Tomei) begs him to quit day after day (in complete denial, Baum loudly proclaims how much he loves his job).
But when Mark travels to Miami, one of the cities where the housing market is particularly booming, and sees how corrupt the mortgage banking system has become first-hand (there are no credit checks or income verifications, and adjustable mortgages are being handed out like penny candy at a parade), Baum eventually finds a cause he can rally around. He's now convinced the bubble is about to burst—and how—and what that means for his firm, and even more importantly, the world at large.
Like a well-staged morality play that's far more entertaining than preachy, The Big Short asks the big questions The Wolf of Wall Street never quite got around to. Instead of celebrating the hedonist existence that springs from a life where money and greed have replaced any sort of moral center for three hours like Scorcese's Wolf, The Big Short rises above the usual clichés and explores how several men, Baum in particular, were forced to wrestle with their own success—and how they got there. And thanks to well-developed, complex characters and actors skilled enough to play them, The Big Short is a total standout that underscores the truth of I Timothy 6:10, namely how the "love of money is the root of all evil," not merely money itself.
CAUTIONS (may contain spoilers):
Drugs/Alcohol: Social drinking, cigar smoking
Language/Profanity: The f-word in its many forms, the occasional g-d.
Sex/Nudity: Two scenes in a strip club show scantily clad girls working the poles. There's one brief shot of a woman's bare breast and a couple of close-ups of women's backsides with a thong as their only covering.
Violence: None of a physical variety, lots of anger and confrontation throughout though. References to a tragedy that led to the death of Mark's brother.
Publication date: December 22, 2015