The Birth of a Nation Mixes Scripture and Slave Rebellion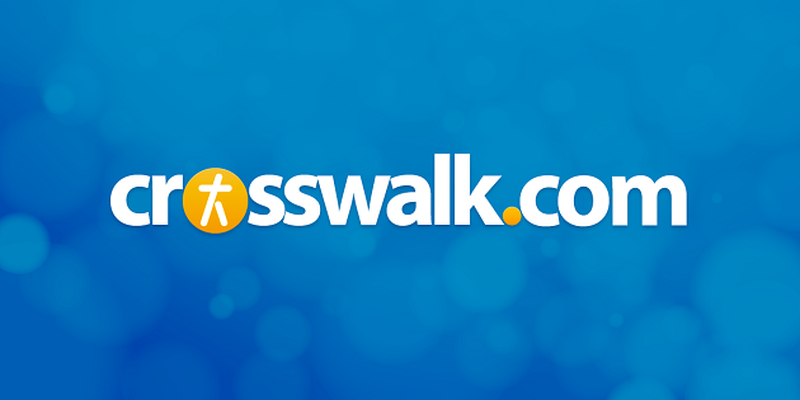 A look at Nat Turner's 1831 slave rebellion, fueled by Turner's interpretation of Scripture, should be memorably provocative. Instead, it builds to a finale that feels more like a revenge thriller with arguable scriptural justification. 3 out of 5.
 
Synopsis
Chosen to be a prophet by his elders, Nat Turner (Nate Parker) grows up as a slave in Southampton County Virginia, learning to read the Bible thanks to the kind overtures of Elizabeth Turner (Penelope Ann Miller). Turner spends time in the plantation house in these lessons, but after the death of the plantation owner, he's ordered back to the cotton fields with the other slaves, where he develops his skills as a preacher. When a group of slave owners senses Turner might be instrumental in quelling a potential slave insurrection, he takes up their call. But instead of preaching peaceful acceptance of their circumstances, Turner encourages them to fight. A bloody rebellion follows, with grim consequences for slave owners and slaves alike.
 
What Works?
Parker, who also directs and co-wrote the script, has chosen a provocative, incendiary story of oppressed minorities rising up against their oppressors—a theme that, in a time of cellphone videos and other evidence of ongoing injustice toward African Americans, carries even more potency than it would have without that modern-day connection. The scriptural justification for Parker's actions is certainly arguable, but even those who come down on the other side will be challenged not to sympathize to some extent with the plight of slaves.
 
What Doesn't?
The film is clearly on Turner's side, but is the Bible? One does not have to endorse slavery to disagree, strongly, with Turner's choice, and with his interpretation of Scripture. The film builds to a bloody climax showing oppressed people attacking their oppressors—in shockingly violent ways—but the end effect is more numbing than it is spiritually nourishing.
 
Christian Worldview Elements / Spiritual Themes
During what appears to be a tribal ritual, Nat is said to be literally marked as a prophet. A woman tells Nat he has a gift from the Lord to read, and he's instructed in how to read the Bible. He grows into a preacher, giving impassioned sermons to his fellow slaves. He's eventually asked to preach to rebellious slaves, to whom the slave owners anticipate he'll deliver a message of peaceful acceptance of circumstances that will "have 'em calmed down a bit." That's not what they get. Nat preaches fiery sermons that encourage slaves to rise up and rebel against their masters, using Scripture to justify the actions. He believes the Lord has spoken to him, and says that while God is a God of love, he's also a God of wrath. We see a man being baptized, and images of angels.
 
CAUTIONS (may contain spoilers)
Rating: R for disturbing violent content, and some brief nudity
Language/Profanity: Racial epithets; 'god-am-it;' 'bas-ard.'
Sexuality/Nudity: A man and woman make love on their wedding night. The images are shadowy, but female breasts are seen from the side. Some upper body female nudity in a nonsexual context. A slave seller tears a slave's clothes and suggests the possibility of sex with her for her new owner.
Violence/Frightening/Intense: A man fights off another man who has a gun to his head; a man is shot; a dead man is shown with a head wound; a woman attacks a man; a woman is raped, and in the aftermath, the victim encourages Nat to leave justice to the Lord; a force-feeding; a man is hit with the butt of a gun; a slave is whipped; slave owners and families are attacked and killed; bodies are shown hanging from trees; men are lit on fire; stabbings.
Drugs/Alcohol: Turner drinks.
 
The Bottom Line
RECOMMENDED FOR: Viewers interested in a unique historical story about slaves and how they integrated their faith into their lives.
NOT RECOMMENDED FOR: Those who already know they disagree with Turner's rebellion and aren't interested in learning about how Turner used Scripture in support of his actions.
Birth of a Nation, directed by Nate Parker, opens in theaters October 7, 2016; available for home viewing January 10, 2017. It runs 120 minutes and stars Nate Parker, Armie Hammer, Penelope Ann Miller, Jackie Earle Haley, Mark Boone Jr., Colman Domingo, Aunjanue Ellis, Dwight Henry, Aja Naomi King, Esther Scott, Roger Guenveur Smith, Gabrielle Union. Watch the trailer for The Birth of a Nation here.
Christian Hamaker brings a background in both Religion (M.A., Reformed Theological Seminary) and Film/Popular Culture (B.A., Virginia Tech) to his reviews. He still has a collection of more than 100 laserdiscs, and for DVDs patronizes the local library. Streaming? What is this "streaming" of which you speak? He'll figure it out someday. Until then, his preferred viewing venue is a movie theater. Christian is happily married to Sarah, a parent coach and author of Hired@Home and Ending Sibling Rivalry.
Publication date: October 6, 2016