Need a Good Read? Try The Book of Henry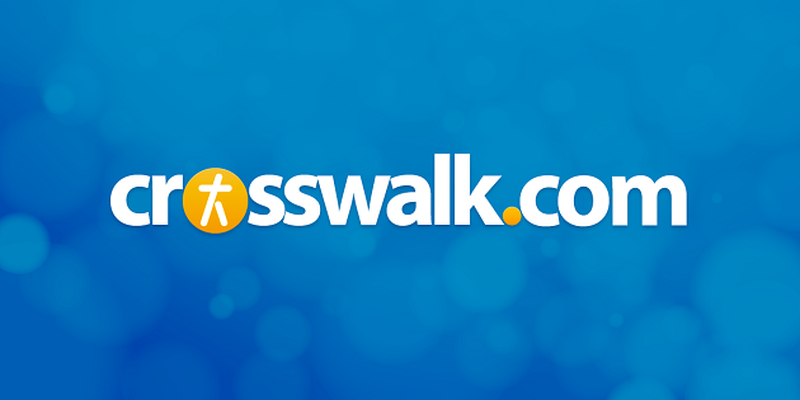 Defying easy genre categorization, The Book of Henry is about a budding kid genius who's smarter than his mom. Or is it a medical mystery? A TV movie-of-the-week melodrama? Or a Rear Window-styled thriller with an adolescent protagonist in the Jimmy Stewart role? Henry resembles all of those at times, resolving in a surprisingly satisfying way. 4 out of 5.
 
Synopsis
Eleven-year-old Henry (Jaeden Leiberher) is a gifted student who looks out for his younger brother, Peter (Jacob Tremblay), while helping to manage the family finances for his mom, a waitress. When the girl next door, Christina (Maddie Ziegler), shows signs of being abused, Henry tries his best to bring the situation to the attention of the authorities. There's just one problem: Christina's stepdad is the back-slapping chief of police who easily convinces everyone else in town that there's nothing to Henry's charges. As Henry's mom follows Henry's trail of clues about Christina's situation, she becomes convinced that he wasn't imaging things. But confronting Christina's stepdad—and following Henry's instructions—may put her and Peter in jeopardy.
 
What Works?
All the actors acquit themselves well, starting with Leiberher in the title role of Henry, but also Tremblay (the boy from Room) as Peter, and, especially, Naomi Watts as their mom, Susan, who slowly creates an empathetic, fully realized character.
 
What Doesn't?
While the film pays off nicely, the early going is bumpy and feels all too predictable. A friendship between Susan and her waitress friend Sheila is underdeveloped. But stick with the film, which takes a surprising turn and leads to a well-executed finale that also feels predictable for a time—until it doesn't.
 
Christian Worldview Elements / Spiritual Themes
Even though death and endangerment are central to the story, faith and spirituality aren't explicitly addressed. Henry is wise beyond his years and tells his class that their legacy has to do with who they're "lucky enough" to have in their lives, and that everyone should do the best they can. An impressed teacher wonders why Henry isn't in the gifted school, and Henry says that it's better for him to be with peers in a normal school environment. Late in the film, we hear a child sing "Amazing Grace" shortly before Susan realizes what she should—or shouldn't—do in terms of fulfilling Henry's wish to free Christina from her stepdad's actions.
 
CAUTIONS (may contain spoilers)
MPAA Rating: PG-13 for thematic elements and brief strong language 
Language/Profanity: Lord's name taken in vain; the f-word; "go-da--it"; "p-icks"; "hell of a day"; "boobs"; a middle finger extended; "douchebag" "b-tch"; "s-it" "whupa-s".
Sexuality/Nudity: Implied molestation is a key plot point; we don't see the act, but the camera holds on more than one character looking on in horror as they see a girl molested; Sheila kisses Henry on the lips; Susan laments to her friend about how her husband walked out on her; she's told, "Thank God for alimony."
Violence/Frightening/Intense: Bullying; Susan plays a violent videogame; seizures; a child dies in his mother's arms; guns are purchased illegally and are loaded and aimed; reckless driving; a suicide by gunshot is heard offscreen.
Drugs/Alcohol: Sheila says she and Susan are "going to get so drunk"; wine drinking; Henry makes a drinking gesture and accuses Susan of enabling Sheila's alcoholism; Susan advises Henry to concentrate less on academics and to take up a bad habit.
 
The Bottom Line
RECOMMENDED FOR: Older teens and adults who are willing to stick with the story as it takes some unexpected turns and shifts its focus from one character to another.
NOT RECOMMENDED FOR: Viewers—especially younger audiences—who have difficulty with stories suggesting sexual abuse and characters who struggle with alcoholism and disease.
The Book of Henry, directed by Colin Trevorrow, opened in theaters June 16, 2017; available for home viewing October 3, 2017. It runs 105 minutes and stars Naomi Watts, Jaeden Leiberher, Jacob Tremblay, Sarah Silverman, Lee Pace, Maddie Ziegler and Dean Norris. Watch the trailer for The Book of Henry here.
 
Christian Hamaker brings a background in both Religion (M.A., Reformed Theological Seminary) and Film/Popular Culture (B.A., Virginia Tech) to his reviews. He still has a collection of more than 100 laserdiscs, and for DVDs patronizes the local library. Streaming? What is this "streaming" of which you speak? He'll figure it out someday. Until then, his preferred viewing venue is a movie theater. Christian is happily married to Sarah, a parent coach and author of Hired@Home and Ending Sibling Rivalry.
Publication date: June 15, 2017
Image courtesy: ©FocusFeatures